Meet the Artist: Marianne Angeli Rodriguez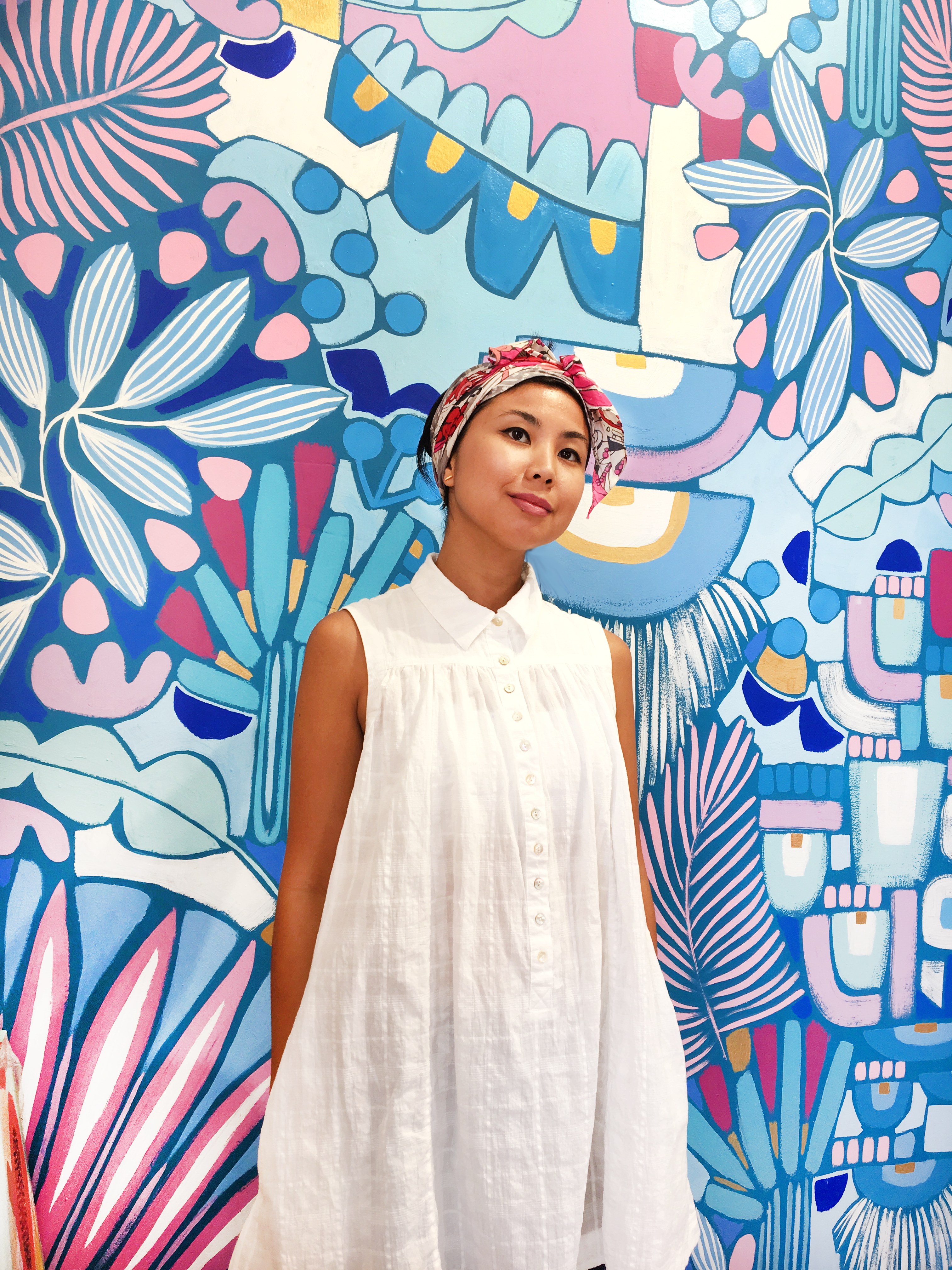 Bright and textural, Marianne Angeli Rodriguez's studio is full of paintings -- on canvas, on planters, on the walls themselves.
She draws on global influences to create warm, richly symbolic paintings and illustrations. With a studio based outside of New Orleans in historic Covington, Louisiana, Marianne is often inspired by the symbiosis of communities and the natural landscapes they inhabit. She offers both originals and prints in her online shop -- and prints start at $35 so check it out now if not sooner. We caught up with Marianne to learn about how her artist journey what it's like running her own business.
What's your medium? Acrylic paintings on canvas, paper and terra-cotta pots
What are 3 of your favorite Instagram accounts? @majesticdisorder @stfranktextiles @atlantishome
When did you know you wanted to be a full-time professional artist? After two college degrees and lots of detours and rejections, haha! Honestly, the realization came to me in small waves over the past 5 years. I was always creative as a child but art was not encouraged as a career path. Creativity has always brought my happiness and I have faith that whatever I work hard towards won't falter.
Where do you find inspiration for you work? My first wonders with art came from the art that my parents collected while living abroad, I have a curiosity for ceremonial costumes, ancient cultures, textiles, jewelry and sculpture.
Tell me about how you think about elements like color, shape, and texture? I move toward vibrant color because I want to inspire a sense of festivity, like being on vacation somewhere tropical. I'm interested in ancient symbology, so indications of that mixed in with lots of organic shapes often show up in my paintings. I have a background in apparel design so tactility and texture is a feature that I love. I have some raw canvas paintings with fabric sewn throughout which I encourage people to touch.
What's the best part of being an artist? Tapping deep into your limitless imagination and manifesting all of the inexplicable tiny and large nuances of the human experience and sharing that for others to experience... Using your hands to make beautiful things for others to enjoy, it's such a delight and privilege.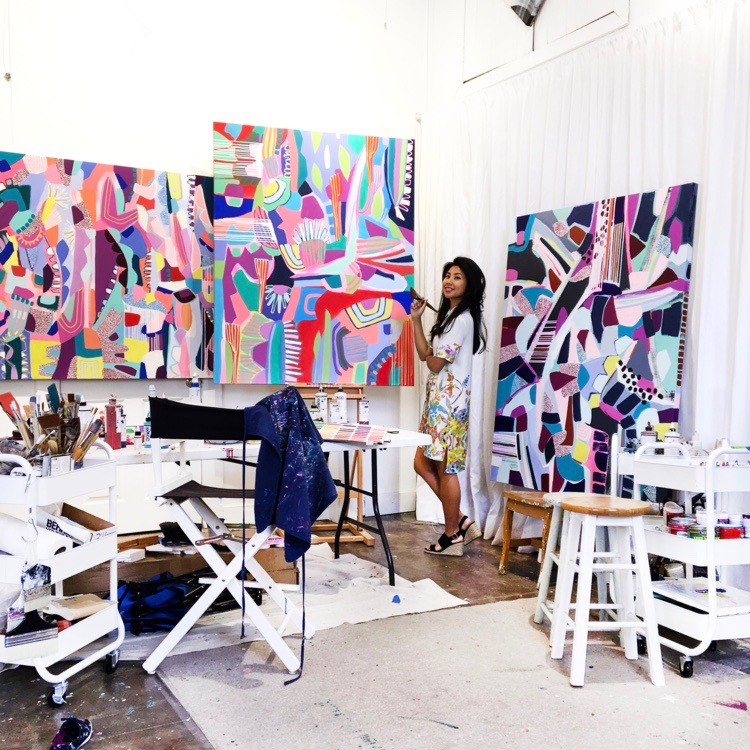 What do you find most challenging? Switching gears into the business side of running an art business. Numbers--I despise math.
Tell me about running your own business. What is it like? There's always something that needs to be done, I'm my own biggest critic and often press myself to make everything perfect. The work is non-stop but it is joyful, fulfilling work. Creating my own schedule and planning goals and events and sharing with my community, it's all very empowering and humbling.
What does a normal Tuesday look like for you? On Tuesdays I'm open by appointment, I use this day to pack shipments, deliver orders, pick up supplies and design things on the computer.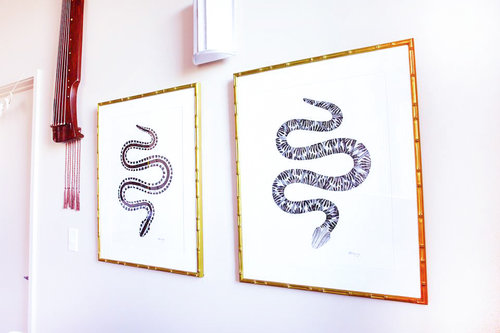 How does custom framing play a role in your business? I've learned that clients are as particular about the art they buy as they are with selecting framing! A frame is essentially a house for the art. I like to show a variety of framing options to my clients for works on paper, it really helps them envision and find a good fit for their individual interior style.
What's your advice to aspiring artists? Create like crazy and don't slow down. As a painter, you have to paint a lot of ugly paintings to get to the good paintings. Organization and discipline are key. Opportunity is at your fingertips.
Shop Our Favorites
These are just a few of our favorites of Marianne's work. Click on each image to see the piece in her shop.
How to Frame Them
These frames are our favorites for bright, bold work like Marianne's. If you want more framing inspiration, check out Marianne's lookbook on her site.
You Might Also Like...