How to Frame Kids' Art
Kingdoms with castles. Faraway planets. Colorful creatures. Family portraits. Kids are prolific in their marker and printer paper oeuvre. It can be a little overwhelming (especially for your fridge). So how do you show your kids that you're proud of their work while maintaining your personal style?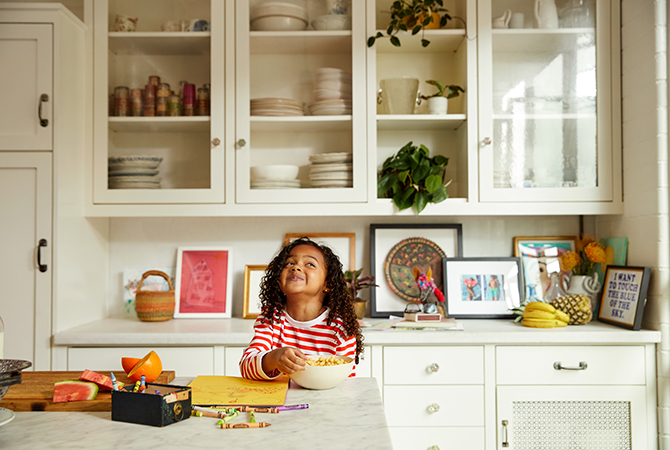 1. Pick your favorites. What pieces are you most proud of? Do any of the pieces recall special memories for you or your child? Is the one that makes you smile every time you see it?
2. Gallery walls are your best friend. By dedicating one wall for an array of art, you can swap out pieces over time or add to the arrangement as your kids grow. You can go for a grid, column, or even lean them all up on a ledge. Consider using the same type of frame throughout for a uniform look to balance the bright colors and abstracted shapes of most kids' art.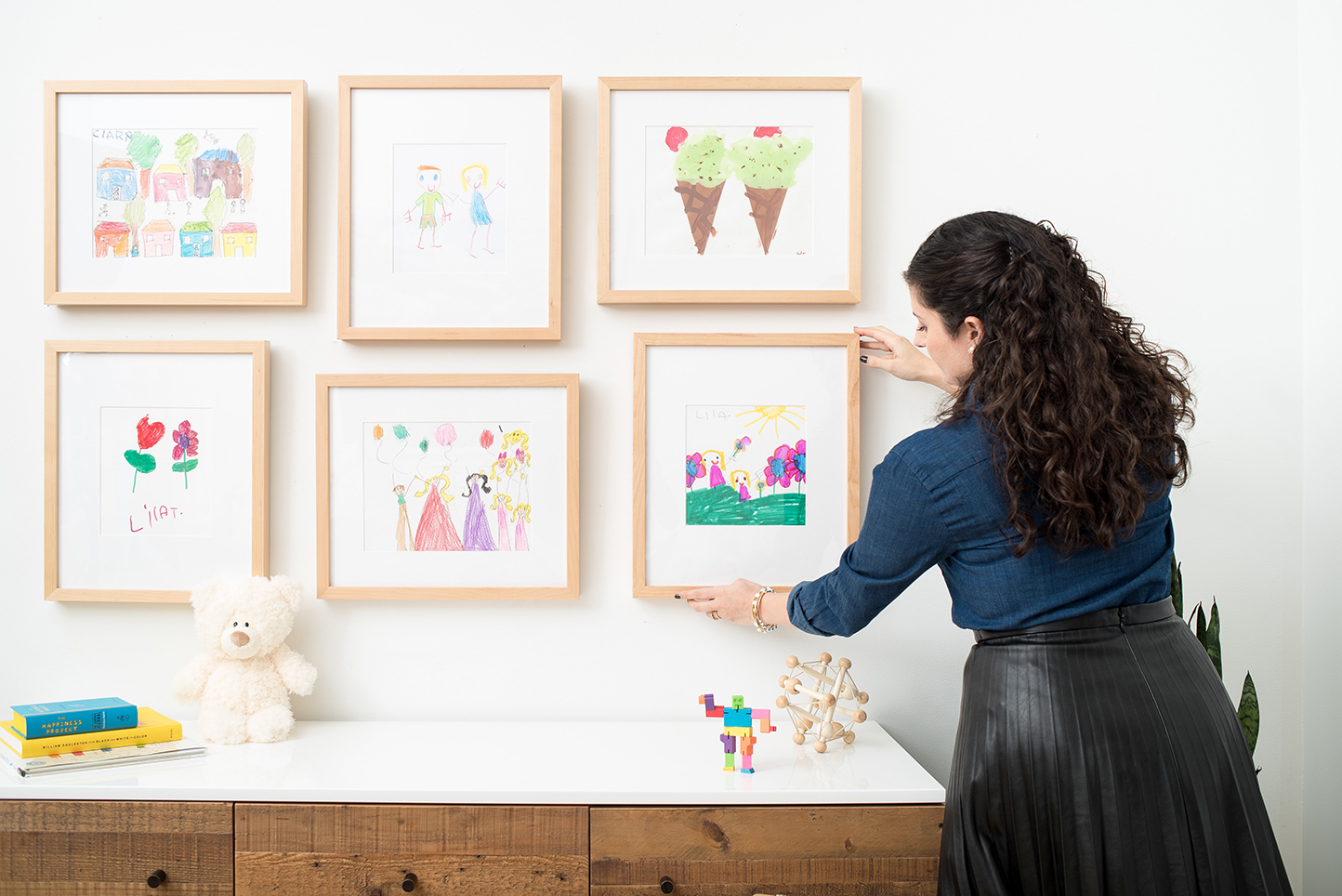 3. Opt for a clean frame. Galleries often frame pieces in sleek black, white, or natural wood frames that draw the focus to the art. Simple and modern these frames elevate scribbles and splatters to true home decor. We always reach for Irvine Slim, Mercer Slim, and Marin when framing kids' art. Solid cherry frames with lacquered sides are a great choice, too.
4. Consider a float mount. While clean frames elevate the look, a float mount elevates the art—literally! By raising the art slightly above the mat, float mounting creates depth and shadows while showing off the unique edges of the art. It works especially well for textured art. (Glitter, pipe cleaners, and cotton balls - we're looking at you!)
5. Put us to work. Let us do the hard part for you! Order online then mail us your art (or upload a photo if you want us to make a digital print). We'll custom frame your piece and ship it back to you within a few days.
6. Hang it up! Follow your design and hang your art in your child's playroom, bedroom, or nursery. Or incorporate it into a gallery wall with other art pieces and photos.