How To Frame a Polaroid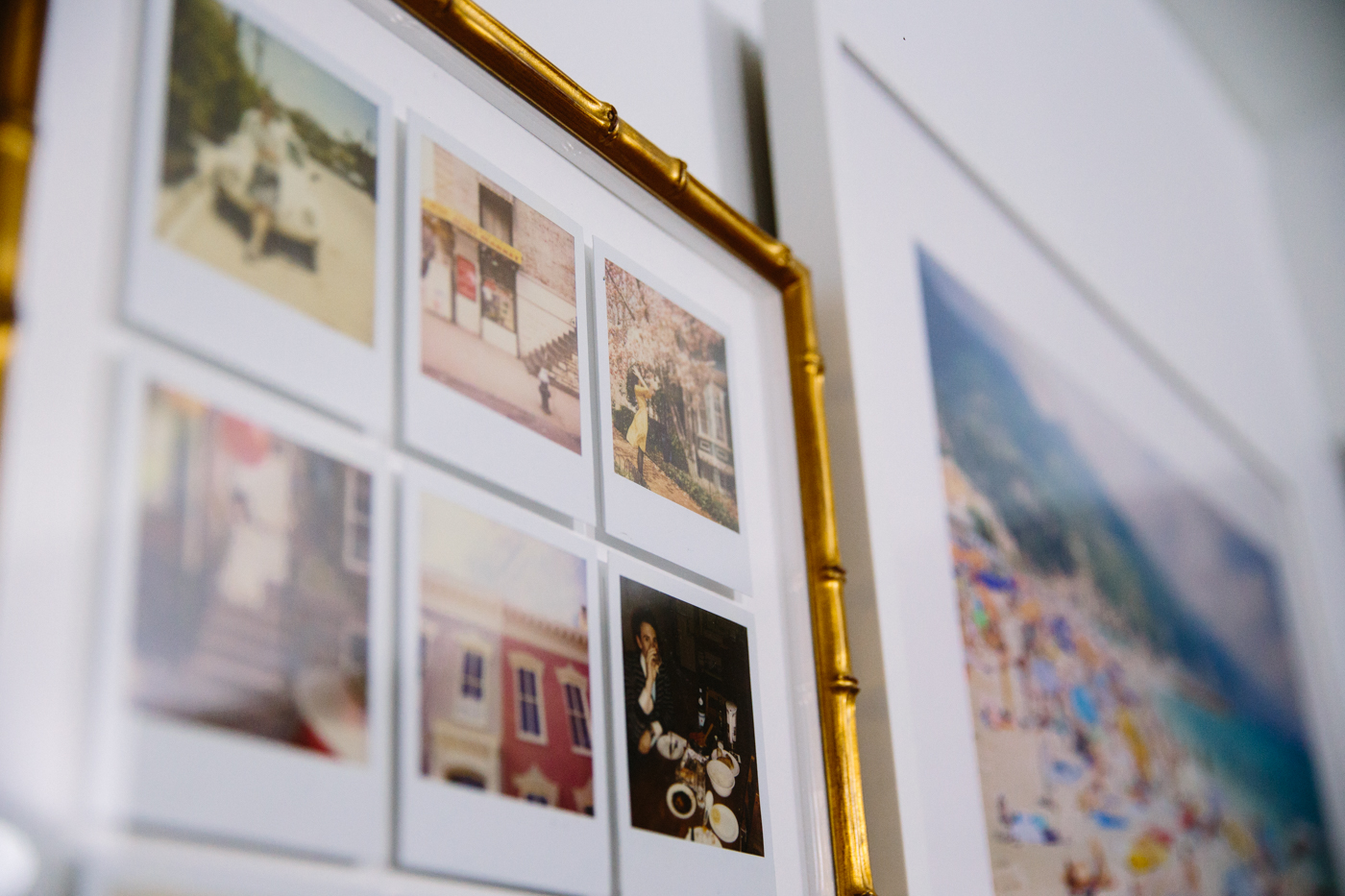 Instant photos are coming back in a big way. Whatever your device of choice - Polaroid, Instax, photobooth - these tiny pictures look awesome framed. So grab 'em off your dresser and un-wedge them from you mirror.
We're gonna walk you through exactly how to frame polaroids in style.
---
Our favorite way to display polaroids is with float mounting. With this special mounting process your piece is suspended off the mat board so it appears as if it is, well, floating. We love this treatment because it adds a sense of drama to the display. Float mounting is $25 extra, but the drama is worth every dollar.
Instead of layering a mat board with an opening on top of your art, we will "float" your art 3/8" above a mat and leave an inch and a half of space between the edges of your piece and the frame. We'll use spacers to separate the acrylic and frame from your art and the mat board, suspending your piece between the materials.
Keep in mind this special treatment requires that the frame style have a deeper profile to account for the extra height added by the float mounting technique. This is why you will see it's not available for all of our frame styles.
To order your float mounted polaroid head to our website and select "Start Framing"
Next, choose "Print/Poster." Upload a picture of your piece, and enter the size dimensions. We'll send you prepaid packaging for you to send us your polaroid.
Now choose "Float Mounting" from the Mat/Mount section. Our website will auto-populate with all the frames that are deep enough to support this mount treatment.
Finally, choose your favorite frame style. Don't worry if can't decide which style you like best. Our design team is here to help! Simply select, "Designer's Choice" and we'll send over our four favorite options.
P.S. These are one of our favorite things to gift. Give a vintage Polaroid to Mom or Dad, or a Instax to one of your best friends. It totally beats your average picture frame.
---
Ready to get started?