How To Frame a Flag
Just like any other thin cloth than can lay flat, flags can be framed. There are multiple ways to frame a flag—folded, unfurled, and matted. Laying a flag unfurled and in float mounting is the most common way to frame a flag.

Sometimes, figuring out how to frame your flag makes you want to fly a white flag of your own. We urge you not to surrender! Showcase your pride. Flags come in all shapes and forms. They may represent a country you love, a place you call home, the rallying cries of your alma mater, the best round of golf you've ever played (or, if you're still working on your game, ever seen), or something vintage and wonderful, worth commemorating on a daily basis.

A frame is the best display case. Particularly when your flag is float mounted (a technique which raises the flag above the mat to add depth and drama), the edges are showcased, bringing the character and history of the flag to the forefront.

Sure, flags look their best atop a pole, billowing in the wind. But once a flag has seen its day in the sun, give it new life in a frame. Here's some inspiration to get started framing and let your frame flag fly.

How to Frame an American Flag
Oh beautiful, for spacious skies, it looks good in a frame. This flag is float-mounted in our Providence frame, capturing the depth, drama, and edges of the stars and stripes. With this color scheme and eye catching finishes, it's no wonder that this flag stayed true through the night.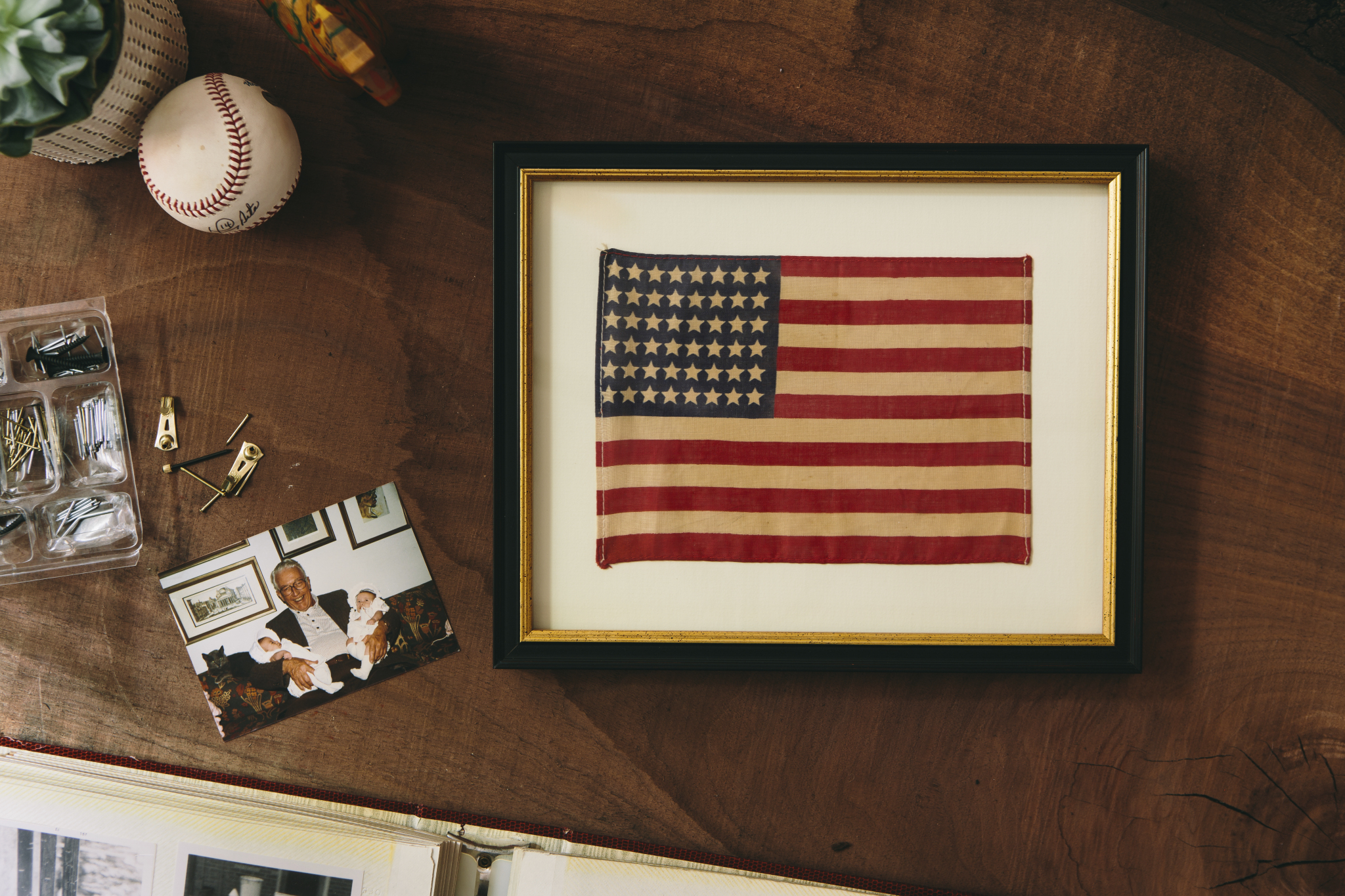 How to Frame a State Flag
Ok, raise your hand if you answer the question "Where are you from?" with your home state. There's fifty stars on that American flag for a reason—all fifty states are a wonderful place to call home. Right side of the bed, left side of the country.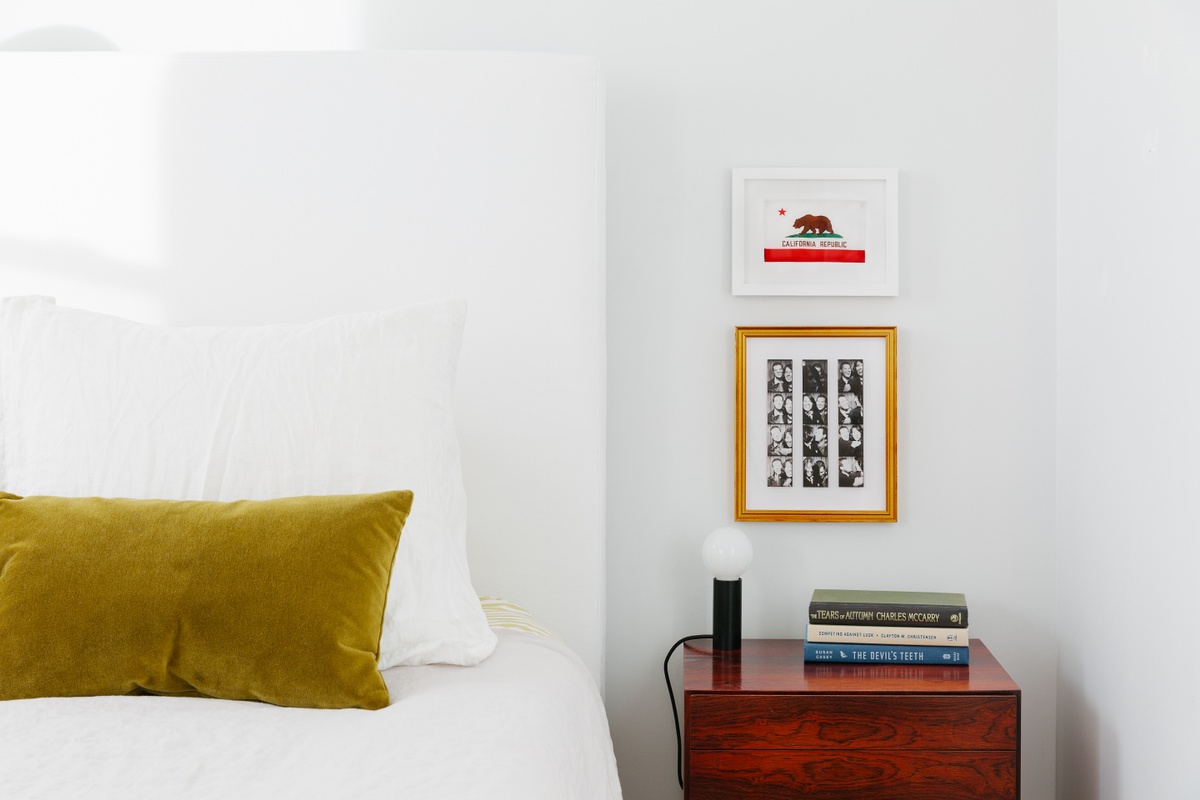 Reppin' Cali in Irvine Slim, white frame.
How to Frame a Vintage Flag
Your flag is not a country, it's not a state—but what is it? Maybe it's your favorite football club from the year you studied abroad. Or it's an ironic ode to your local watering hole. Whatever it may be, it probably feels vintage. This vintage flag is float mounted and framed in our Richmond gold frame. Certainly worth cheering for!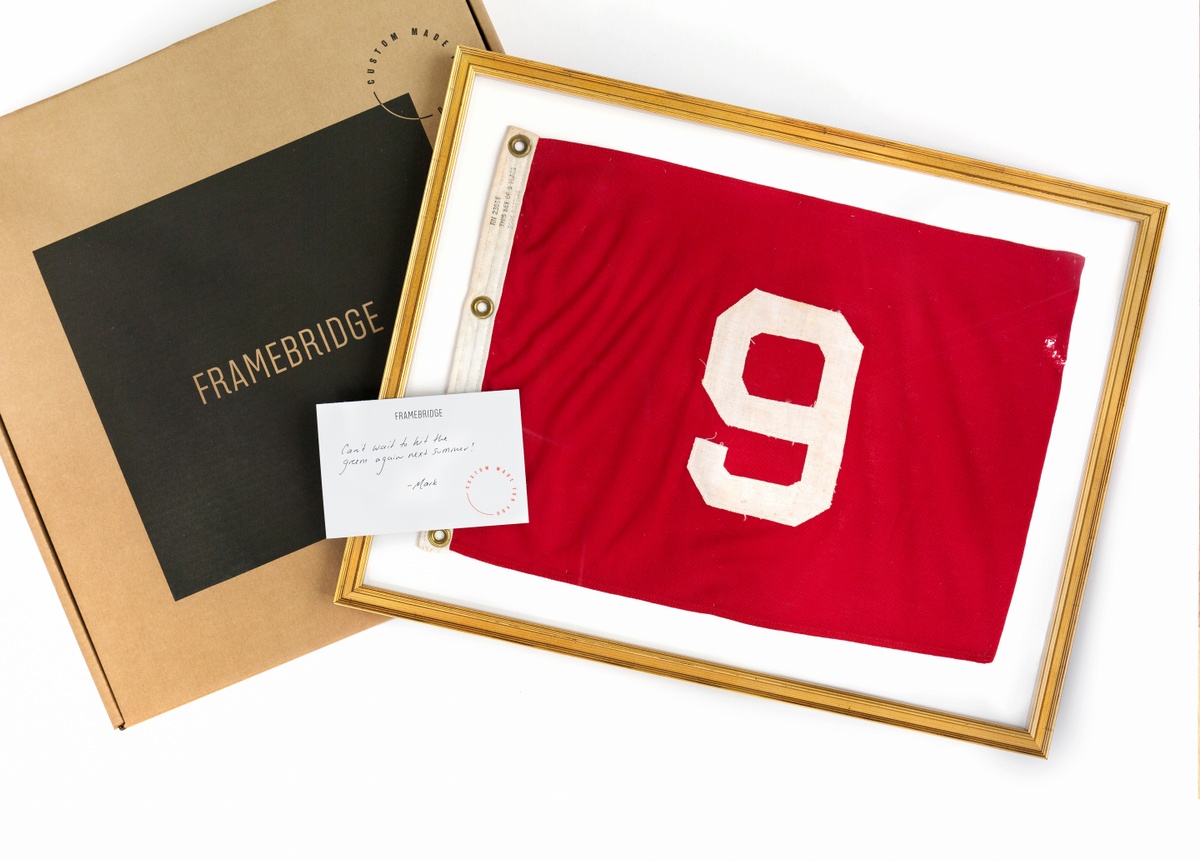 How to Frame a Golf Flag

"And this putt, for birdie, could win the Masters." Maybe that's what you told yourself that day you sunk the longest putt of your life. Or if it wasn't you whose short game is worth whispered commentary, maybe you saw a famous round. Nicklaus in the U.S. Open? Woods at the Masters? Grandma at the mini golf place off the highway? Wherever your golf flag flew, we can frame it.
How to Frame a College Flag
You cheered for all the teams. Studied for all the tests. And made the best friends of your life. You're proud of your alma mater, and your pride deserves that classic, pennant feel. Whether your bulldogs are Georgetown, Georgia, or are actually Rams (go VCU!), we can frame your school spirit. Ra ra.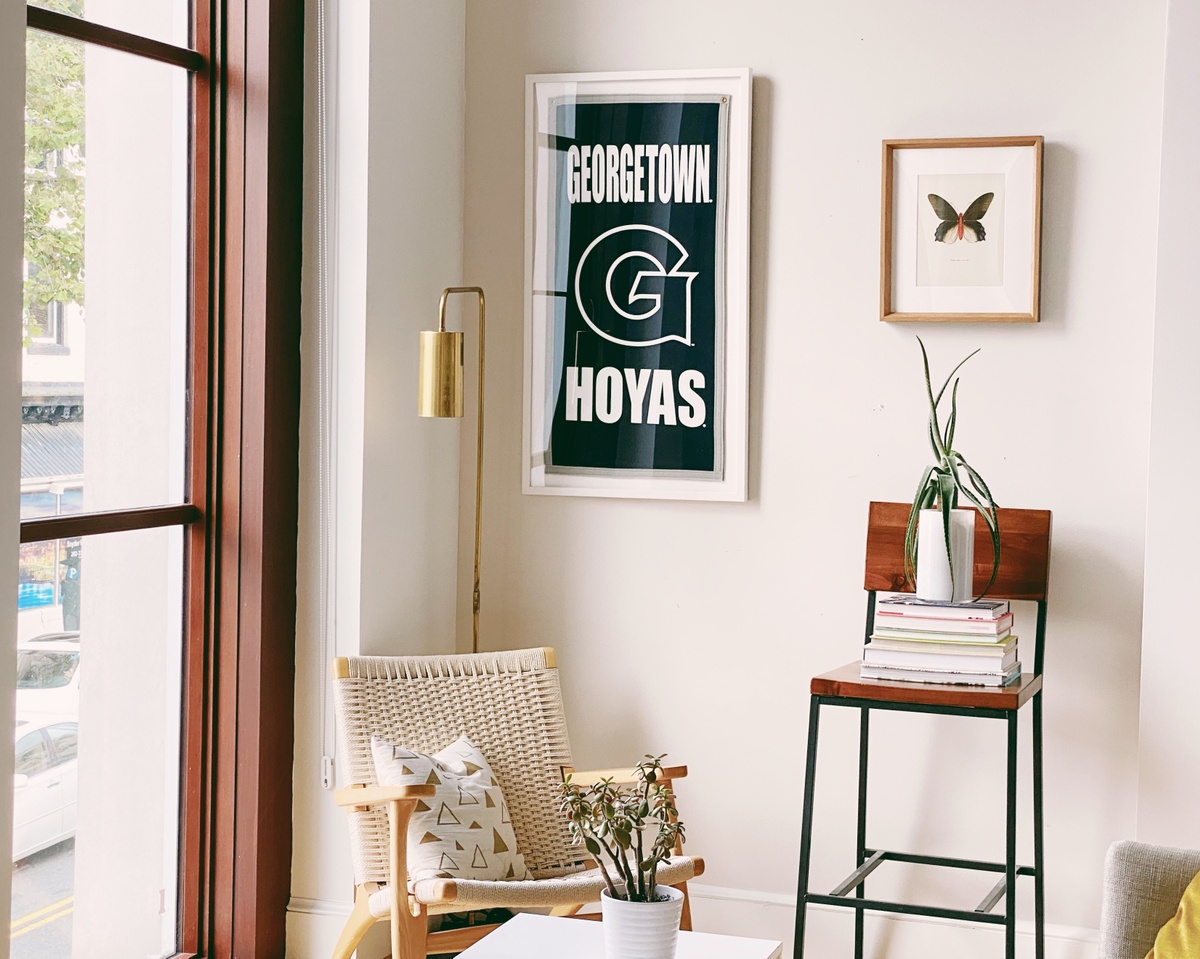 If you still have any questions about flags, talk to one of our designers. If you're ready to let it fly (or really, get it framed) start here.

And before you leave, check out this vintage Brooklyn Dodgers pennant flag, framed in Sonoma, wood frame (@35thandwhyte).