4 Ways to Decorate Your Fireplace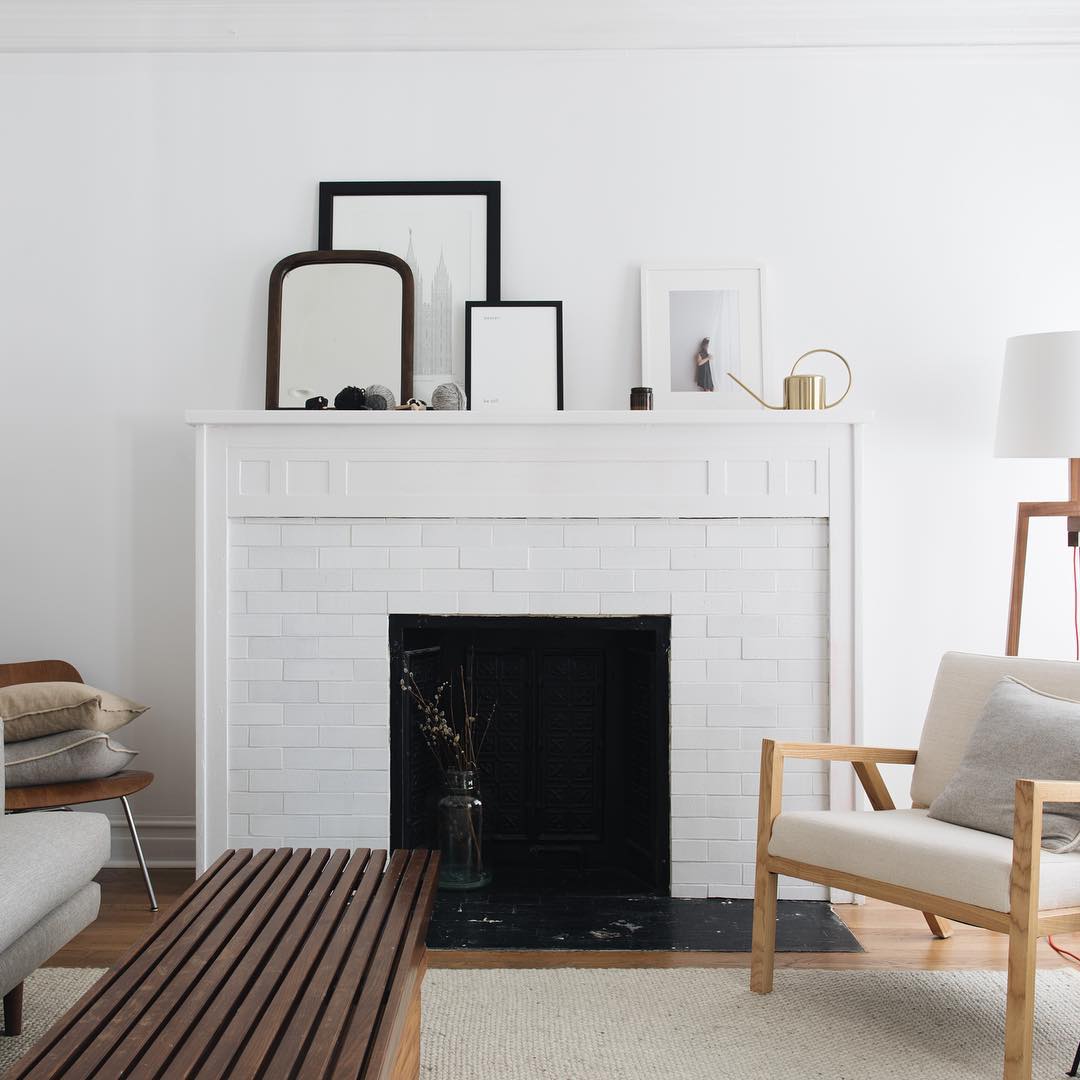 Remember cozying up next to a fire (a real fire, with wood and matches and everything) as a kid? Curled up in footie pajamas, drinking hot cocoa and wondering how Santa actually manages to slip down the chimney? Yeah, we're nostalgic too. Good thing you can channel that fireside magic with a few well-placed design tricks.
Read on for five ways to get your fireplace in tip-top shape for the holidays.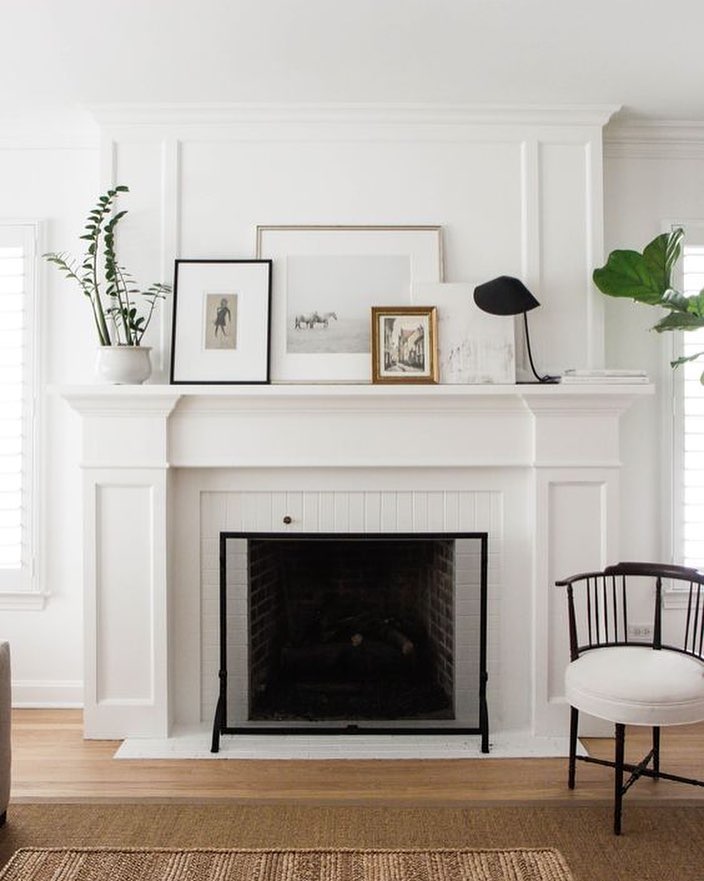 1. Lean it. Layer it. Change it.
We're big fans of a ledge gallery wall. It's a casual look that's nonetheless elegant. Because you don't have to hammer nails into the wall, a leaning gallery wall gives you the freedom to switch out pieces with the season (or as your mood changes). Over a mantle, a gallery ledge strikes the perfect balance between traditional and trendy fireplace decor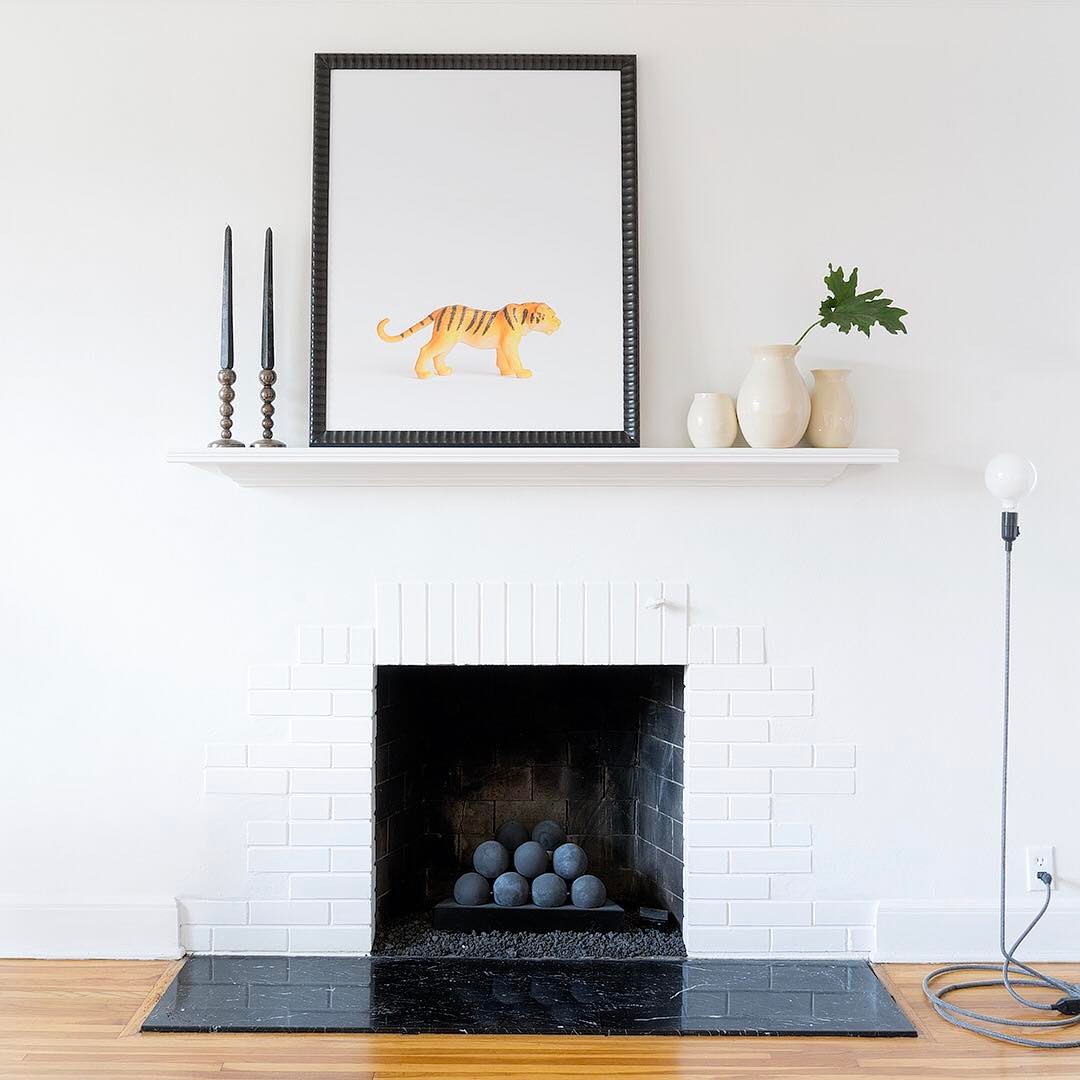 2. Make a statement.
Place one large frame on the mantle and opt for a simple design for the rest of the space. The tiger is truly the focal point in the photo above from Roger and Chris. Textured black accents like the candlesticks, the balls in the fireplace, and our rippled Rialto frame give the space a little edge. Looking for specifically sized art? Check out our framing sizes guide.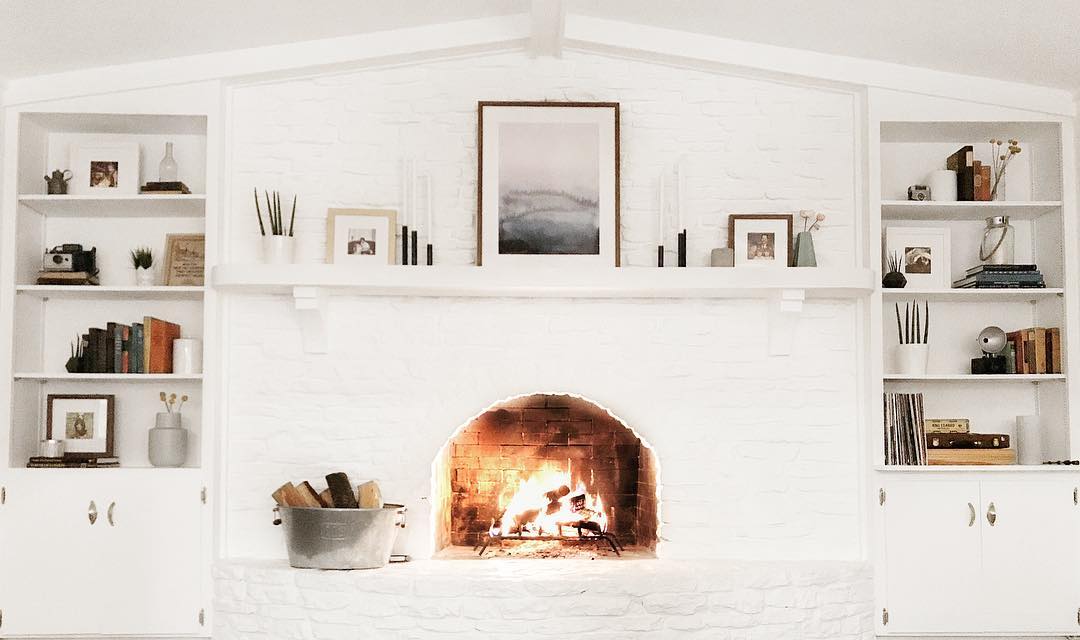 3. Break it up.
You can use your fireplace as a way to "frame" your gallery wall, visually dividing your room into sections. This whitewashed fireplace provides a blank canvas, masterfully sectioned off with the placement of art and books.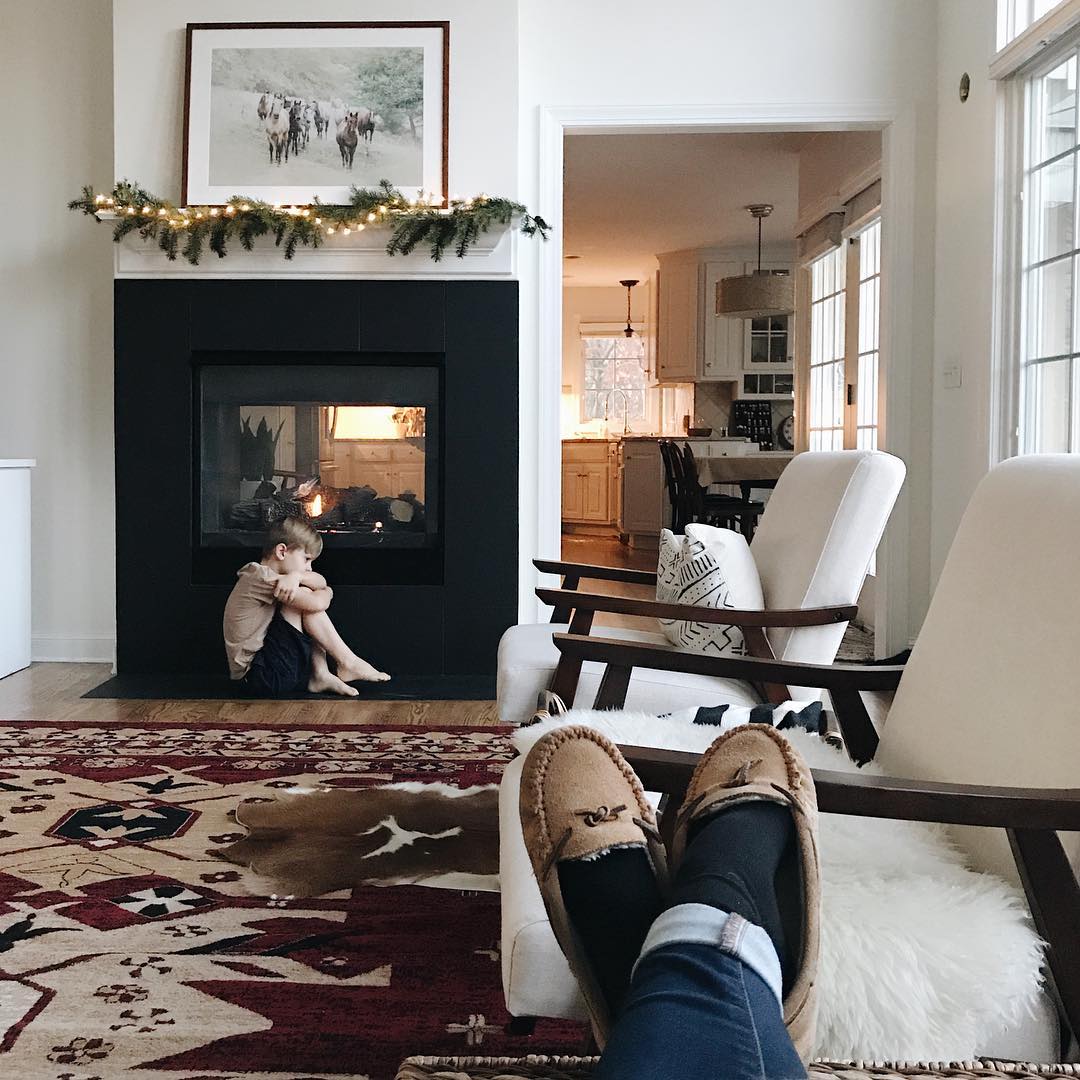 4. Build a fire.
This is the quickest way to channel the warm holiday feeling of your childhood. Break out the lighter (or the remote) and start a cheery blaze. Marshmallows and hot chocolate strongly encouraged. Bonus points for putting a warm wood frame above your fireplace. We recommend Walnut Gallery or Sonoma.
While stunning mantles are appropriate year-round, they deserve a little extra love over the holidays.
Have questions? Connect with us here. We're always happy to help!


---
Framebridge: custom framing to make your mantle proud
You Might Also Like...