Frame It: First Dollar
A present under your pillow from the tooth fairy. A memento from the day you opened your business. A tribute to Harry Truman. Whatever your cause for celebration - framing a special dollar is a great way to honor the moment. And have you ever really stopped and looked at our money? It's kind of a work of art!

We float-mounted this landmark moment in our gold Richmond frame to complement the green tones in the bill. Its small size makes it a great addition to a desk or shelf, or paired in a display with other larger pieces. So, honor that moment money meant something more to you than your ticket to a Diet Coke at 7 Eleven.
Show it off with a display that looks like a million bucks, but costs nothing near it!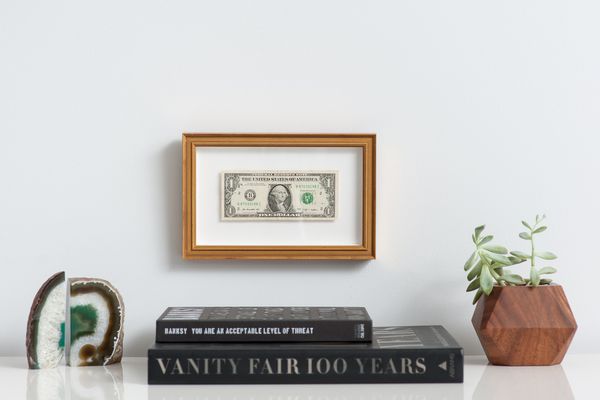 And don't forget to share all your other frame worthy moments with us @framebridge on Instagram!