How To Build a Column Gallery Wall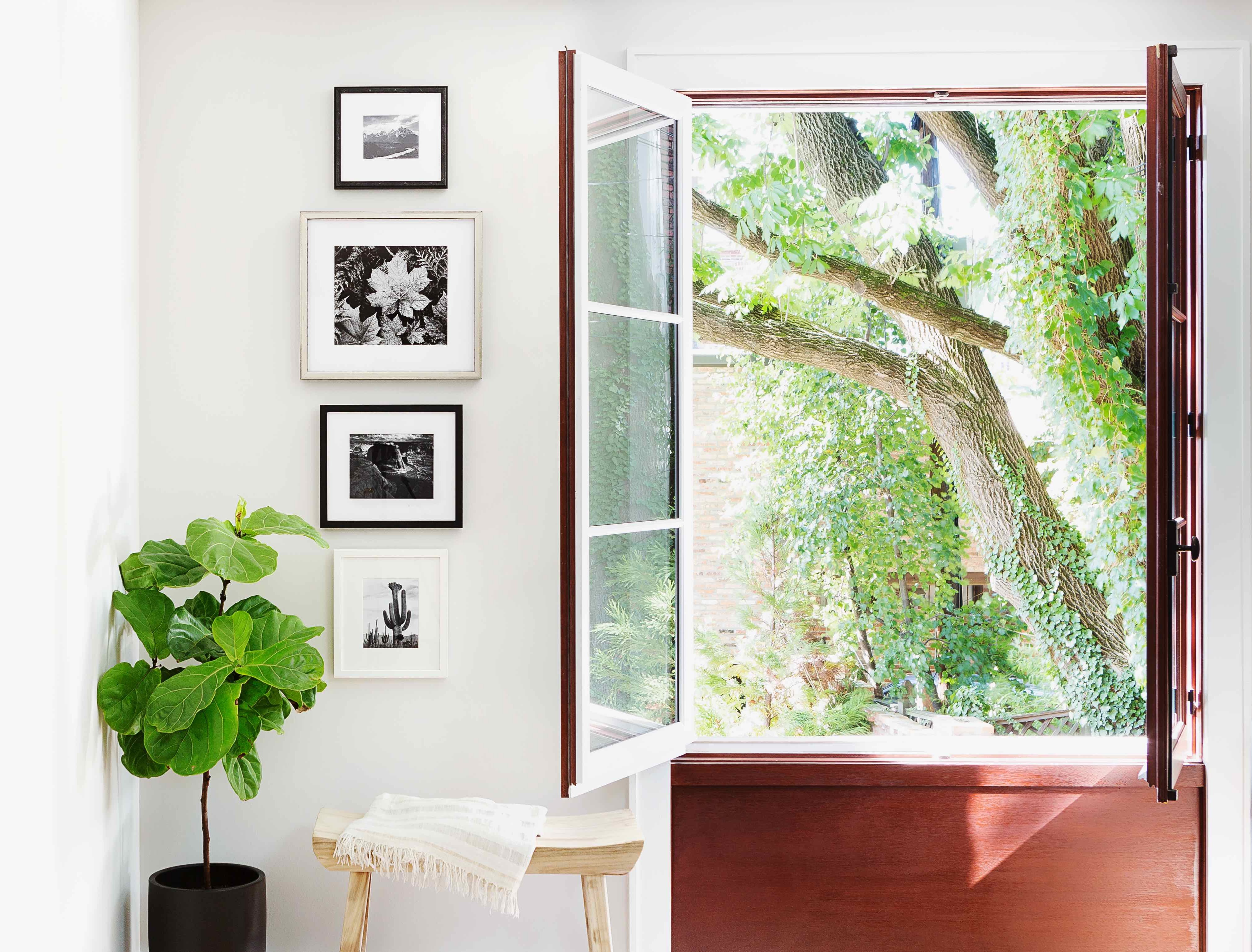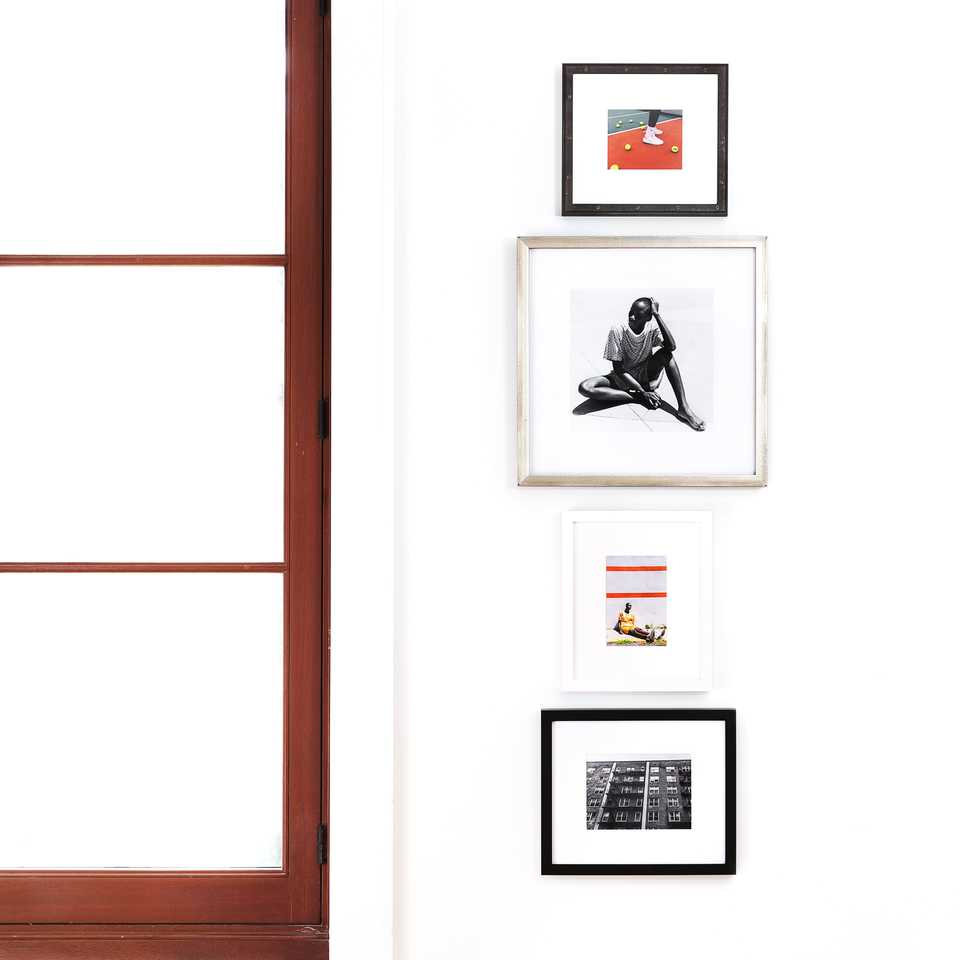 ---
A column is perfect if: You have a narrow wall next to a door or window that's begging for a statement.
What You'll Need: A collection of framed pieces that you think look great together—they don't have to and shouldn't match!
How to Get It: Arrange your frames on the floor to see what arrangement you like best, then hang each piece 3 - 4 inches apart, ensuring that they're all horizontally centered.
Pro tip: Do not put the biggest one at the top!
One more thing: we find the most successful column designs feature coordinating (not matching) frames. You'll want to make sure you have a balance of color, weight, and texture.
In the arrangement above, we chose our black Mercer Slim and white Irvine Slim gallery frames for their clean profiles, our wide silver Beverly frame with black sides for a little interest and weight, and our oiled steel Bolton frame for texture.
Ready to build your gallery wall?