Around the World in 47 Frames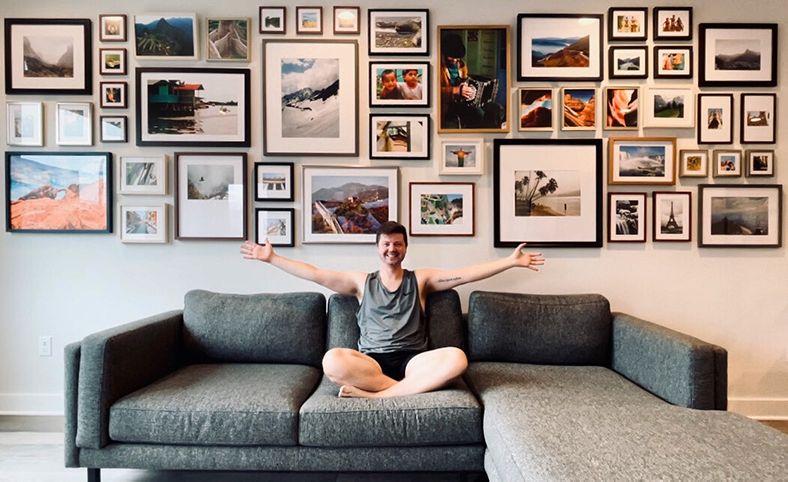 Can you believe this gallery wall? Yeah, neither can we. Scott Perry has been capturing moments from his travels over the years and finally decided to feature them all in an epic gallery wall using Framebridge's custom Gallery Wall Consultation service. Our stellar designer Jennifer helped him create the gallery wall you see here, clocking in at almost 50 frames covering an entire wall. We had to get the full story behind it from Scott.
1. What inspired you to create this gallery wall? Is it all travel photos?
These are all photos I've taken myself on my travels around the world and across the United States. I love taking photos —I'm not a photographer by trade—but I love capturing moments of my experiences in a snapshot. I'm not one to gather a lot of knick knacks or souvenirs on my travels... photos are my souvenirs. I've always lived a pretty transient life, living in 15 or more different apartments and homes in the past 13 years so actually spending time decorating or hanging photos is usually not at the top of my list. But at the end of 2020, I purchased my first house (condo) and knew I wanted to finally display my photos in a place where they could stay on display for a while. Also, after a year of working from home, staying local and not getting to scratch my travel itch due to the pandemic, it turned my home from a cage to an escape where I can relive my travels every day.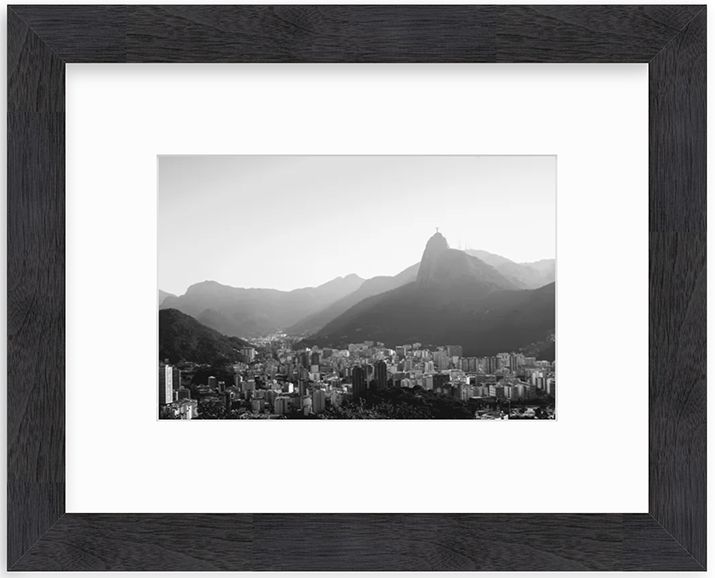 2. Did you have goals in mind for what you wanted the gallery wall to be?
I had done a smaller version of a gallery wall in the past where I used the same frame style and same size for each photo and made a very clean grid and I knew I wanted this to be the complete opposite of that. I wanted a version with different shapes and sizes and frames of all colors. I wanted it to be messy yet structured. However, I didn't know where to start which is why Jennifer and Framebridge were perfect for the project. I needed someone to help edit and propose something for me to engage with. It's easier to have a version to look at and say "I like that" or "I'd prefer this" than to create it from scratch. Jennifer picked out some frames that I would have never considered myself but when they came together with the entire gallery wall, it created an eclectic and organic uniqueness that I loved.
3. How did you decide what to include?
It took me HOURS to narrow down my photos. I had literally thousands from all my different trips. When I uploaded the photos to share, I think I submitted around 70 photos for her to work with. I classified the photos into 3 categories:
Top Priority (largest prints): photos I knew I wanted on the wall no matter what and photos I wanted to be the focal pieces of the wall.

Medium Priority (smaller photos, but still make the cut): photos I still wanted to be on the wall but could be smaller in size than the top priority photos.

Lowest Priority (smallest prints or maybe don't make the cut): really just some filler photos if it helped round out the design but I didn't feel strongly about whether they made the wall or not.
Jennifer was able to design a gallery wall that incorporated all of my top priority photos and most of the medium priority photos and fill up 19" by 6" of wall space!
4. What are some of your favorite pieces and stories from the wall? Are there any major standouts from your travels?
I have so many travel stories and adventures, it's hard to narrow down any specific standout stories and do them justice. But the top priority photos speak volumes. I love the outdoors and I love capturing beautiful landscapes. I also love capturing candid photos of people just doing life. These are some of my top priority photos and I LOVE looking at these photos each and every day on my wall. They are some of my favorite landscape scenes and breathtaking views I've encountered. Looking at them reminds me of exotic places, stirs my wanderlust, and makes me dream of future adventures in a post-pandemic world again.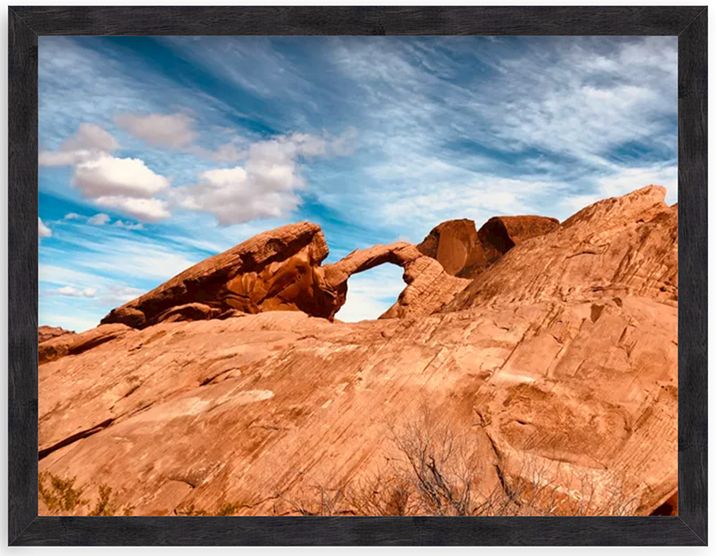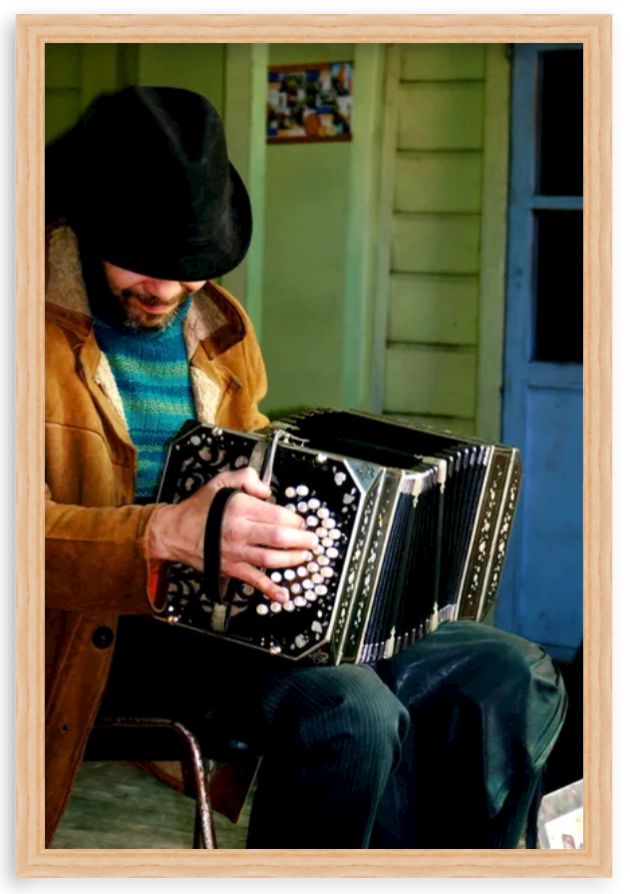 On the people side though, I've always had an affinity for the man on the streets of Buenos Aires playing the accordion. Something so simple about his soft smile, eyes hidden behind his hat giving him a shy demeanor, but an interesting juxtaposition to boldness of his instrument choice and the mere concept of playing music on a public street. I think, in a way, he represents to me the serendipitous moments that occur when wandering through the streets of a foreign city.
5. What has it been like to have it in your home? How about the reactions of others? How does it make you feel when you see it every day?
I'll admit there were times while I was waiting to hang them that I thought I might have done a bit too much and wondered if I should have gone simpler/cleaner, but once I saw them all on the wall I LOVED it. It's such a statement piece. My condo is not large and doesn't have a lot of room for decoration, so I knew I wanted one attention-grabbing concept on the one large open wall in my space. Not to equate social media metrics as the end-all-be-all metric for success, but when I posted my photo about my gallery wall, it might have been my most liked photo EVER on Facebook and Instagram. So many people were inspired to do their own gallery walls and reached out to me—it was exciting. I don't put my creations in the public spotlight very often so it was cool to see my photos combined with the gallery wall design get so much praise and attention from friends. And yes, every time I open my front door and walk back into my unit, I get a big smile on my face.
Inspired to create your own gallery wall?