5 Gifts for the Graduate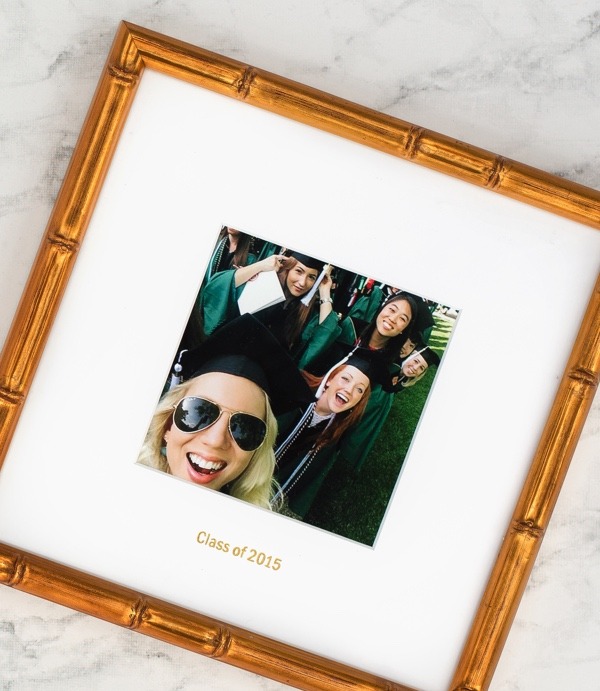 Some congratulations to the graduates are in order!
Earning a diploma is a big freaking deal. From early morning lectures to espresso-fueled late nights spent, your graduate put in the work and made it happen. Celebrate their accomplishments with a gift as one-of-a-kind as their school experience. Whether you're celebrating a high school graduate or a newly christened PhD, there are several ways to memorialize the moment with graduation gifts (before post-grad life happens).
From custom framing their diploma to creative takes on school portraits, here are our five favorite graduation gift ideas.
1. Frame their Diploma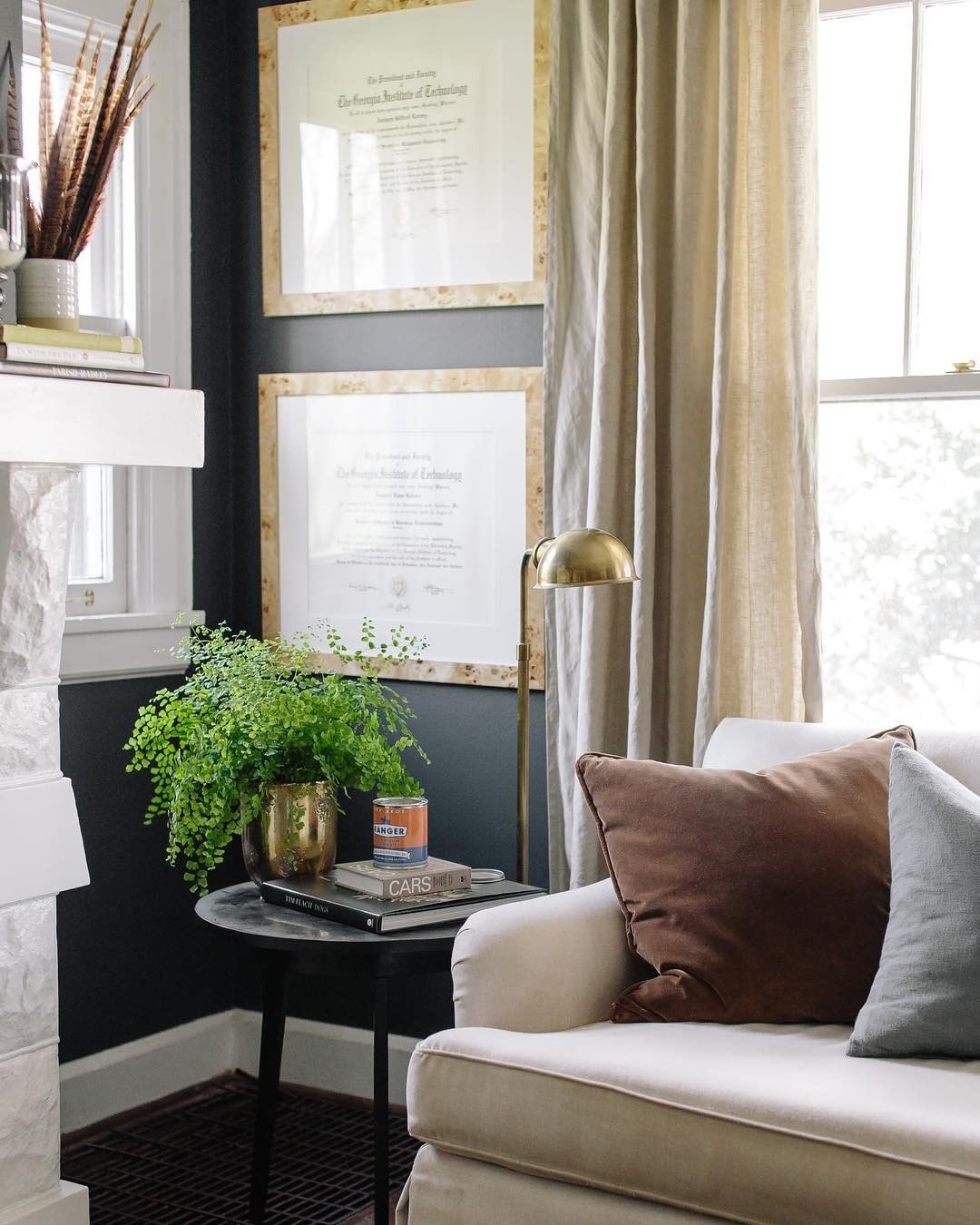 Yes, we know this is obvious. But think about how long it takes most people to finally frame their diplomas. You spend years earning a degree, then you proudly walk across the stage, cradling that valuable piece of paper...and then you stuff it in the back of your closet and forget about it. No more! Give your college graduate (or anybody with a diploma) a gift that will preserve and protect their diploma so they can celebrate their accomplishments every day.
For diploma framing, we suggest a classic frame. Our black Providence frame with a gold stripe is our most popular frame for diplomas or certificates. We also recommend our classic gold Richmond frame, wide glowing Potomac frame, and our light burlwood Cairo frame.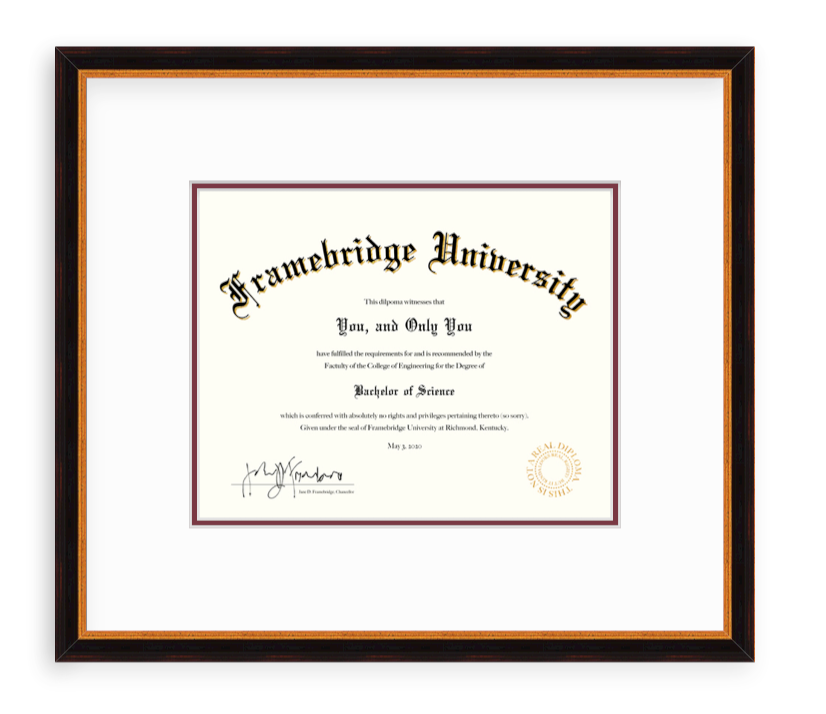 "The Classic." See more personalized graduation gifts.
2. Celebrate their Passions
Extracurriculars are a huge part of a school experience. Memorialize your graduate's passions by framing something to remind them of those first passions. Pages from their favorite books, medals from important competitions, their home team jersey, their first byline in the student newspaper, playbills from their performances...the possibilities are really endless.
3. Graduation Cap and Gown Photos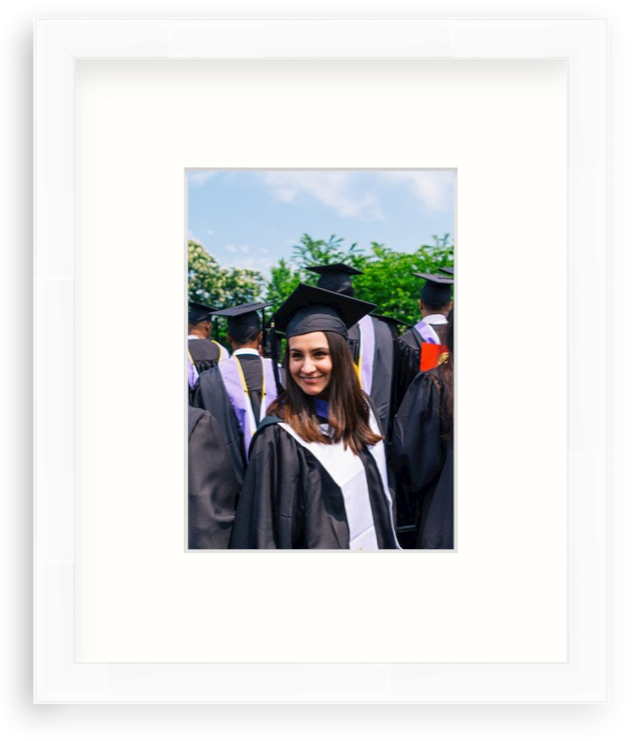 "The Arthur" — a 10x12, highly giftable frame. Shop more graduation photo gifts.
When in doubt, photos are always an awesome gift! Frame the shot you got as they walked across the stage, or a silly selfie they took in their cap and gown. Pick a playful frame like Mandalay or Cairo for these shots.
Another option is to frame their official graduation portraits. Custom framing those studio images is a super classy old-school gifting move. You're really giving them an heirloom quality custom framed print, the sort of photo their kids and grandkids will ogle over in years to come. For portraits like that we recommend a slim, classic frame like Newport or Richmond.
4. Commission a University Painting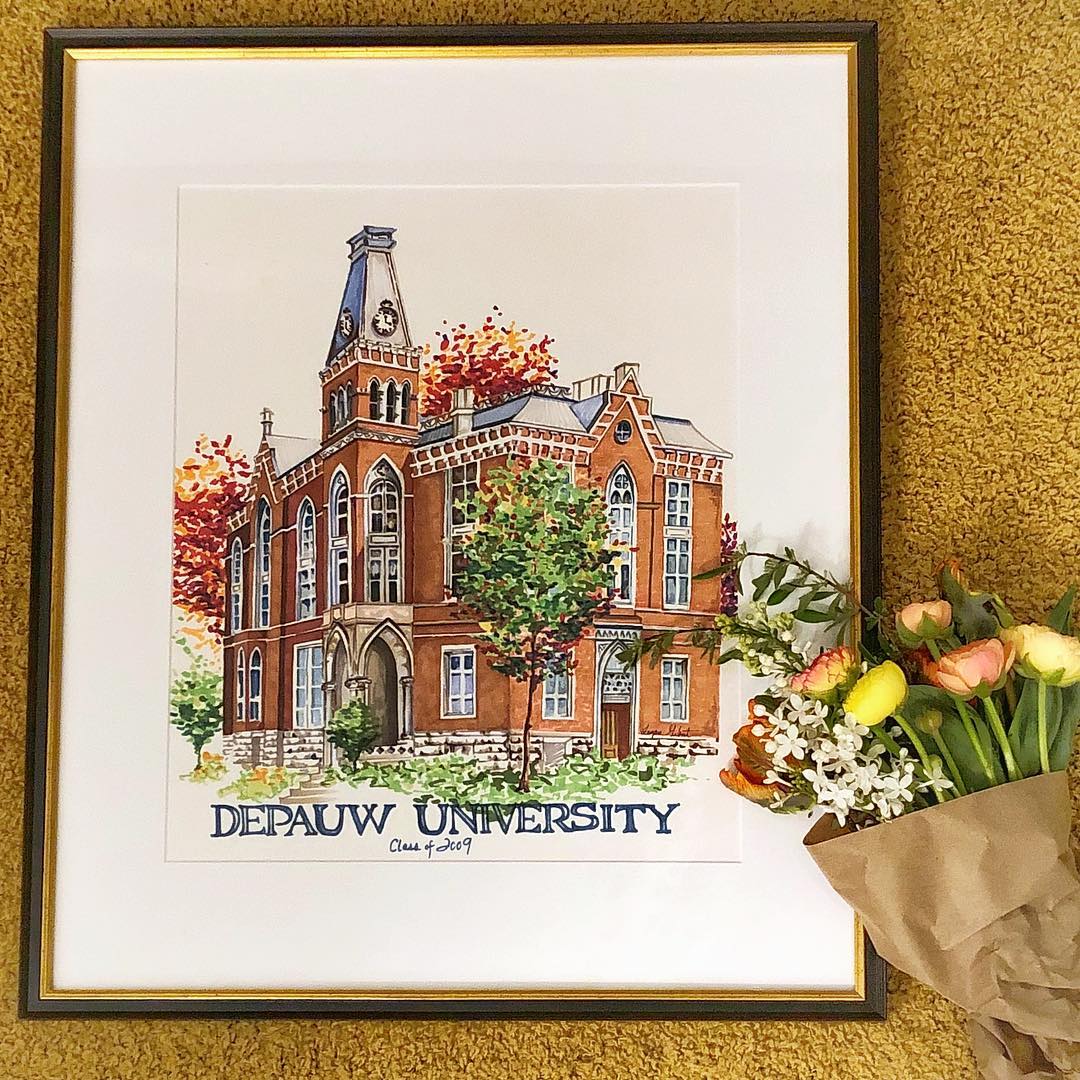 A truly unique gift for the graduate. You can commission an artist to sketch their school for a nostalgia-inducing portrait of a place that helped shape them. Check Etsy for artists who specialize in house portraits / home sketches. You can also take a look in the school's bookstore. You might be able to find a charming vintage postcard or print of a similar drawing.
5. A Tassel is No Hassle
We love framing tassels. A little piece of that special day that you can hold onto forever.
Got something else your graduate would love? We're here to help you frame it! Get in touch with our expert designers at support@framebridge.com. Still don't have any idea what to give your graduate? Let them design their own gift with a Framebridge gift card.
You Might Also Like...