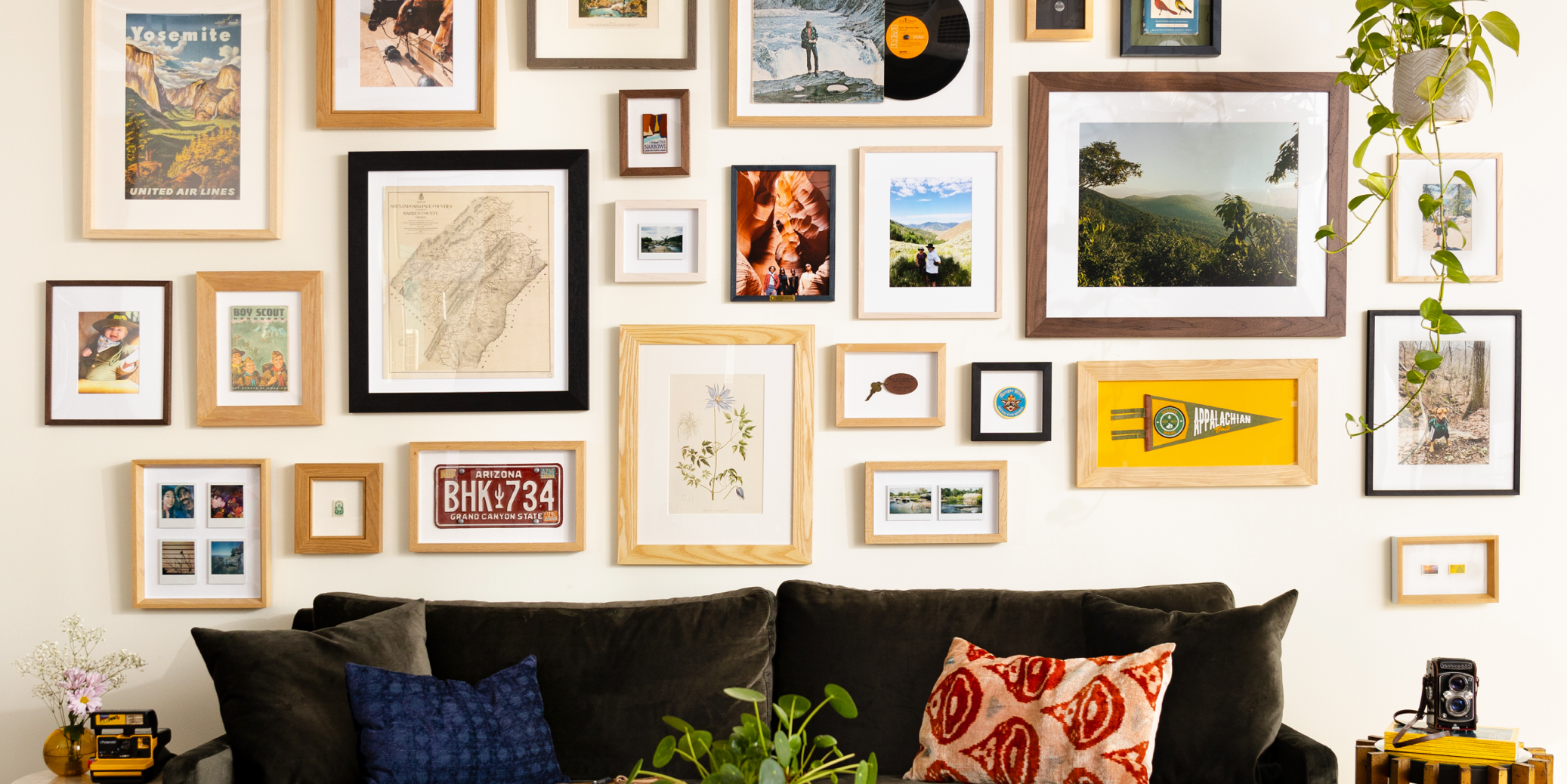 American Hardwoods
Solid hardwood mouldings—grown, dried, and milled in America. Handcrafted for you in Kentucky.
New! American Hardwoods
Introducing White Oak and Hickory
Discover hardwoods grown, dried, and milled for you in the USA.

Walnut
Deep tones with plentiful variation enhanced by natural matte wax finishes of brown, blue, or black.

Ash
Ash wood with blonde-colored and gray undertones that create a great pairing with cool-toned pink and blue art and photos.

Cherry
Cherry wood offering rich tones from light red to blonde with a sweeping grain brought out by a matte wax finish—perfect for art with a little green.

Maple
Maple wood with a smooth finish in a pale wood stain makes for a great pairing with brightly colored art and objects.
Hickory
Hickory wood whose warm brown is like a caramel swirl with gentle lines and a rustic charm.

White Oak
White oak wood whose natural, muted wood tone compliments design styles from contemporary to the modern farmhouse with its minimalistic look.
Explore the complete collection