Mercer Slim
Clean black gallery frame
starting at $75
black frame, most popular, best seller
THIS WEEK ONLY: We're adding a FREE tote bag to any $100 purchase
black frame, most popular, best seller
THIS WEEK ONLY: We're adding a FREE tote bag to any $100 purchase
black frame, most popular, best seller
THIS WEEK ONLY: We're adding a FREE tote bag to any $100 purchase
black frame, most popular, best seller
THIS WEEK ONLY: We're adding a FREE tote bag to any $100 purchase
black frame, most popular, best seller
THIS WEEK ONLY: We're adding a FREE tote bag to any $100 purchase
black frame, most popular, best seller
THIS WEEK ONLY: We're adding a FREE tote bag to any $100 purchase
black frame, most popular, best seller
THIS WEEK ONLY: We're adding a FREE tote bag to any $100 purchase
black frame, most popular, best seller
THIS WEEK ONLY: We're adding a FREE tote bag to any $100 purchase
black frame, most popular, best seller
THIS WEEK ONLY: We're adding a FREE tote bag to any $100 purchase
black frame, most popular, best seller
THIS WEEK ONLY: We're adding a FREE tote bag to any $100 purchase
black frame, most popular, best seller
THIS WEEK ONLY: We're adding a FREE tote bag to any $100 purchase
black frame, most popular, best seller
THIS WEEK ONLY: We're adding a FREE tote bag to any $100 purchase
black frame, most popular, best seller
THIS WEEK ONLY: We're adding a FREE tote bag to any $100 purchase
black frame, most popular, best seller
THIS WEEK ONLY: We're adding a FREE tote bag to any $100 purchase
black frame, most popular, best seller
THIS WEEK ONLY: We're adding a FREE tote bag to any $100 purchase
black frame, most popular, best seller
THIS WEEK ONLY: We're adding a FREE tote bag to any $100 purchase
We're adding a free gift to any $100 purchase
Check off your framing list and receive the limited-edition Framebridge tote bag–perfectly sized for delivering gifts, goodies 
and more. Offer valid in store and online while supplies last.
What's Included:
You can Framebridge anything you love
The big birthday
walnut (gallery) with off-white mat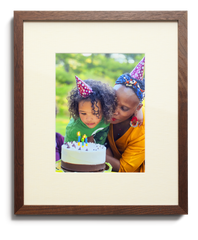 Your bragging rights
float mounted in richmond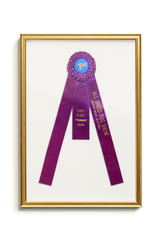 Wedding day details
float mounted in irvine slim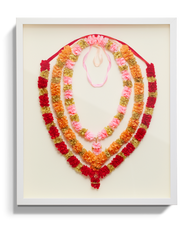 Vodka sauce recipe
black walnut (gallery) with a red mat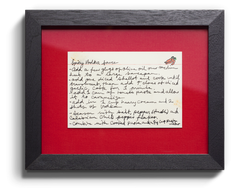 How it Works
Custom framing, uncomplicated.
Learn More
Submit your art

Upload a photo, mail in your piece (on us!) or bring it to a store.

Customize your frame

Select your frame style and mat or get help from our friendly designers.

We build & ship

Your frame is handcrafted and shipped for free, ready to hang!