Poster Frames
Poster Frames
Easy, affordable custom framing for your favorite posters.
Easy, affordable custom framing for your favorite posters.
START FRAMING
Finding the perfect frames for your favorite concert, festival, band, and movie posters can be a hassle. We make it easy and affordable. Shop our frame styles and pick your favorite. We'll custom frame your poster and send it back totally ready to hang. Shipping is always FREE.
How to Frame Your Poster
ORDER
Upload a photo of your poster to preview it in our frame styles and choose your favorite.
SEND
Whether you choose our prepaid packaging or prepaid postage— shipping is always free!
ENJOY
Receive your beautifully-framed poster, totally ready to hang.
Custom Frame your Poster for $189 or Less | Free Shipping
Our Favorite Poster Frames
From modern black and white frame styles to more eclectic metallic frames, we have the perfect frame for your posters.
"If you have a poster...send it to Framebridge and turn it into an art piece worthy of your new abode." – Business Insider
Why our customers love our poster framing...
★ ★ ★ ★ ★
"I sent in a poster I've been meaning to frame for years and this was such and easy way to do it- and it turned out great. Customer service was very attentive."
– PAULINE S.
★ ★ ★ ★ ★
"Had a large poster framed. It was quick, affordable, & looks great."
– KELLY S.
★ ★ ★ ★ ★
"Framebridge sent a poster tube for the posters and included two different mailing labels, so that I had the option of sending it back USPS or by Fedex. They even went so far as to include tape to seal the poster tube. It's just little things like that make the Framebridge experience so great."
– KAITLYN A.
Why Framebridge?
Place your order from the comfort of your home &
receive the finished framed poster directly to your door.
Pricing is based simply upon the size of your poster and is all-inclusive.
Framing, matting, and shipping for one flat price!
Receive your handcrafted frame within days.
Shipping is always FREE!
Our Promise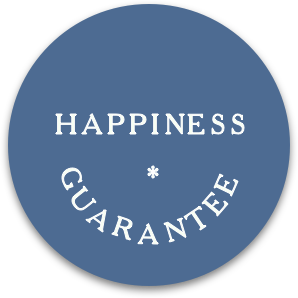 Our Promise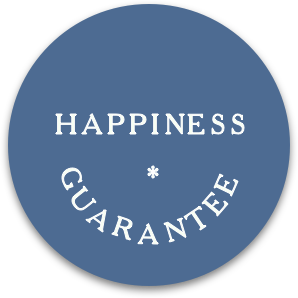 Your happiness is our top priority. If you're not 100% happy with your order for any reason, let us know and we'll make it right.