Custom Framed Christmas Gifts for Her
Real custom framing at a really affordable price. Christmas gifts starting at $39.
Real custom framing at a really affordable price. Christmas gifts starting at $39.
We get it. You've got to get her something she'll love -- and preferably something she hasn't had to drop 153 hints about. Maybe this was a big year for you as a couple (engagements, weddings, babies, oh my). Or maybe you want to recall the quieter times, lazy beach trips and afternoons curled up on the couch. Whatever message you want to send (hint I love you), we've got gifts she'll always remember.
Our Favorite Gifts for Her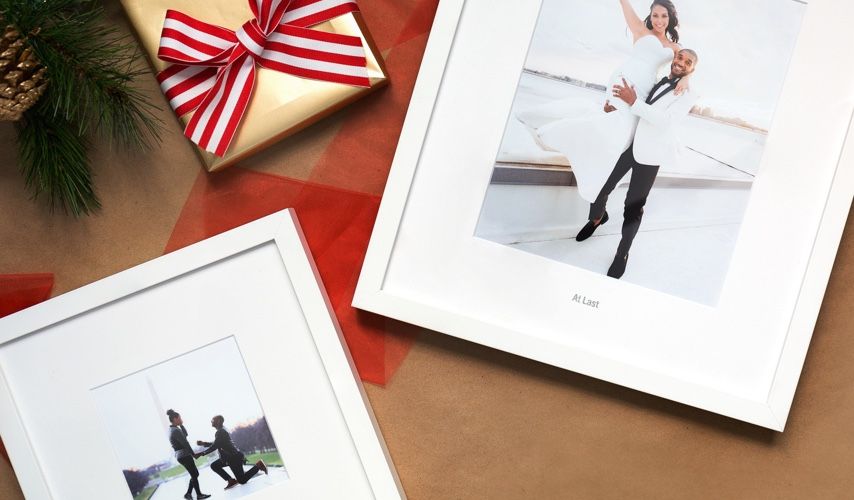 Did you tie the knot? Put a ring on it? Get hitched? Commemorate the big day for years to come by framing your favorite wedding photo (now more easily & more affordably than ever).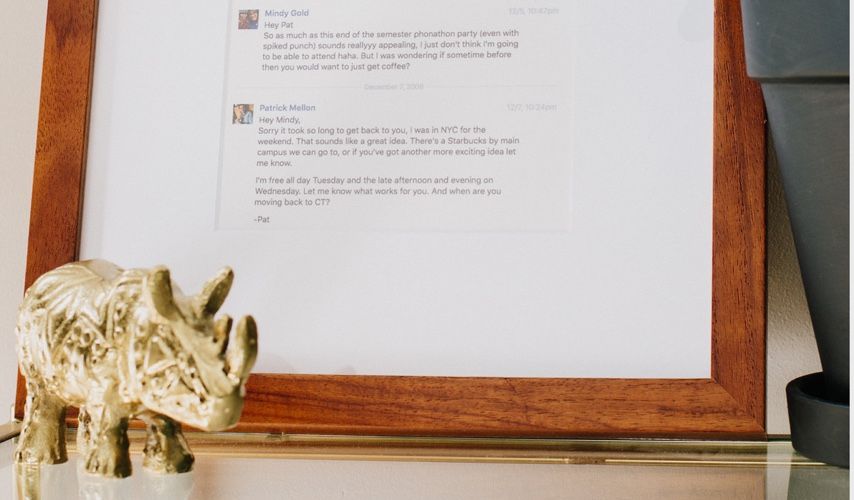 Remember the early days of nervous, excited late night texting? Take a screenshot of that first awkward messages. It'll win you points for nostalgia and is a chance to laugh at your former selves.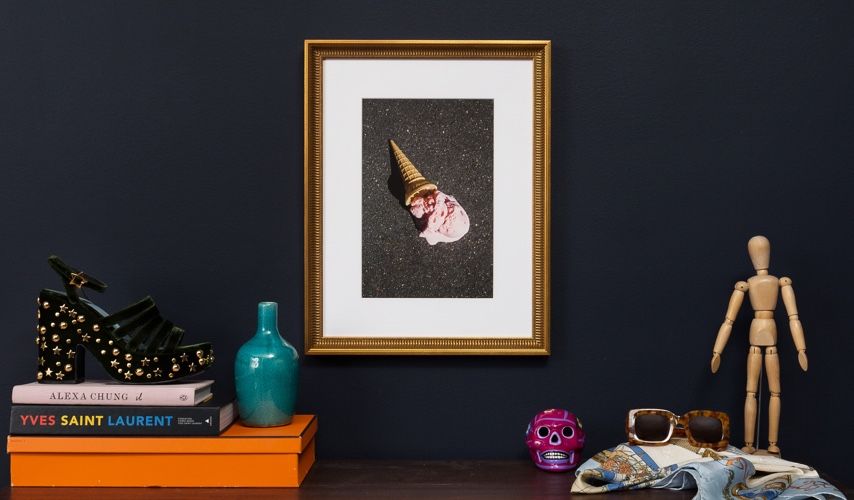 By now you (probably) know her style, so pick an art print she's sure to love. Looking for inspiration? Check out our partnership with Man Repeller for a collection of prints in a range of sizes and styles.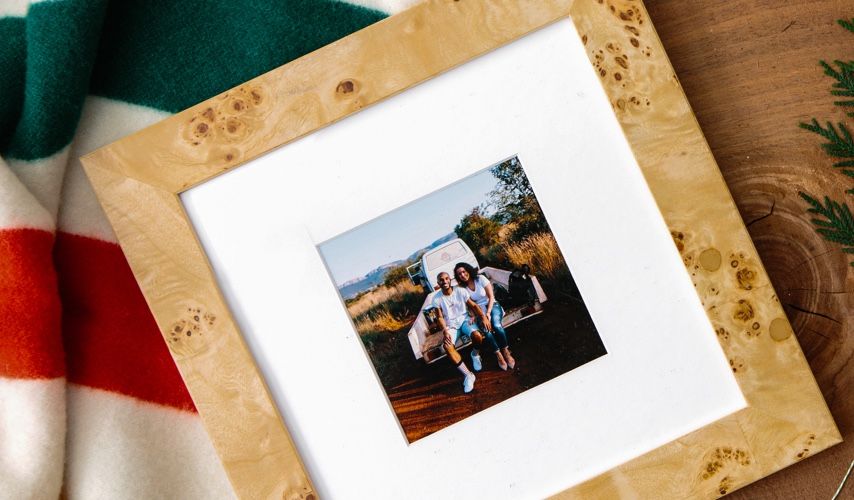 Whether it was a ski trip or a beach getaway, remind her of the adventures you shared this year. Frame photo memories directly from your phone or computer.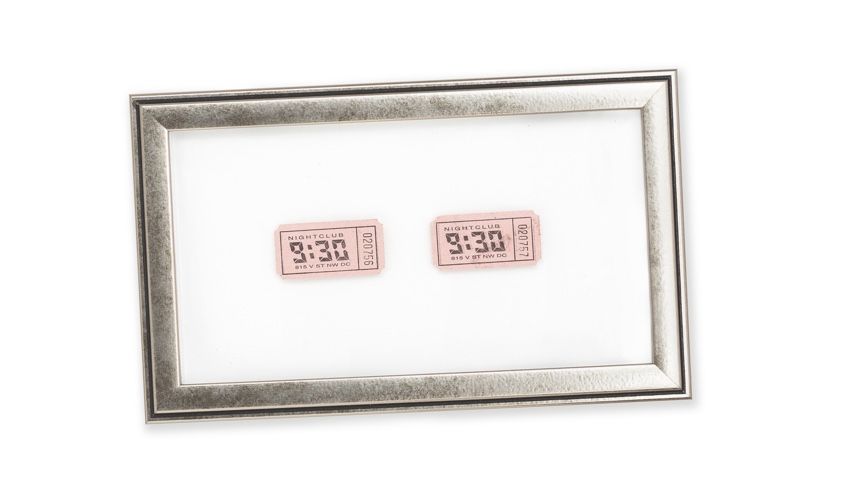 Remember the early days of trading playlists at 2 a.m. on weeknight? Channel your shared love of music with framed tickets from a concert you saw together.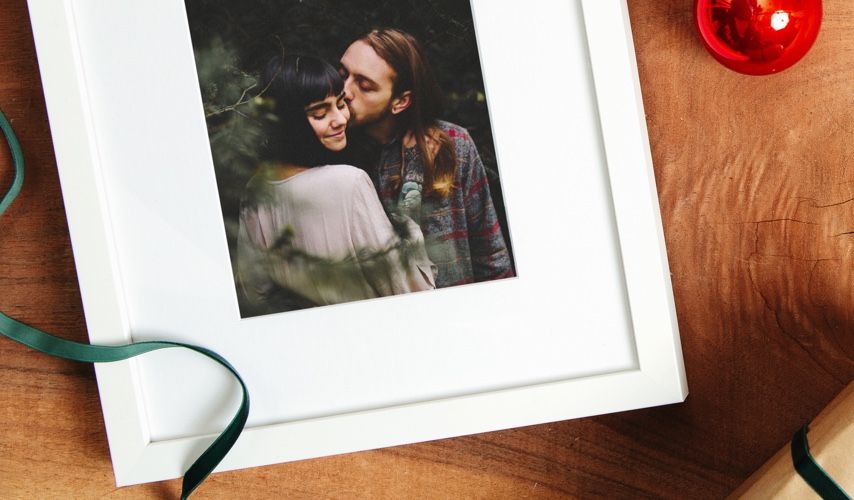 Always a winner. Look no further than your Instagram feed for a Christmas gift she'll love. Pick a photo that speaks to you as a couple.
How it Works
2. Upload a digital file or we'll send you a free prepaid mailer.
3. Your frame will be built in 2-5 days and shipped for free.
Browse Our Gift Guides