Gift Cards
A Framebridge gift card is truly one-of-a-kind. Send or redeem one here.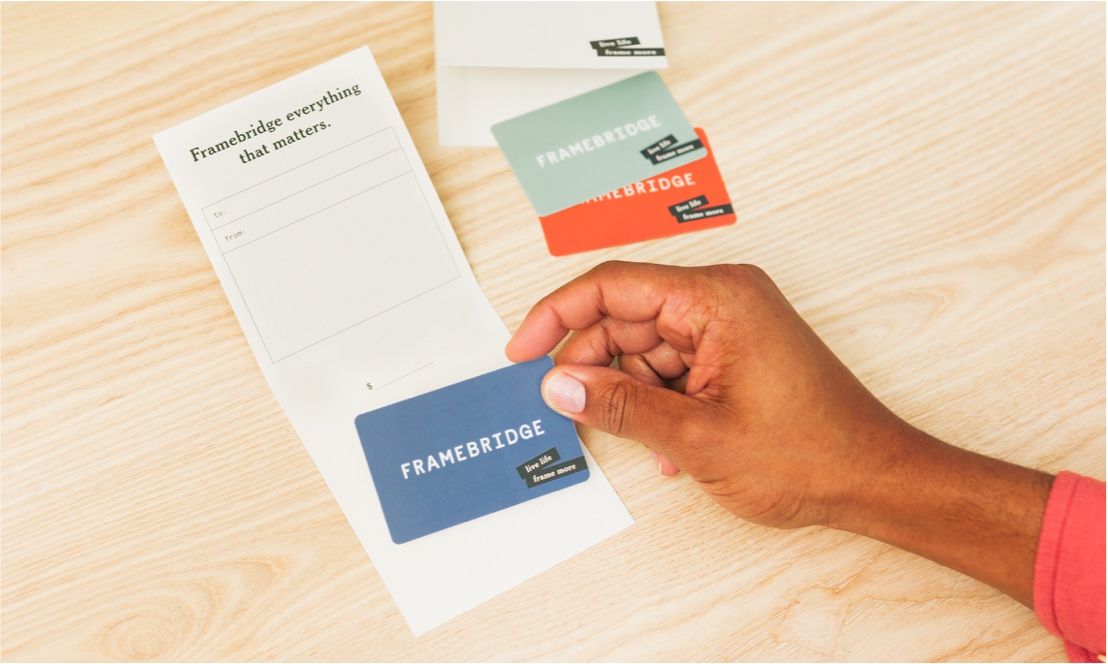 Give a Gift Card
Send an e-gift card immediately or mail a physical gift card.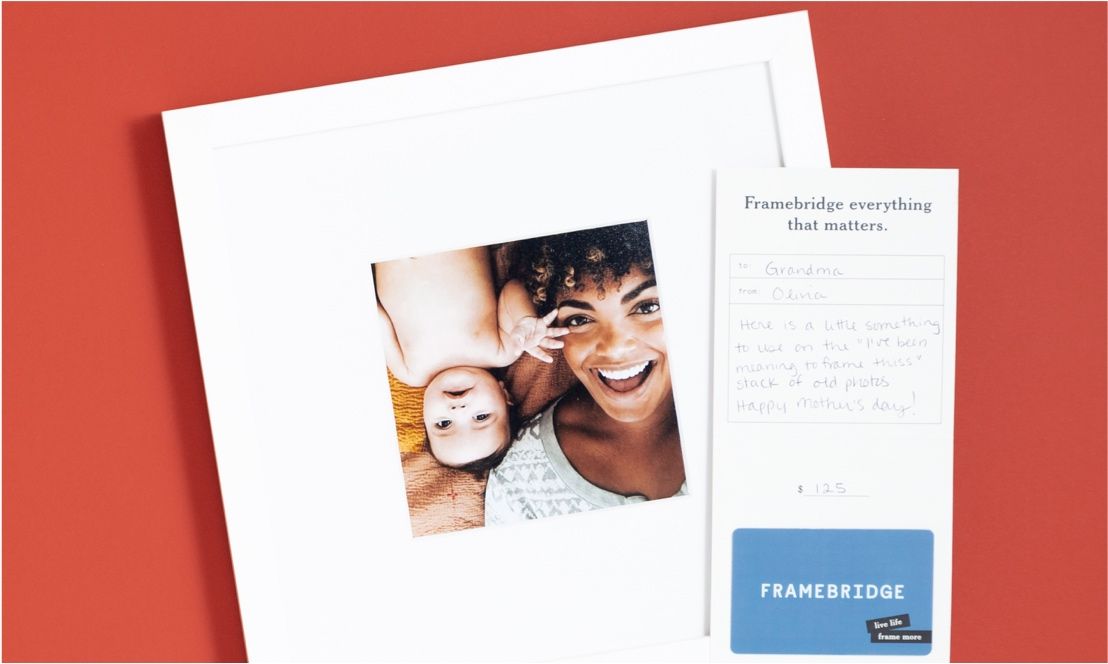 Redeem a Gift Card
Redeem your gift card and start framing!
Have a photo?
Shop our collection of photo gifts – your photos, perfectly sized, expertly custom framed, and quickly delivered, totally ready to hang!