Wedding vows we wrote together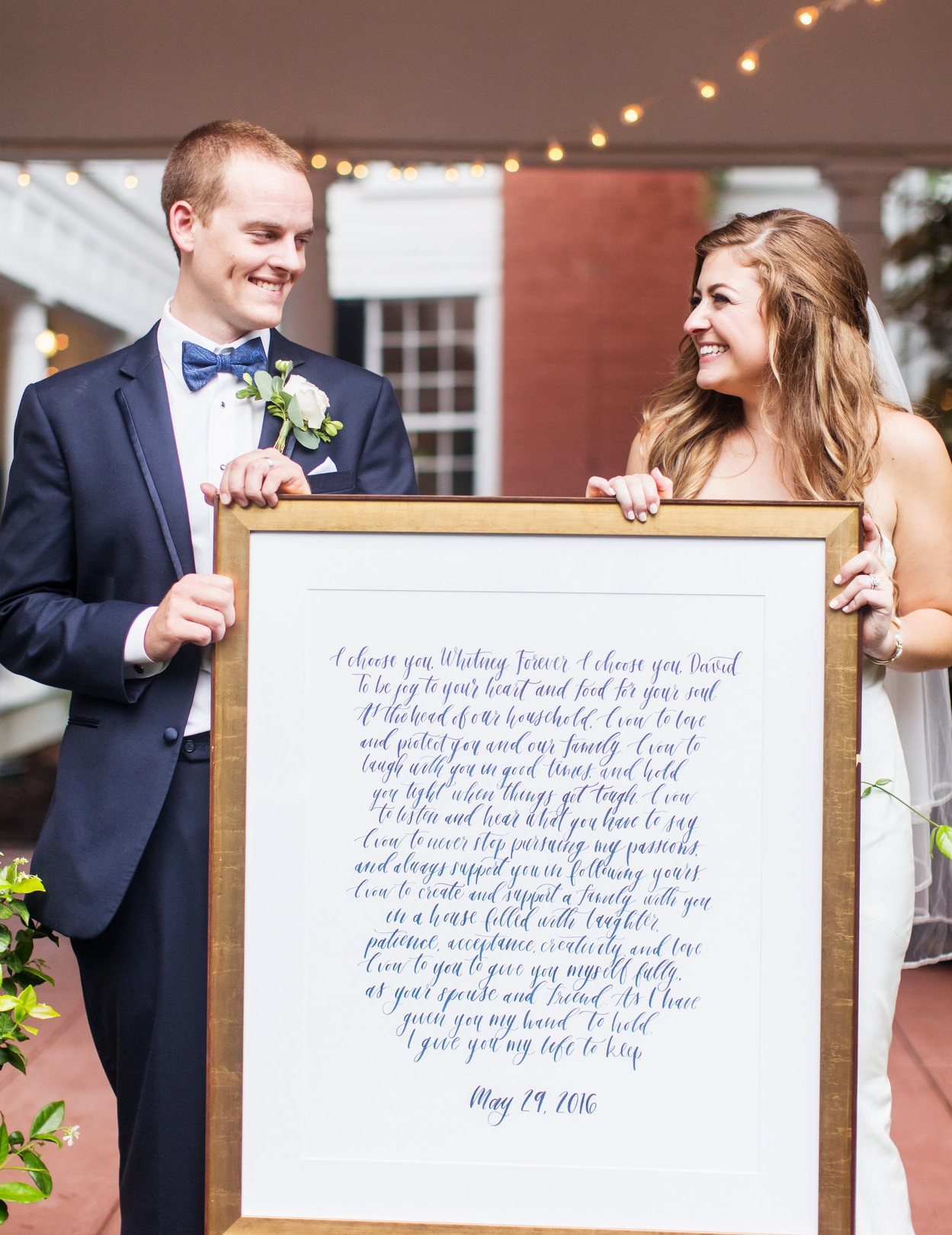 "I really wanted to find a way to intentionally bring a little bit more of the ceremony--which lasted what? like twenty minutes?--into the rest of the evening.


We wanted to share our vows in a way that everyone could read them. I thought, oh we'll put them on display at our reception. Of course, I wanted to make them beautiful in some way. My friend Lauren did the calligraphy. It was just too beautiful not to keep as a keepsake. I knew the second I saw her lettering that this was something I wanted hanging in our house forever.


We worked on our vows together. He wrote his in traffic on the way to work--how romantic is that?


It was a brain dump of ideas he wanted to include so then we refined them together. It was more emotional than I expected when he read everything he wrote to me. It hit home. We're making these vows together. This is really happening.


This is the heart of what he wants to get out of this marriage--nothing scripted.


I've almost got them memorized at this point. It's a really sweet reminder. Every time I see them I don't just think about the vows, I think about the entire setting --the entire day really."


-Whitney Hawkins, newlywed and southern lifestyle blogger