What We're Framing: Bark
Today we're talking to Framebridge team member and artist, Nathaniel. He's sharing his favorite framed piece, and why it's so special to him.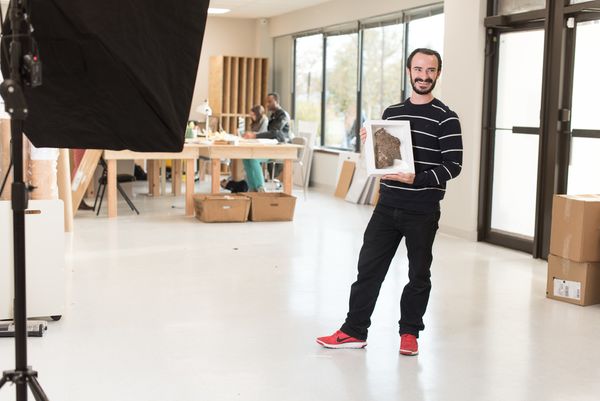 Hi Nathaniel!
Where are you from? Northern Virginia
How would your family describe you? As an old soul.
A few of your favorite things? I enjoy creating my own art. I love to cook and spend everyday moments with my daughter. I love her perception of life and am always learning from her. I appreciate connecting with the people around me through telling stories.
When did you first gain an appreciation for art? As the son of an accomplished artist, I started participating in art and craft shows from a young age. My home in northern Virginia was always filled with a variety of artwork and art supplies and I feel so lucky to have had this kind of inspiration so early in life. In 2013 I graduated with a Bachelor's in Fine Arts concentrating in painting and print making from Virginia Commonwealth University in Richmond, Virgina.
What do you do here at Framebridge? I work in quality control. I inspect every finished product for craftsmanship and accuracy. I ensure that it meets the quality that our customers expect.
Favorite part of your job? Knowing that each piece that Framebridge produces is unique and meaningful. And the team. The team here is full of positive and motivated people who create a generous and productive environment.
What did you frame? I framed a piece of bark from a magnolia tree that is known to be close to 150 years old. While attending VCU I worked in an arboretum in Richmond, Virginia in which the tree is earthed. I found the piece of bark among the seed pods of this giant magnolia. Not only does it remind me of this formative time of my life but it is a humbling reminder of the precious time we have to share with others. I love trees, for their necessity and beauty as well as their symbolism. Trees are symbols of nourishment, transformation, growth, perseverance, refuge, harmony, and family. One of my favorite allusions to trees are how even the great tree must sway with the wind.