What We're Framing: Flowers
He's got a thousand watt smile, and an infectiously energetic personality. Meet Framebridge team member Cody. He's taking a moment away from his role as Team Lead for the Framing Department to share his favorite framed piece and why it's so special to him.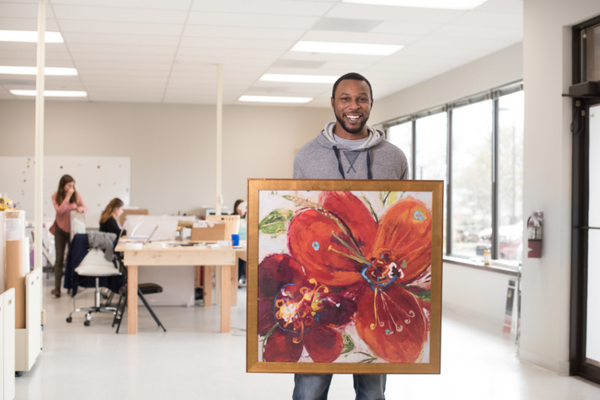 Where are from? I was born and raised in Lancaster, Virginia.
How do your friends describe you? Cool and laid back.
What are your favorite things? Racing motorcycles. Shooting pool. I am actually on a team and we have a big tournament coming up!
What's your favorite part about working here? The friendly environment. It's just a family kind of organization.
What did you frame? A flower piece I got when Framebridge had just opened.
Why is it special? It brightens up my living room and my four month-old daughter loves it. Ever since I put it up, she's always looking it at it. All the colors in the picture. She loves it! And the gold of the Potomac frame is really nice. It's simple but it's also unique and it really brings out the colors in the art.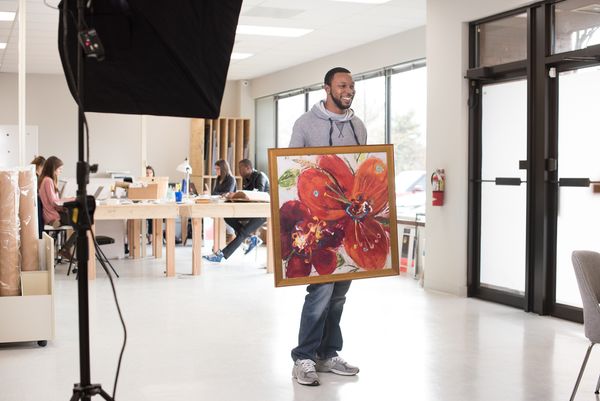 Thanks, Cody! Stay tuned for more special stories from the Framebridge team.