Walking The Way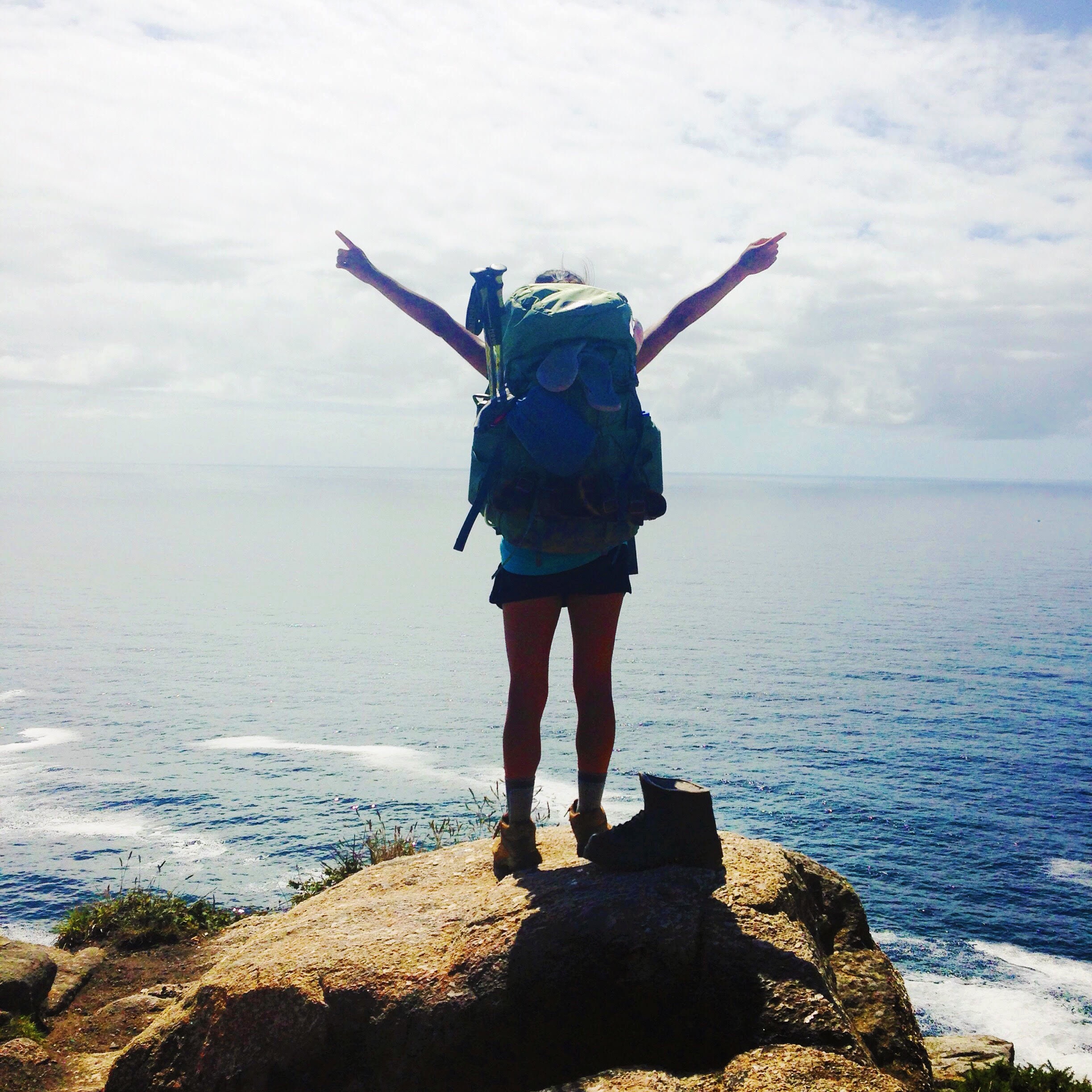 The Camino de Santiago - also known in English as The Way of Saint James - is a trail through Spain walked or biked by more 250,000 pilgrims each year.
After graduating college in 2015, Gracia craved adventure before entering medical school. She struck out on her own to walk the Camino with nothing more than what she could carry. Here's Gracia in her own words.
"The Camino (as we call it for short) is a centuries-old pilgrimage to the cathedral and tomb of St. James, which is in the city of Santiago de Compostela in Spain. Historically, people would walk from all over the Old World on this pilgrimage, and in more modern times, certain locations throughout Europe have become the more popular starting points. I began the Camino in the most popular of those, a medieval village called Saint-Jean-Pied-de-Port, at the base of the Pyrénées mountains in France.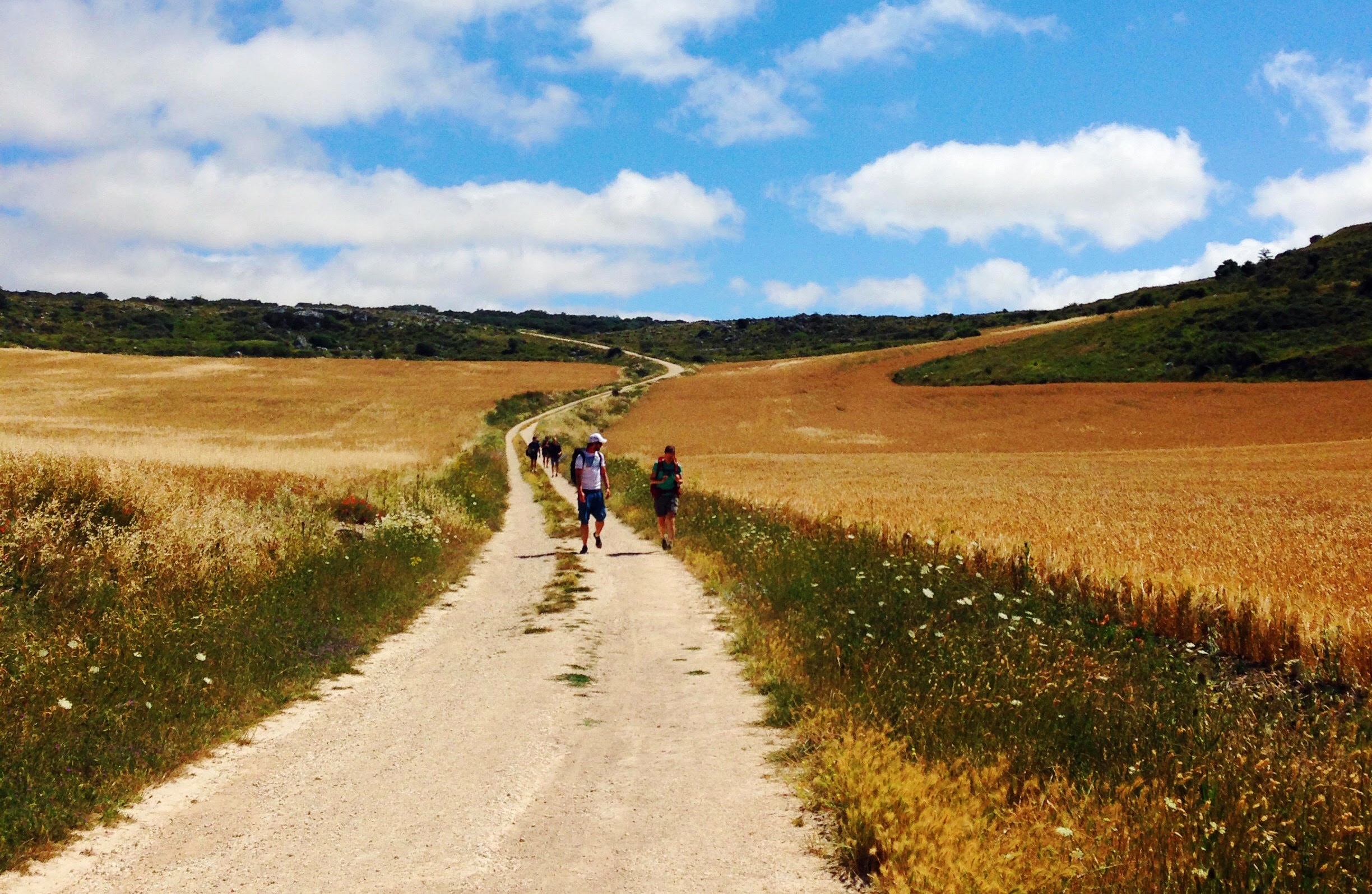 Overall, my trek along the Camino took 23 days to arrive at Santiago de Compostela, plus a few days at the end to walk the extra bit to arrive at the Atlantic ocean...Most of the Camino path goes along the countryside, through grazing fields along the mountains in Basque country (where I had the best cheese I think of my life), endless vineyards and olive groves in Rioja, vast flat expanses of wheat fields in Castilla y Léon, and finally the lush greenery and mountains of Galicia as we approached the ocean.
Because my entire trip was on foot, I also really loved the juxtaposition of medieval and modern I was able to experience as my path turned from asphalt to cobblestoned streets.

Even if I did have a really nice camera with which to take photos when traveling, this would not have been a very practical option when walking 30+km per day with everything in my backpack. My phone fit nicely in the topmost pocket of my backpack, and was easy to whip out whenever I saw something that struck me - regardless of whether I was in the middle of a bustling city street or a steep mountain path.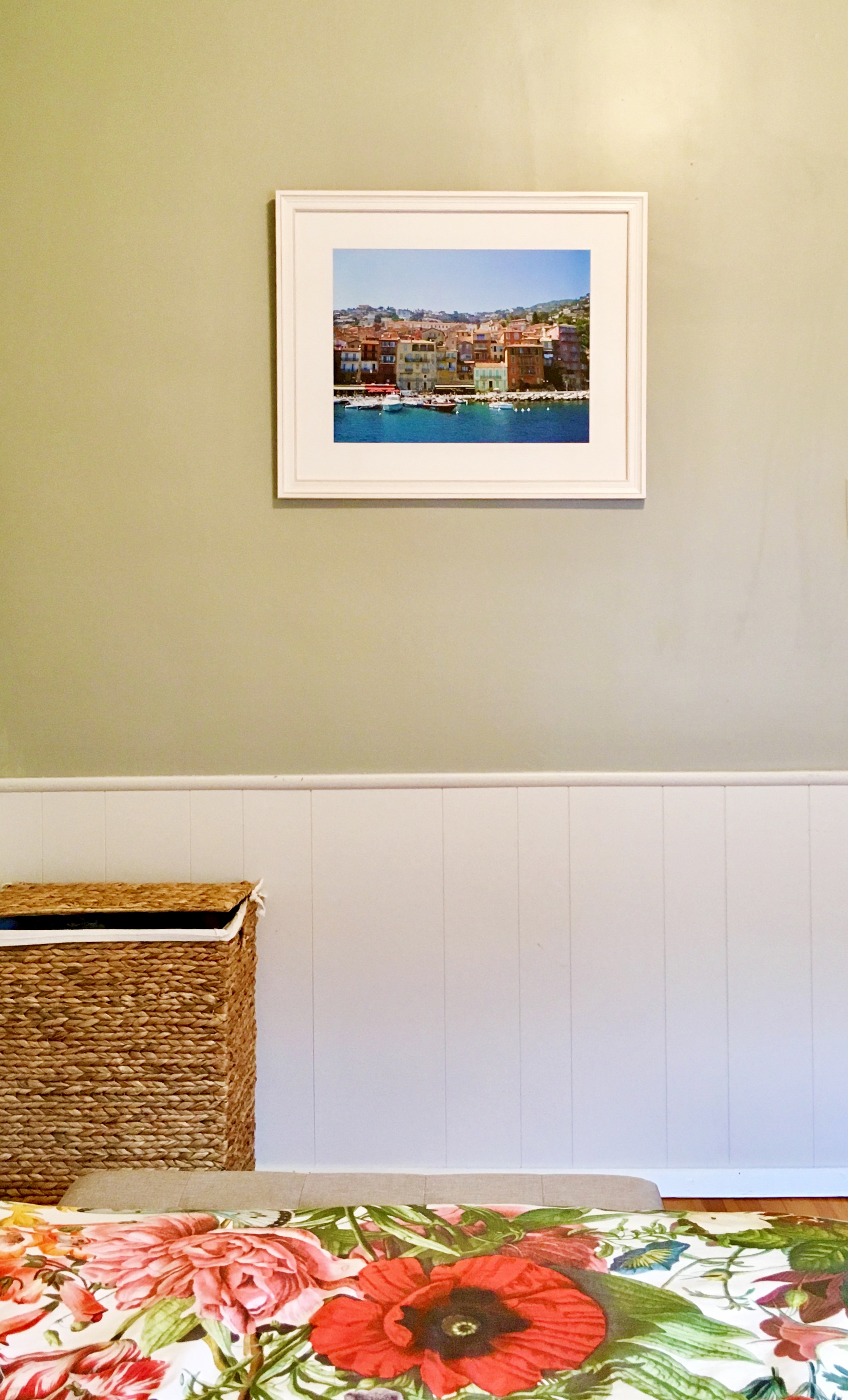 My biggest tip for taking great photos on an iPhone is don't be afraid to 'get off the path,' so to speak.
This was something I really appreciated about traveling solo - I was on no one's timeline but my own, so if I wanted to take the time to try every angle on a particular window, or archway, or sunset, I was free to do so.

The Camino in particular taught me to live in the moment and to become a better listener. Rather than make plans that would ultimately change, I just walked, knowing that everything I could need was either on my back or on the road ahead. And as a solo hiker, I learned to strike up conversation with all kinds of people, to listen to their stories, and to share my own."
---
Framebridge: these frames were made for walking