Travel Lust
We're not traveling this week, but these items are certainly making us dream of lazy days and white sand beaches. Join us in the wanderlust by incorporating these ideas into your daily grind!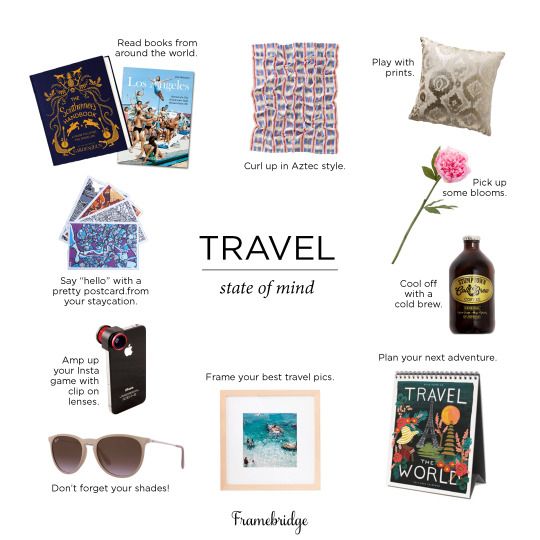 , Book II, Blanket, Pillow, Flower, Coffee, Calendar, Frame, Sunglasses, Lenses, Postcards
---
What gets you in the travel state of mind? Drop a comment below!