Thinking Of You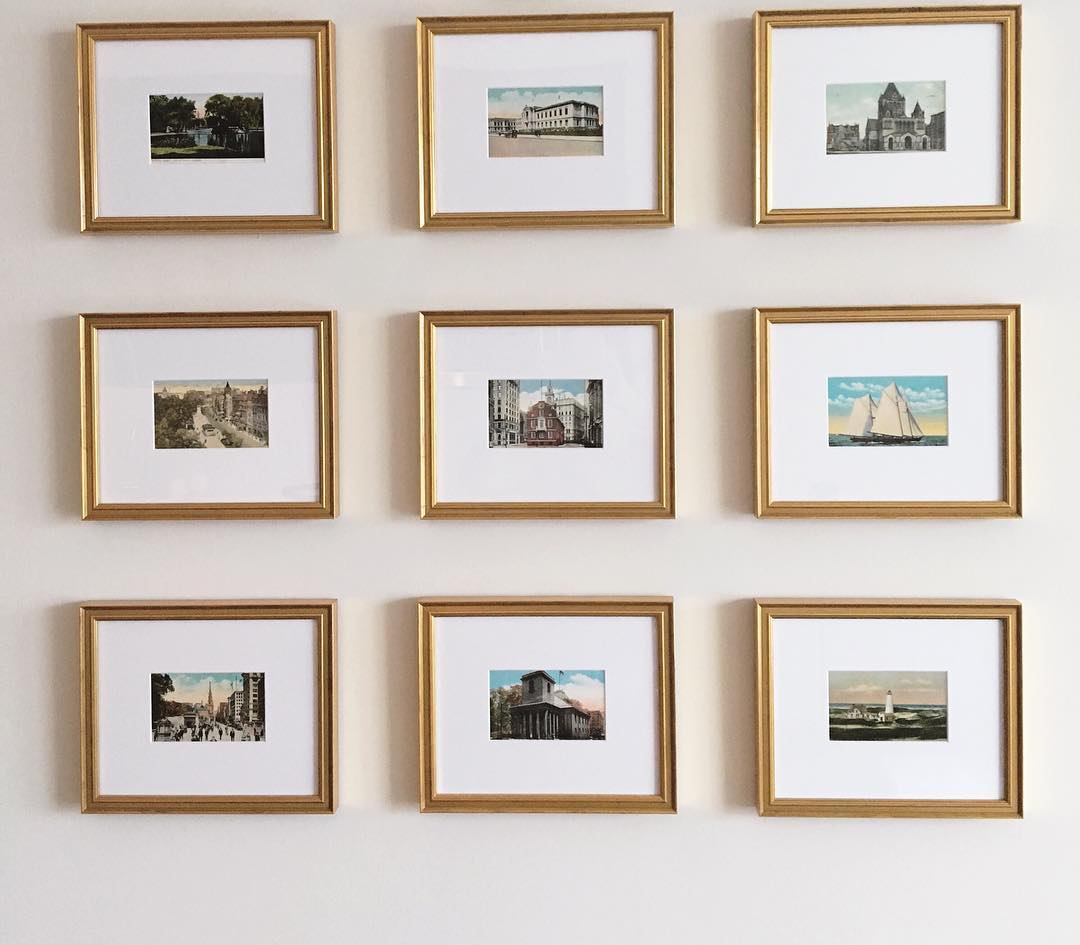 Writing postcards - stamped, dated, and signed - is perhaps a dying art form.
While antiquing along Charles Street in Boston, Brittany discovered a time capsule: stacks of postcards from the early 1900s featuring Boston and Nantucket landmarks. "Most of them had notes on the back sent to loved ones and were dated, which was fun to discover," Brittany said.

While her grid gallery wall showcases early 20th century images, many of the landmarks are still recognizable today. Brittany - who now lives in Boston's Seaport District - said her favorite card from the collection features an antique ship. "There are similar tall ships docked at the historic Boston Tea Museum, which I can see from our living room," Brittany said.

Brittany framed the postcards' images, leaving their handwritten messages a secret. But old-world romance still lingers around the edges. From Grandma's original recipe cards to vintage photos of your parents, antiques transport you to another time (without the temporal paradox).
---
Framebridge: custom framing for time machines
---
Shop this Story