The Triptych for Travelers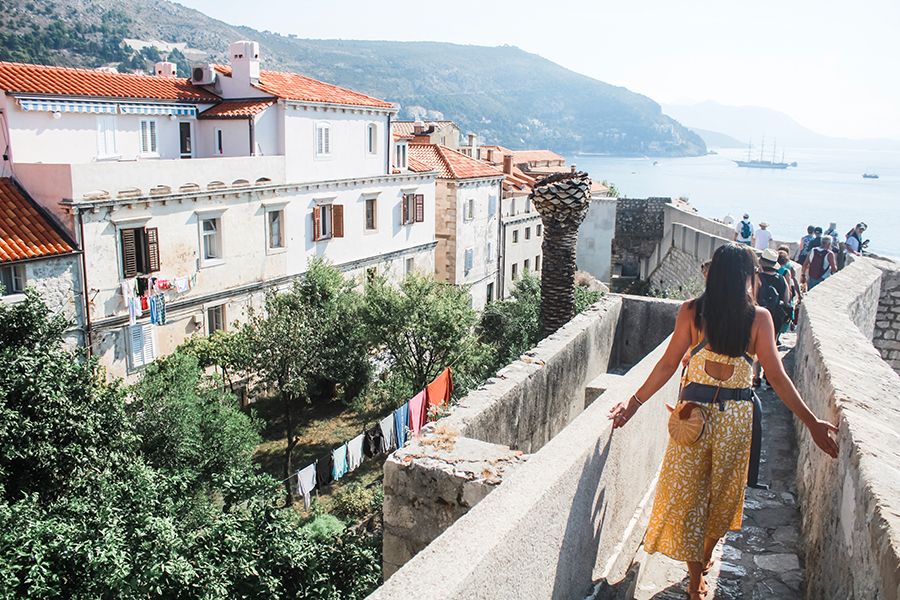 "It's definitely a conversation piece," Danielle McClure says about the Triptych gallery wall behind her couch, "we had a game night recently and everyone was interested."
The sentiment is a popular one as The Triptych has quickly become our best selling gallery wall. While wedding and family photos are top choices to frame in The Triptych, travel photography has proven to be an emerging (and very welcome!) trend for those trying to find the sweet spot between personal photos and artwork on a large scale.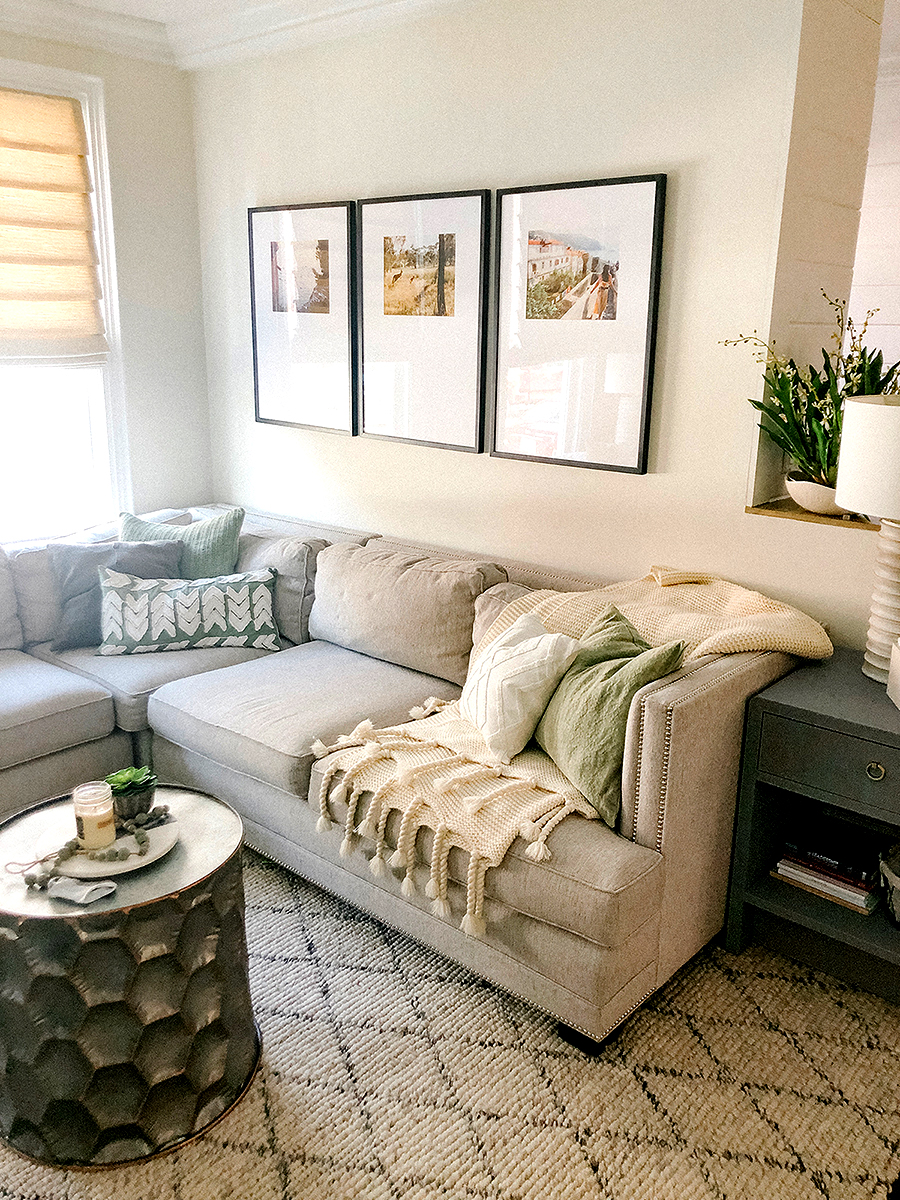 Andrea Mokros also has The Triptych hanging above her couch with photos from excursions across the world, including a safari and hot air balloon ride in Tanzania and a drive through Ireland. As much as she loves pictures with groups of people, she opted instead for a herd of hungry sheep and a tower of giraffes to evoke memories of her travels in her gallery wall.
"I went through ALL of my photos and realized the hot air balloon picture was an important memory to me so I built around that. The best part of traveling is creating all these great memories," she says.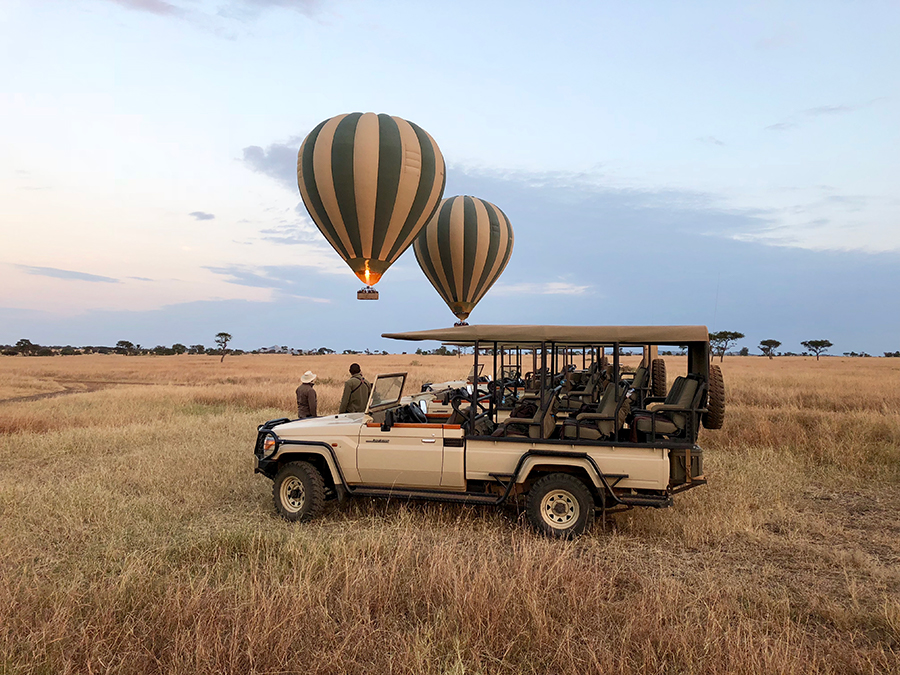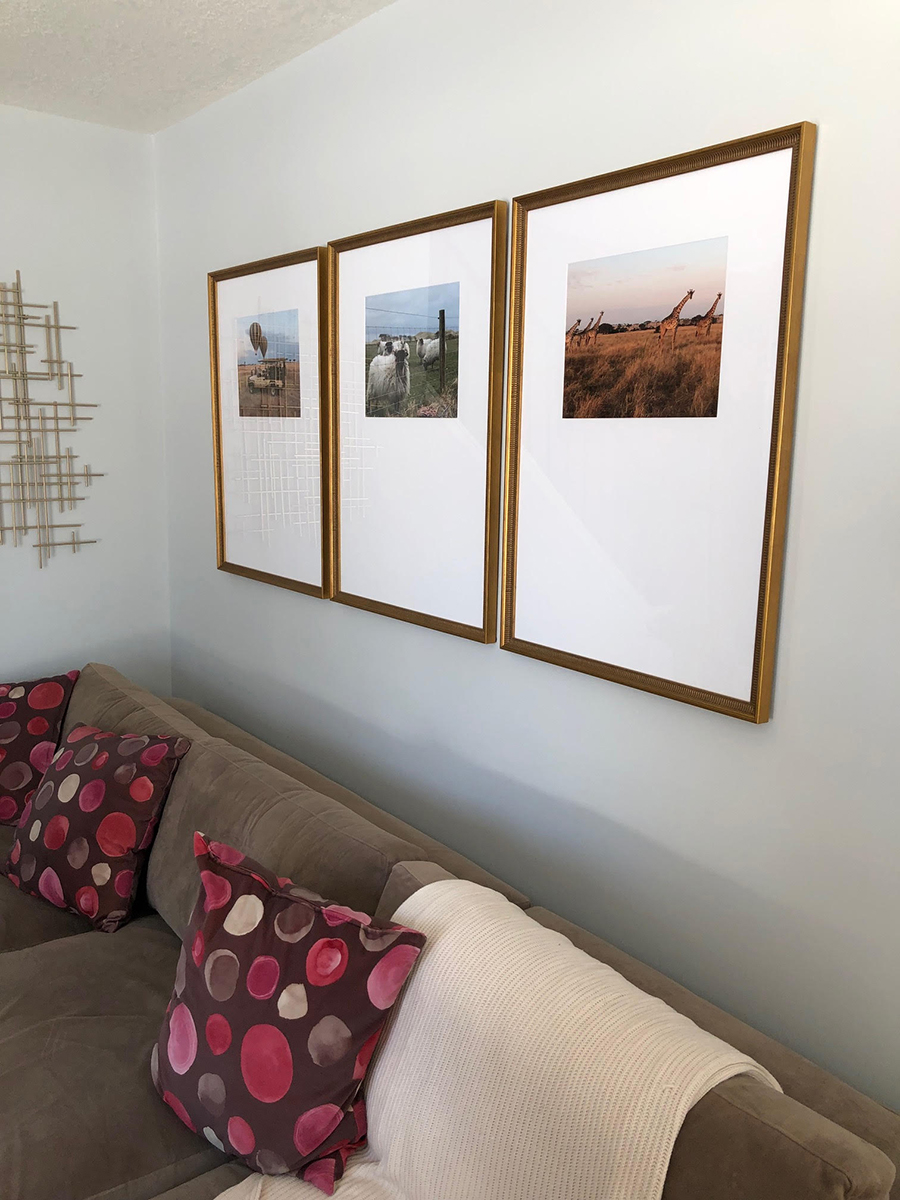 Stacey Davis, who hung The Triptych wall in her dining room, included one photo from a trip of hers (a pit stop in Abu Dhabi on the way home from India), one her husband Ethan took (skiing in British Columbia) and one of them together in Brooklyn.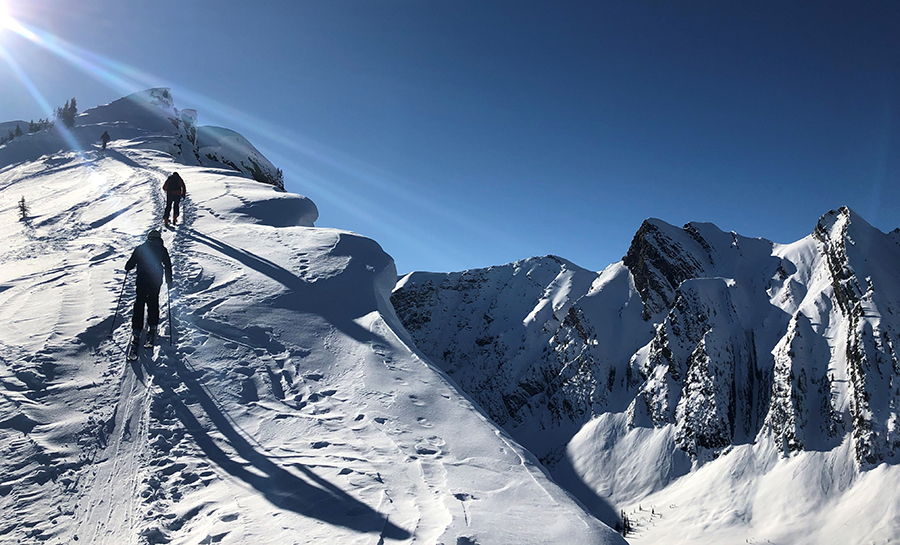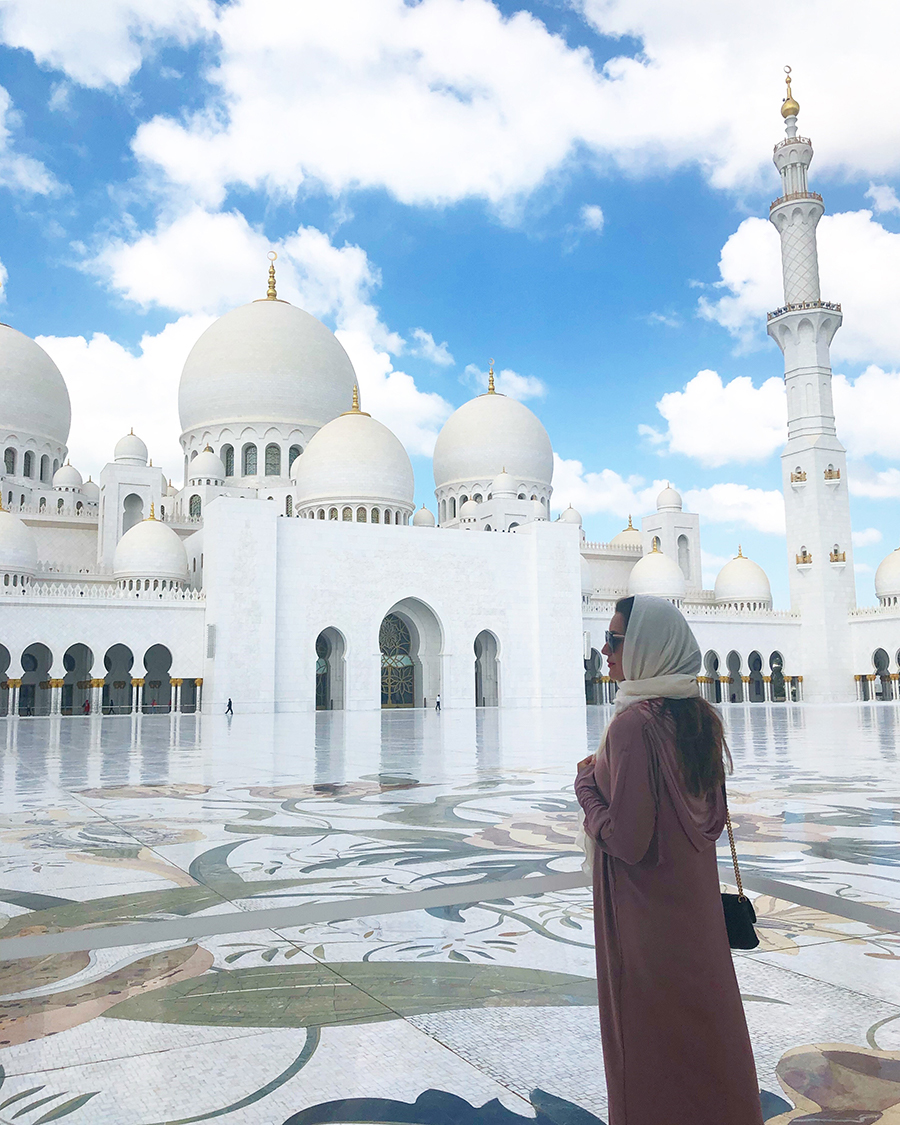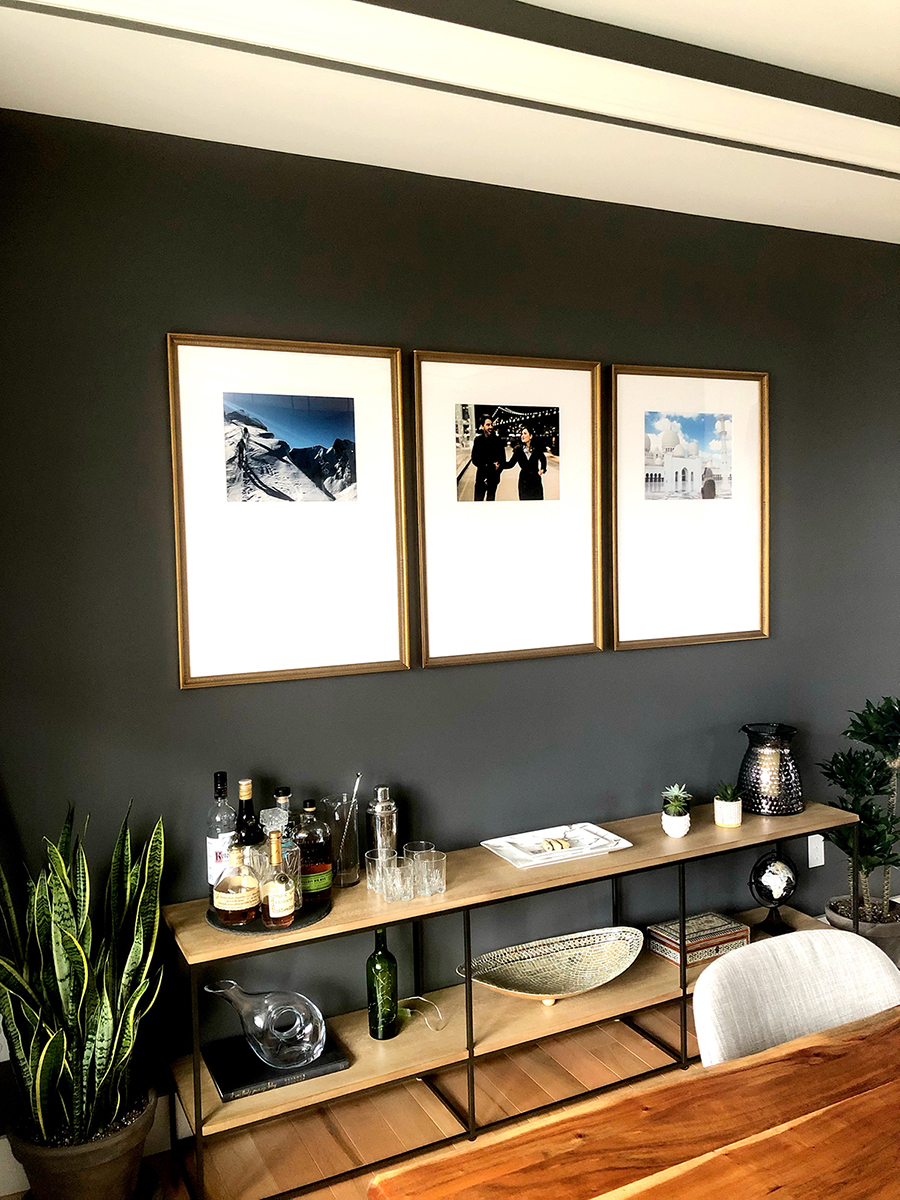 "Everyone is floored when they see it," Stacey says, "a lot of our friends are very curious about our travels and this gives us a chance to share with them."