Artist Carly Kuhn frames her drawings
This Cali girl and creative renaissance woman got her start working as a producer on a little show called Chelsea Lately. In her free time Carly started drawing fashion illustrations for fun and sharing them on her Instagram (@thecartorialist). Seemingly overnight she was working with major brands - like Dior and Prada - and planning on how to make her side gig into her full time hustle. Fast forward to today. She's got a newly launched website and print shop, and we are so proud to be Carly's newest partner. We took a moment to reflect with Carly on her whirlwind year, how she's handling her big career shift, and how we're working together to make her business a success.
Name: Carly Kuhn
Occupation: Artist
Where's home? Los Angeles, CA
Favorite things: In life? Family & Friends. Food? Sushi & Pasta. To do? Dinner parties and local bars with friends.
Favorite Instagram accounts: @thejoshuatreehouse, @shopdoen, @70sdaily, @wrong__generation, @sickymag, @cerealmag
Artists that inspire you: Egon Shiele, Cy Twombly
Favorite studio tool: A perfect pen
How would you describe your personal style? Your interior design style? Personal style: laid back, basics, with a touch of California boho. Design Style: Modern with a mix of mid-century, Scandinavian with a touch of California boho.
Where do you look for interior design inspiration? Does fashion play a role? Pinterest is a great source for interior design inspiration. I'm slightly addicted.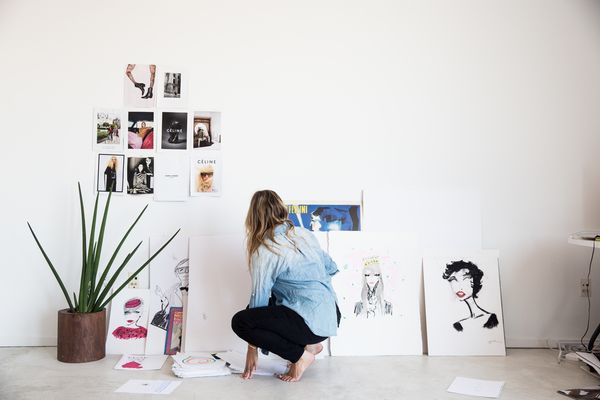 "I think the most important thing I learned from [Chelsea Handler] is to be unapologetically yourself."
So how did you get into fashion illustration? What did you do before? I fell into the world of Fashion Illustration very organically. I was working in TV comedy beforehand as a producer on Chelsea Lately. I was just drawing for fun and posting to Instagram as a creative outlet. I followed many fashion accounts-magazines, brands, photographers-so I started drawing things inspired by those accounts.
What did you learn from Chelsea during your time as a producer on her show? I think the most important thing I learned from her is to be unapologetically yourself. Not everyone is going to like you, and that's ok. And in terms of my work it's the same. My work isn't for everyone, and that's ok.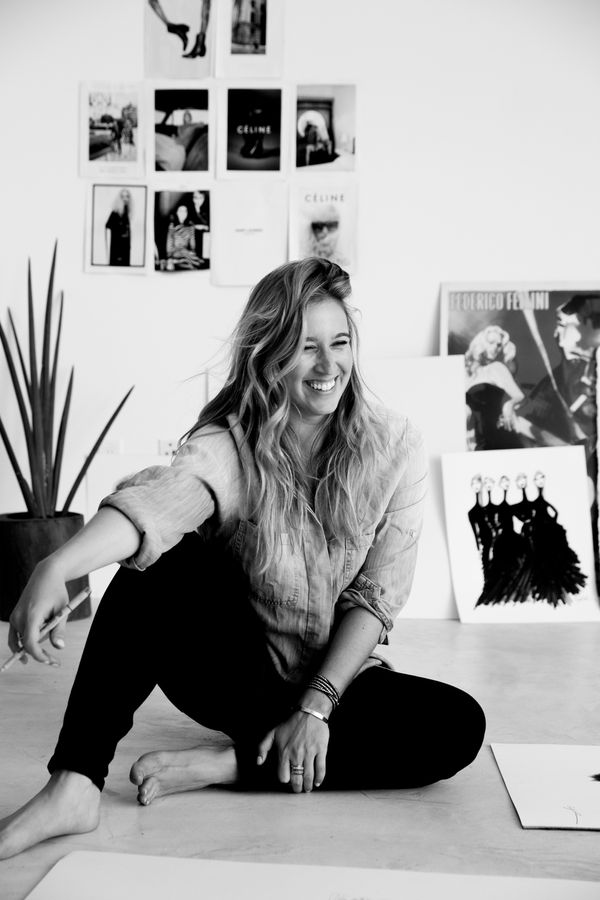 "...the next thing you know, what started out as just a social post quickly turns into real work. It's an amazing thing."
What role does Instagram play in your career? Instagram is the reason I am doing what I am doing today. I initially created the Instagram account @TheCartorialist as a creative outlet, but it became so much more than just that. It allows you to share your work with everyone and anyone instantly. You can tag or hashtag someone, a brand, or many people and the next thing you know what started out as just a social post quickly turns into real work. It's an amazing thing.
You've had major brands seek you out. How did that feel? As an artist, and specifically for me as an artist that essentially became an artist in front of an audience (Instagram), you are insecure and not sure if people will like what you do. When a brand you look up to and respect, like Prada, Oscar De La Renta, or Dior reaches out to you directly through Instagram it's validating, intimidating, and exciting all at once.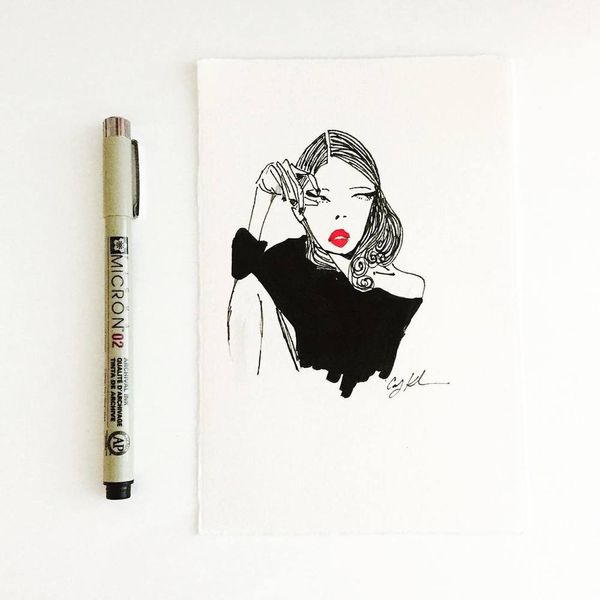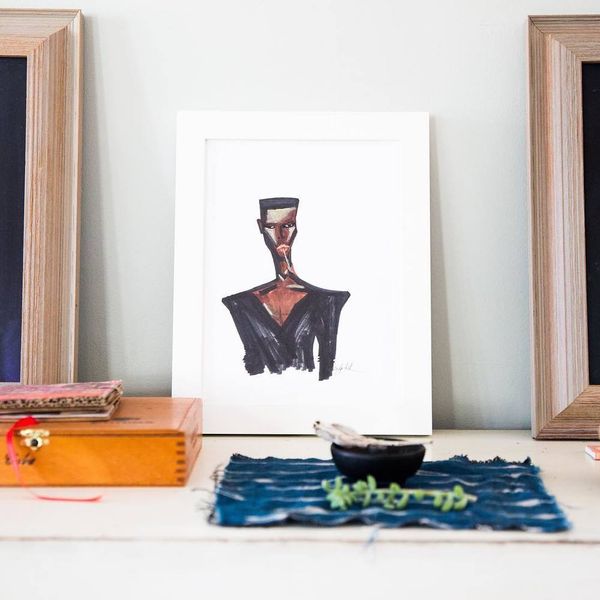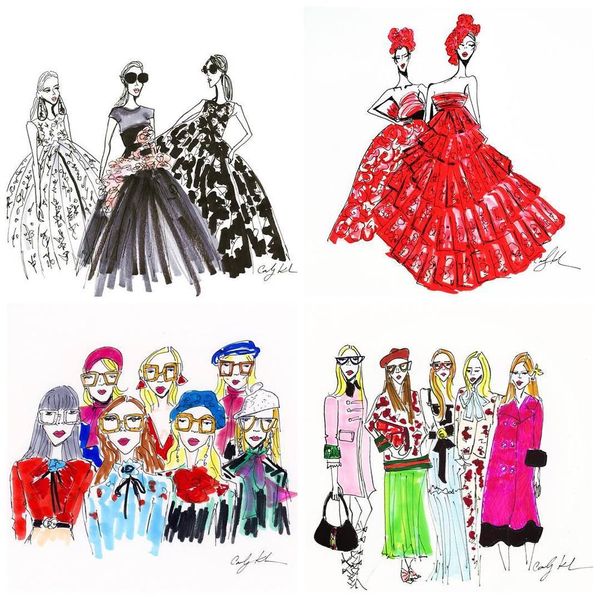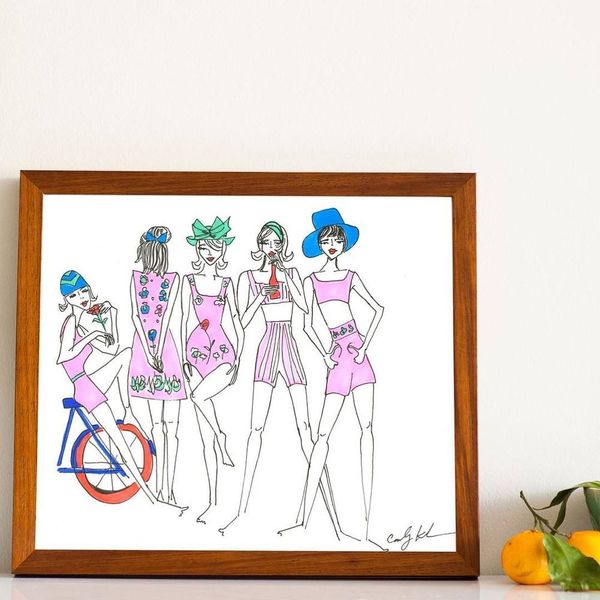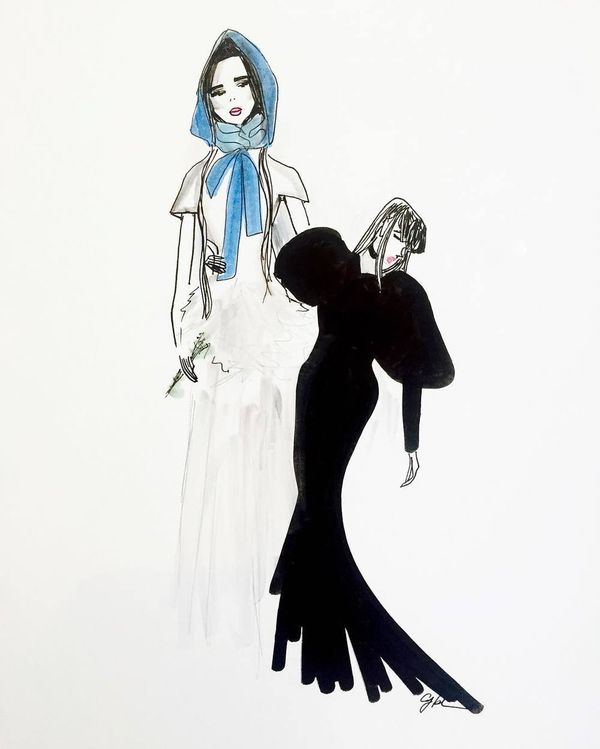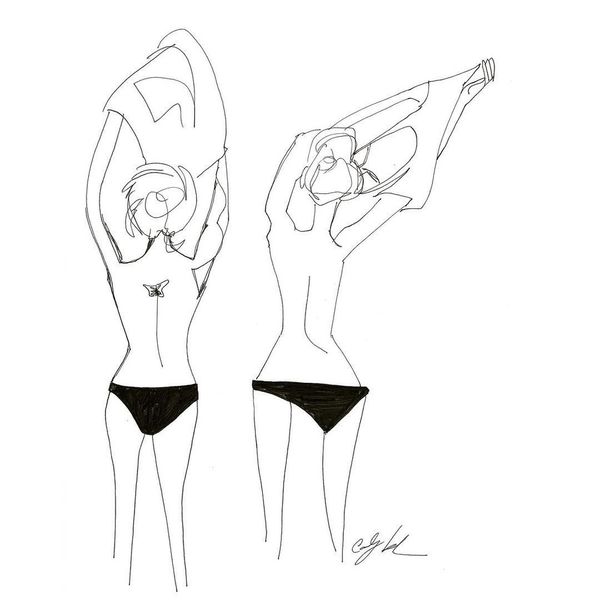 Was it scary to make the shift from TV producer to artist and business owner? Did you ever expect your career to take this turn? It was extremely scary shifting directions. I went to college (Newhouse at Syracuse University) for Television. I came out to LA and worked for almost 6 years in that field. I never imagined I'd be doing what I'm doing today, but I knew I always wanted to be a creative. And that happened. What's very cool is that it happened organically. I got to work in television comedy for years which I loved and then shift to something completely different that I also love.
Best business advice you've gotten? Maybe not the best business advice per say, but best reminder/advice for someone starting something new/going out on their own: Patience is a virtue.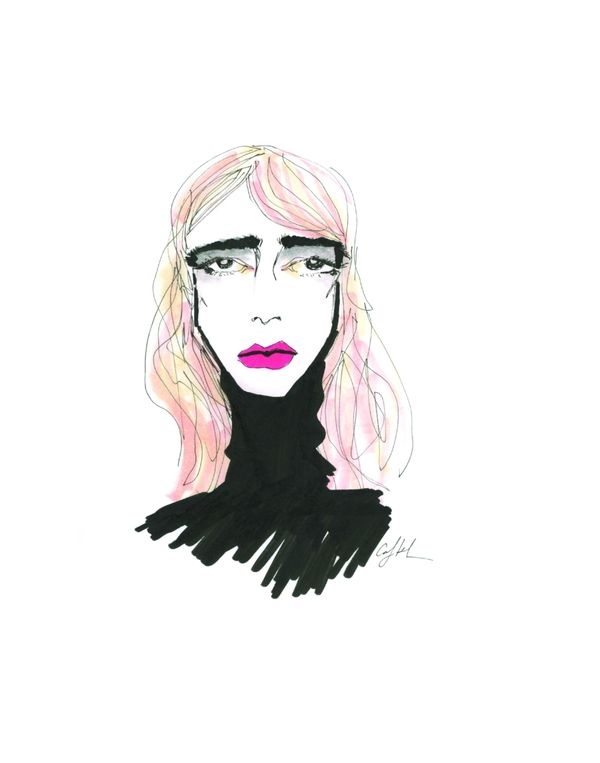 "...one person may think something is "bad" the next may think it's beautiful."
You recently launched a new site and online store. (Congrats!) What can your fans and followers expect to find? The site is a place you can finally purchase my limited edition prints. Additionally, on my blog the journal you will find a celebration of California creatives, beautiful photography, and honest editorials by me on subjects like art, design, fashion, and the obstacles of being an artist. A taste of the delightfully unexpected.
And the framing? Working with Framebridge has been wonderful. You've made the process of framing my art so seamless and beautiful. It's not only a smooth experience for me, but for my customers/readers as well.
Ok. Let's talk celebs. If you could send any public figure a framed print who would it be? Beyonce or Adele...or Kristen Wiig.
One final question. Have any tips for people who aren't so good at drawing? I don't think there is such a thing. If you like to draw, draw. If you like to paint, paint. The more you do it, the more confident you feel in what you are creating. And art is such a subjective thing, while one person may think something is "bad" the next may think it's beautiful.
___________________
What beautiful things do you have to frame?