The 5 Most Important Things We Learned From "Orcondo"
We've been waiting not-so-patiently for months for the reveal of Orlando Soria's "Orcondo". Bestie and former right-hand man of another one of our favorite people, Emily Henderson, this Homepolish West Coast Creative Director really worked his design magic on this 1980s LA duplex. Now that we've had some time to digest (and click through the slideshow roughly one million times - did we mention the photos are by Tessa Neustadt?!) we thought we'd share our big takeaways from this stunning space.
---
Work With The Architecture You Have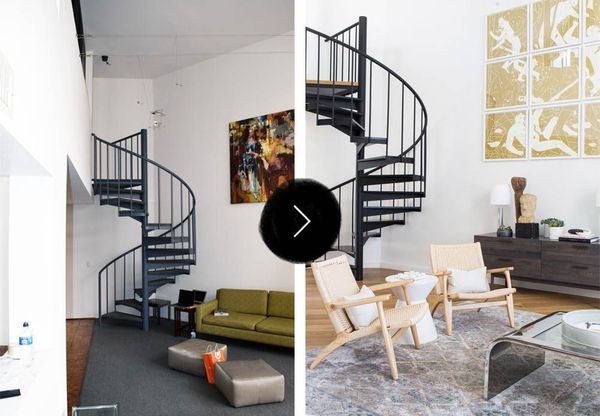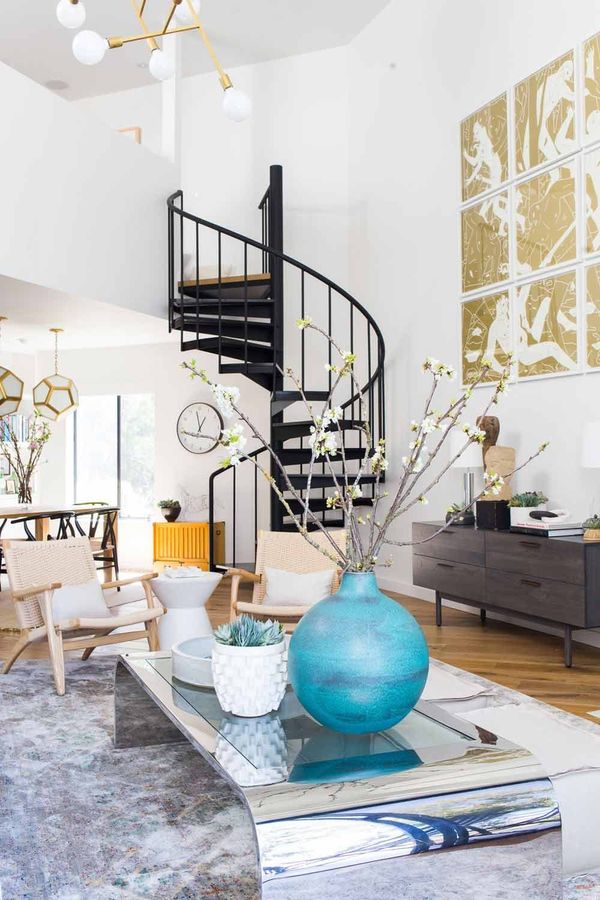 "Because this building was built so that each condo would have a full view of the reservoir, there are a lot of diagonal angles that were challenging to decorate around," Orlando says. We're happy to see that the beautiful spiral staircase made the cut. Right angles are beautiful, but more nontraditional architecture opens up so many opportunities to add those personal touches that make a space unique.

Tiny Tweaks Go A Long Way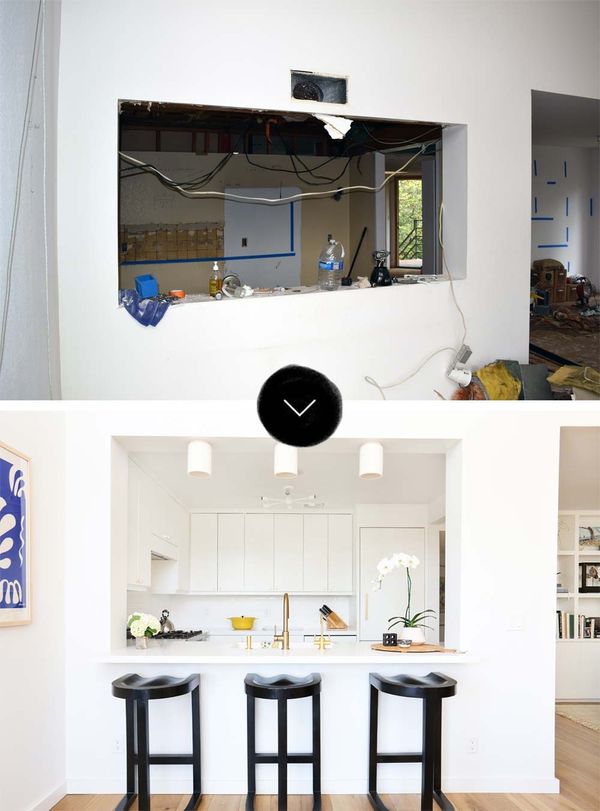 By raising the opening of this pass-through, the kitchen gets alllllll the natural light in the living room. The white cabinetry and countertops reflect the light and make the space feel more open. And, might we add, make the prospect of cooking in an undersized kitchen more palatable.

If You Love Art and Color, Go Neutral With the Furniture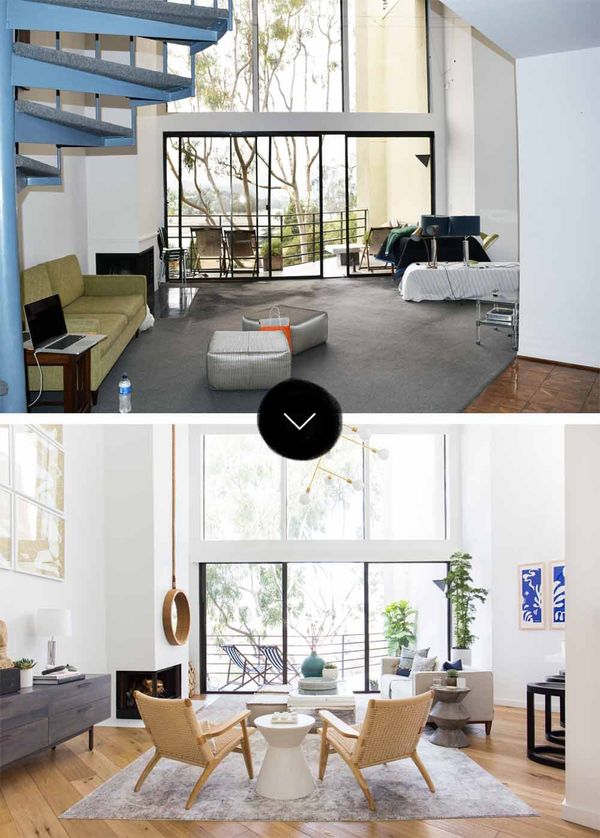 A self-proclaimed lover of bright colors, the Orcondo features a very neutral color palette. At the onset of the project Orlando explained, "I love bright, bold colors, so people are often surprised when I choose not to fill my house with splashes of color. But I also love art and objects too much, and most of the art I like is very colorful. Thus, I'm going for a pretty neutral foundation in Orcondo." Amen.


Don't Make Your Home Something It's Not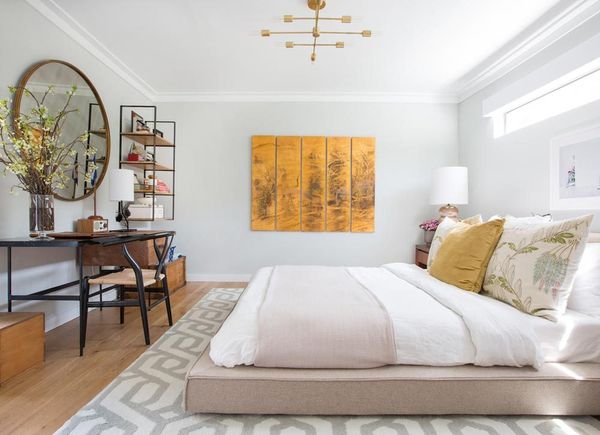 "I'm a big believer in working with not against the architecture of one's home. Thus, I'm not going to try and make this 80s space into something it's not," Orlando said at the beginning of the project. And we're so glad he didn't. We love the thoughtful 80s inspired finishes - modular angles, brushed gold accents, and natural woods.


Saturated and Small Go Together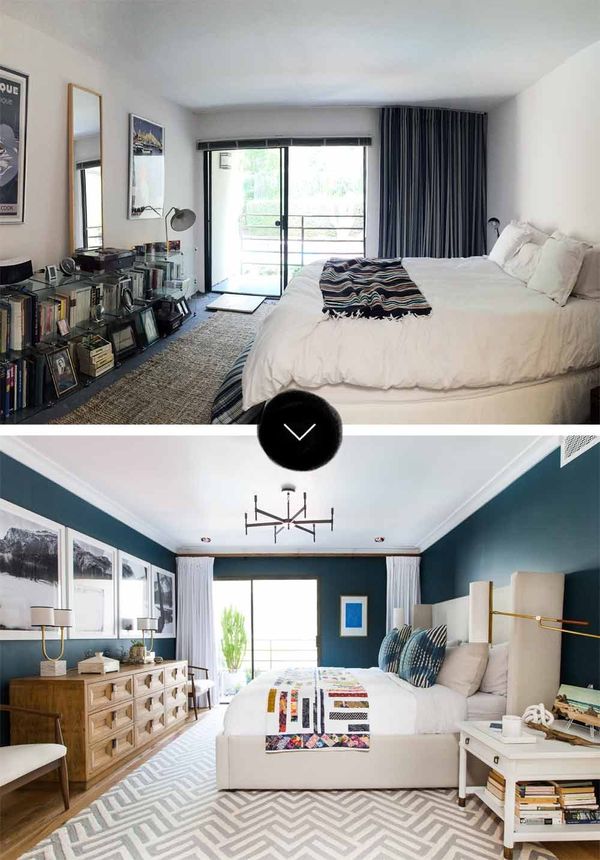 We often think a small space should stay white to keep the room feeling open. Wrong. "Something I learned from Emily, which I totally tell people every day still, is that if a space doesn't get a lot of natural light, it's often a good idea to paint it a saturated color (meaning something other than white) so it doesn't look dingy and depressing," Orlando says. This blue-green does a good job of adding personality to the bedroom, while the white and beige accents keep the space from feeling too small and cramped.
---
Sigh. So much inspiration. Not sure you have the budget for a total reno? Get your own mini makeover with a few new frames.