Autographed NASCAR poster for my superfan dad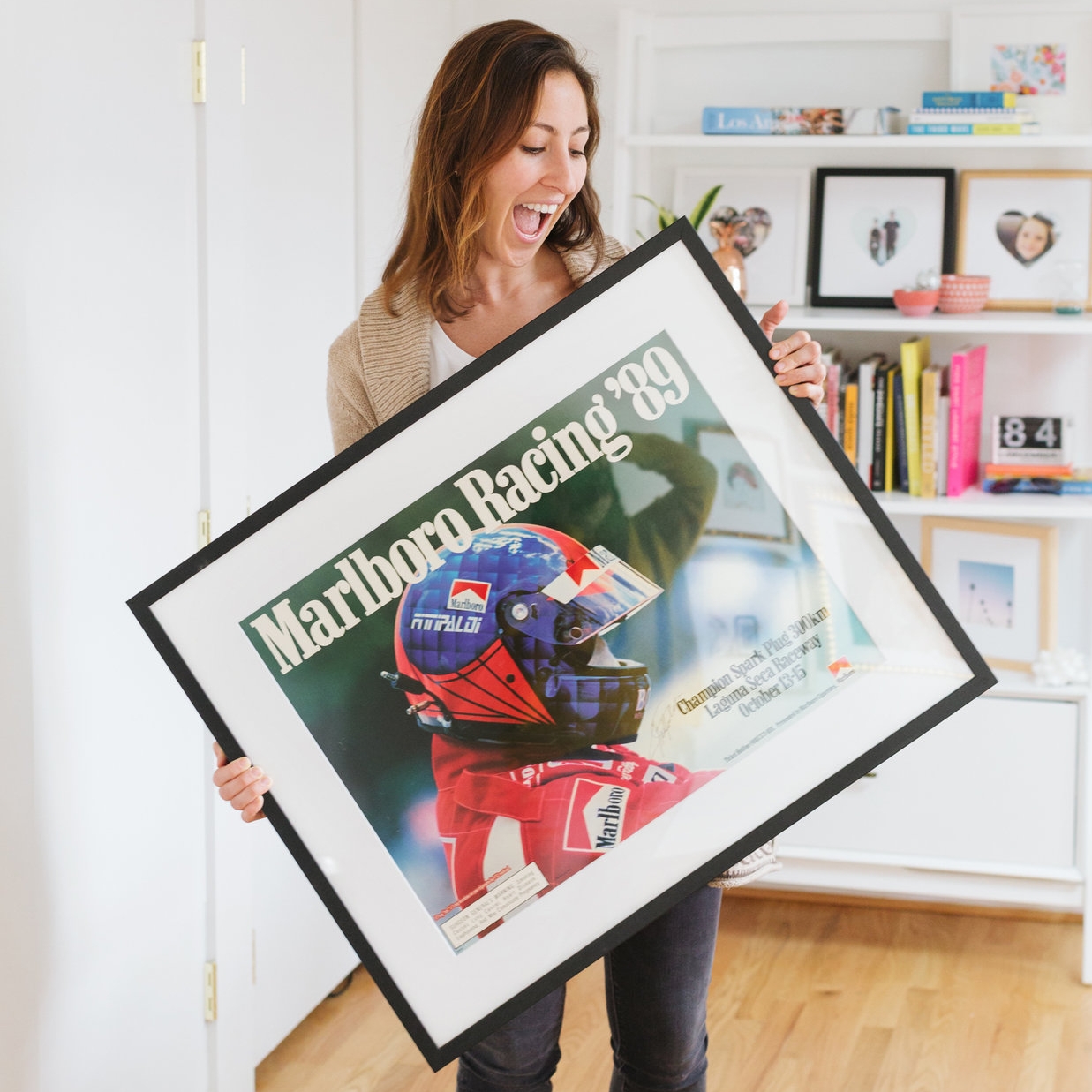 NASCAR poster in our Mercer Slim frame with a white mat


"I framed an autographed Nascar poster from 1980s. It was a gift given to my dad from his fellow Brazilian friend who passed away from cancer a few years ago. It's one of those things he's had for several decades but it's now starting to show its age. Knowing these things are best preserved in a frame, I decided to take it, of course.
I'm gifting it to my Dad. Or 're-gifting' it to my Dad, I suppose. He's from Brazil, a country with very famous Formula One race car drivers like Ayrton Senna. I love that, having lived in the US for 30 years, he is also now a Nascar fan.
People can't believe it when I tell them of my Dad's 'special' interests. Anyways, I know his face is going to light up on Christmas morning... and every day he looks at it. (And remember that I am the best daughter!)"
- Framebridge Office Manager and reluctant office DJ Teres. More on poster frames.