Ticket stub from the first movie we saw together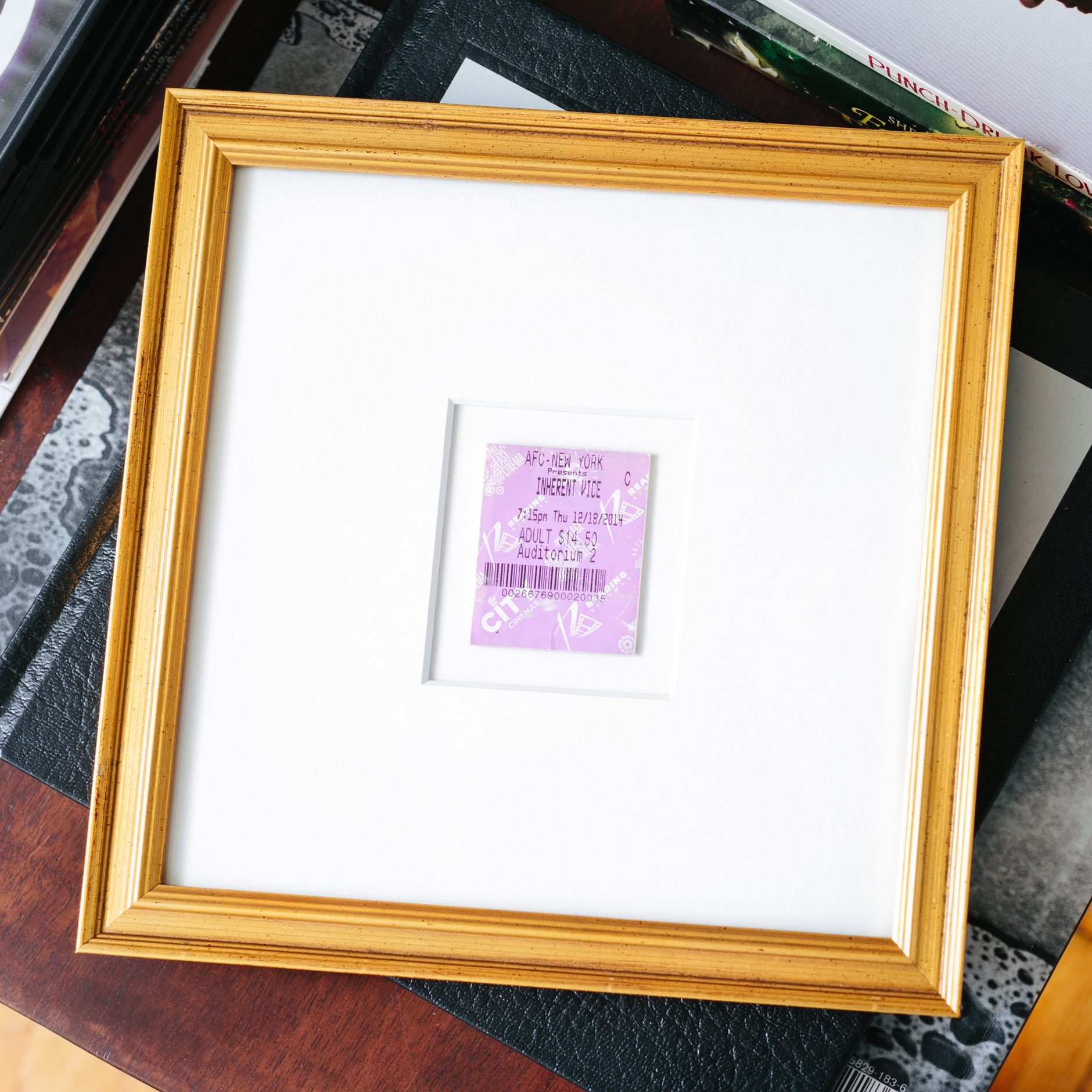 "I framed a ticket stub from the first movie my fiance and I saw together in a movie theatre. We'd seen movies together before at home, but we're such movie nerds.
We remember this and we still talk about it. Which is sad... or really cute.
I thought it was such a perfect way to describe us--that this is what I chose to keep. We had been dating for a few months and Jason--that's his name--said we should go and do a pre-Christmas weekend in New York.
So he arranged this whole thing. Got a Central Park hotel. It was all very rom-com, but kind of ok.
It was the first time we had actively spent a few days together without friends or other activities or anything else. We did a lot of things you typically wouldn't do if you were going to New York. We went to the movies and sat around in bookstores a bunch--all the things we love to do.
Inherent Vice which is a Paul Thomas Anderson movie was coming out at the time, but wasn't going to open in DC until January. It was at the top of our list because we're so embarrassingly into movies. We went to see it at The Angelica.
It's a perfect movie theatre. It's a perfect movie for us. I just kept this not knowing what I wanted to do with it.
We're getting married in two and a half months so I'm going to give it to him then. I thought it would be really cute. A little something old. He doesn't know I kept it."
-Svetlana Legetic, Founder of Brightest Young Things and friend of Framebridge