Styling a Perfect Little Space
gleams a photo of a pair of scissors.
Patty created her Manhattan salon as a retreat from New York's never-ending business, a place to unwind and feel at home. "I was always fascinated with hair and beauty from a very young age," Patty explained. "I loved sitting in the bathroom and watching my mom and older sisters do their hair and makeup."

The photograph of scissors, taken by The Heirloomist, on the wall symbolizes Patty's journey from beauty student to small business owner. "I entered beauty school thinking I'd focus on makeup, and literally the first time I picked up those heavy, 6 and 1/2 inch blade scissors I was hooked," Patty said. "I love those scissors because they changed my mindset. While I never use them anymore, I keep them in my kit as a reminder of where I started, in a basement classroom."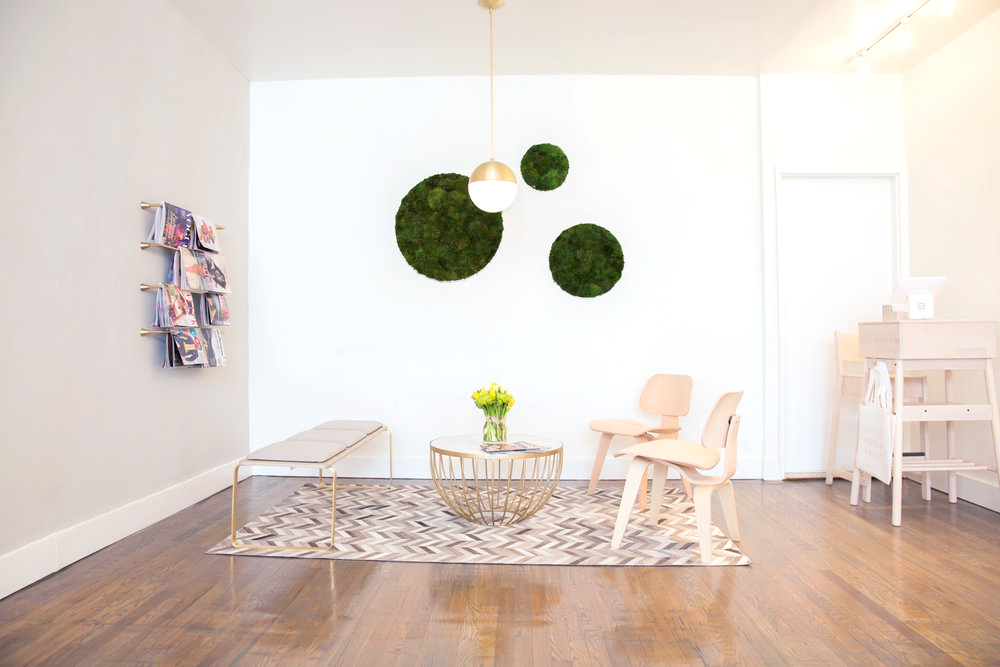 "The photo reminds me of my amazing career and journey this far. It keeps me humble, reminds me of all that I'm grateful for, and inspires me to keep learning," Patty said. "Being able to share my craft and take care of my clients feeds my soul. And it all started with that pair of scissors. I'm truly the luckiest lady."
If you're interested in transforming your prized possessions into modern art photographs, check out The Heirloomist.
---
Framebridge: custom framing that's a cut above
---
Shop this Story