Style It: Southwestern Dresser
Something about this styled scene from Haven by the Bae made us stop for a minute. We're not sure whether it was the overall effortless feel, the subtle feminine touches, or the eclectic mix of accessories, but we had to share how you can style a look like this. Because you definitely should.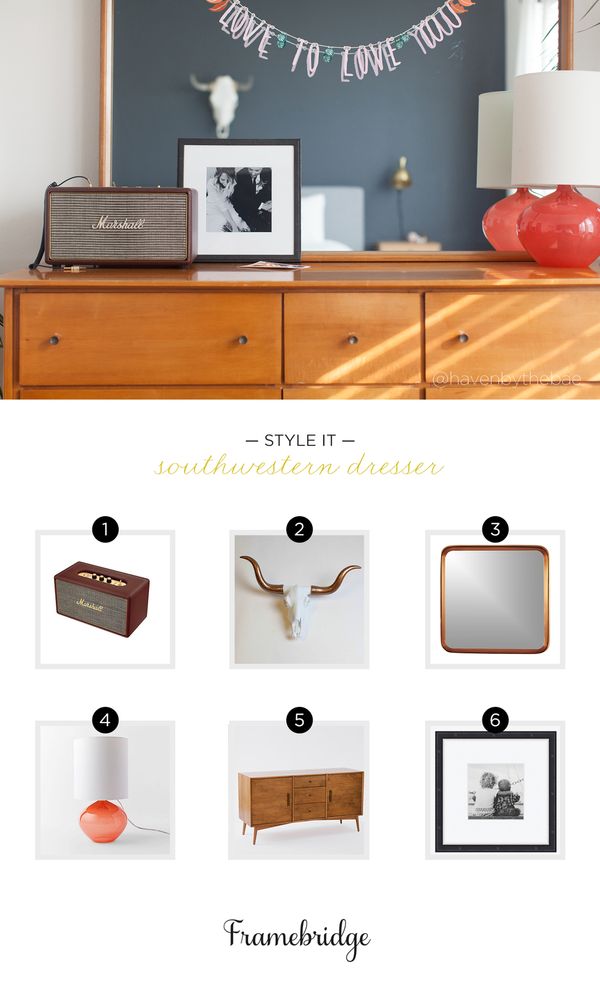 The rich wood tones in this bedroom really make this look sing. The bright tone of the wood dresser is the prefect base for the mix of eclectic accessories on top - a pop of color with a bright lamp, a little masculine gravitas with the Marshall speaker, and some subtle edge with the thin oiled steel of our Bolton frame. Oh, and don't forget the cow skull.
Speaker, Marshall
How do you style your dresser? Share with us on Instagram.