Style It: Smoke Bomb
Ok, this print from A House in the Hills is "a thing" in the Framebridge office. We speak of often, and always in tones of adoration. We refer to it as "The Smoke Bomb." We're fans of many of the prints in the House in the Hills shop, but this one brings a little something special to the table...er, wall. We framed it immediately after our order arrived, and, of course we chose our clean and cool Irvine Slim. (So as to not distract from all the bombastic awesomeness happening.) Now that we have it framed we're designing a living room around it.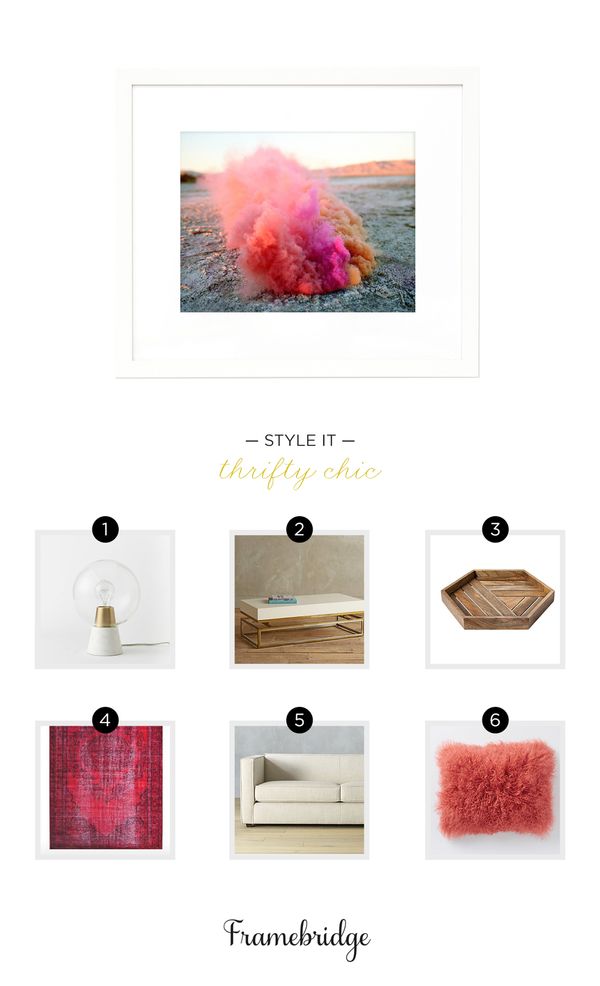 To create this look, we kept the furniture clean and minimal, and the accents bright, fun, and a little whimsical. Yes, it's a little crazy to mix a vintage overdyed rug with a Mongolian lamb pillow, but what can we say? That's just the effect this photo has on us.
Table Lamp, West Elm
Coffee Table, Anthropologie
Tray, Target
Rug, Target
Pillow, West Elm
Couch, CB2