Style It: Citrus in Shadows
It's no secret that we love citrus around here. They're delicious, yes, but using them in photos (as subject or prop) really can't be beat-they're bright, sculptural, and full of life. Today, we've styled a fun bedroom around this shadowy citrus photo in a fresh Hollywood Regency photo.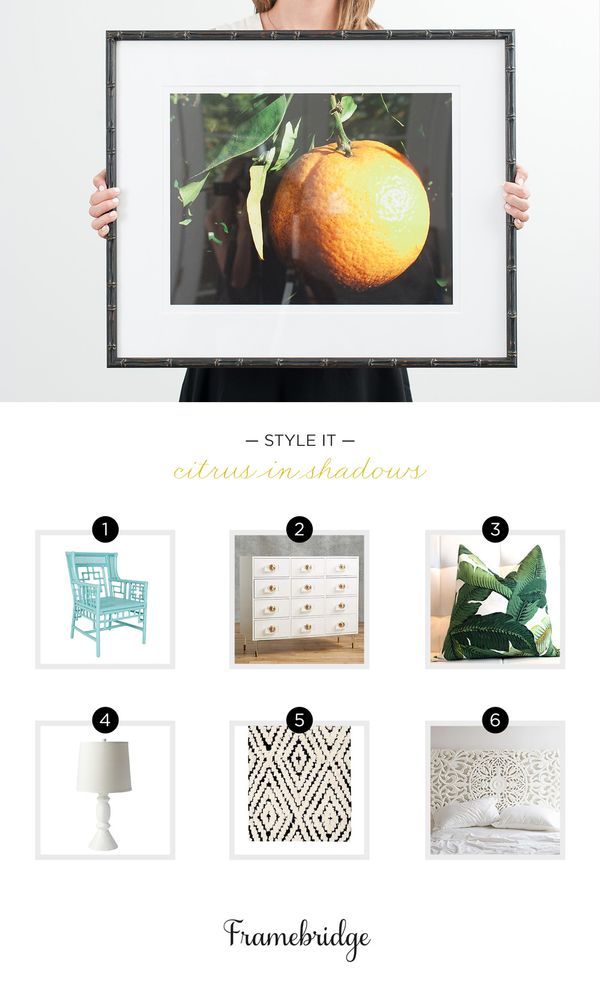 Citrus photo in our Bali frame.