Style It: Boxing Photo
Today, we're taking our inspiration from the boys. Specifically, this boxing print by Neil Leifer depicting Muhammed Ali's knockout of Cleveland Williams during the 1966 World Heavyweight Title fight at the Astrodome. Its action packed subject, primary color palette, and unique aerial view make it the perfect starting point for a purposefully masculine room, or, dare we say it, a man cave.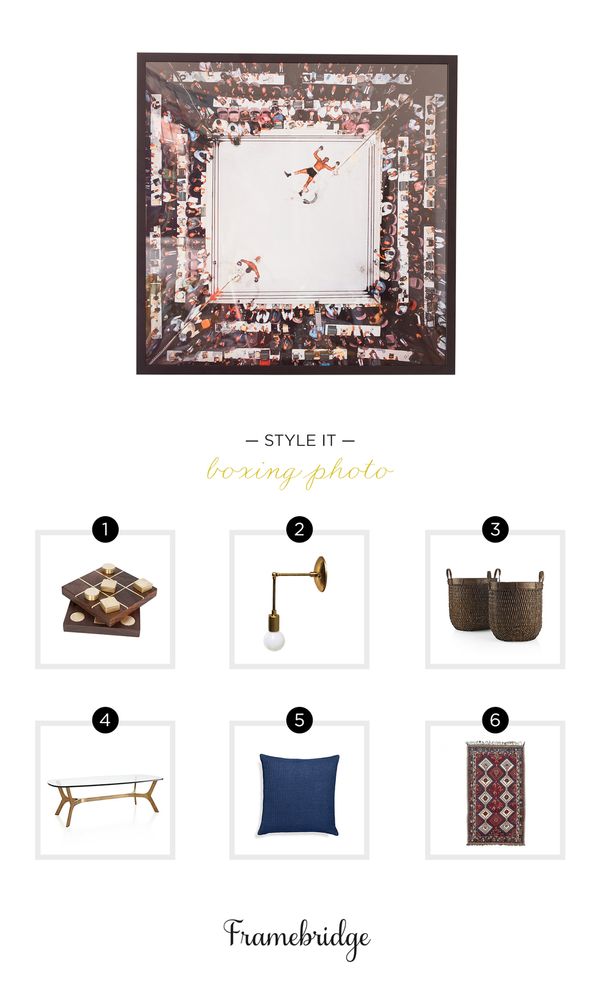 Boxing photo by Neil Leifer in our Mercer Slim frame.