Streaming Down the Road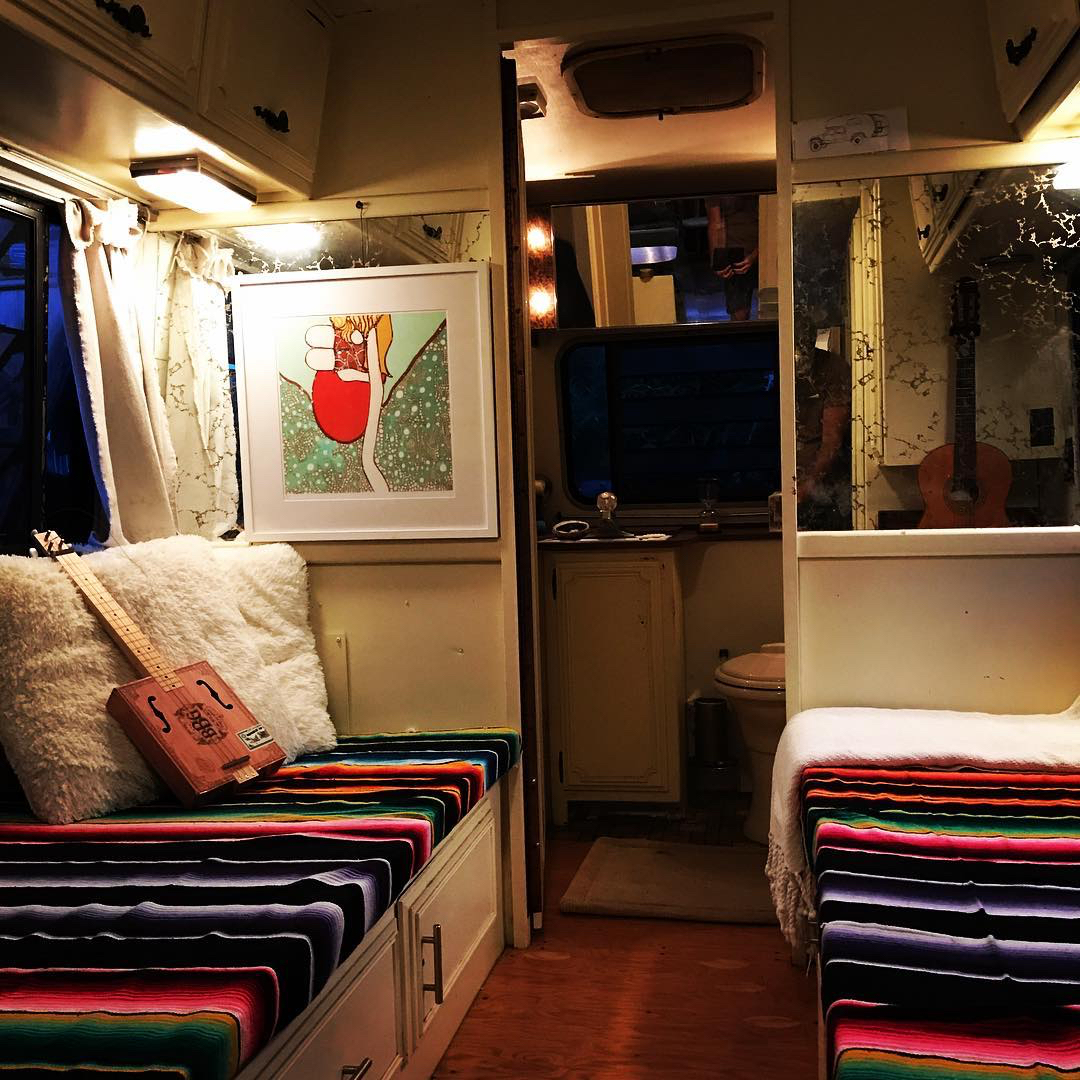 We love road trips. After all, who doesn't love rushing down a stretch of empty road, wind swirling around you, the promise of adventure on the horizon?
Life on the open road never feels more old-school than in an Airstream. An artisan, Jack has poured hours of dedicated attention into refurbishing his Airstream. He was immediately drawn to the iconic silhouette. "One of my favorite things is the classic lines of the aluminum bodies," he said. "They really bring you back to a different era."

Despite it's cool exterior, the retro interior left something to be desired. "The original interior was brown town," Jack said. "Everything was brown. So we wanted to lighten it up." He settled on an ocean theme and completed the layout with a gift from his friend, artist Andy Davis. The surf-inspired work ensures that wherever Jack travels, the ocean never feels too far away.
---
Framebridge: custom framing way beyond "brown town"