Show-stopping gift for mom? The Half Wall Grid.
After renovating her childhood home, Veronica surprised her mom with an incredible gift: a gallery wall of family photos, all taken on the house's front steps through the years.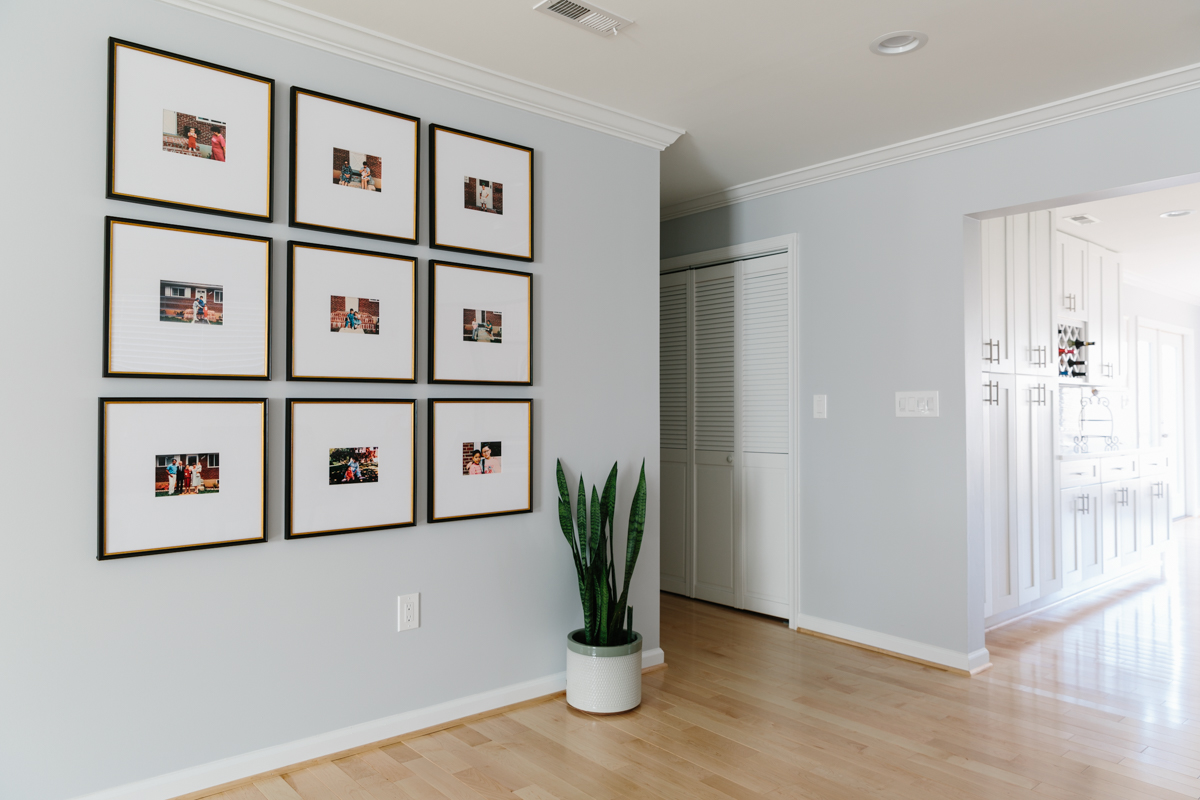 "There are photos of my family visiting from Bolivia, my grandparents sitting outside enjoying a nice day, my mom having a picnic with my brother before I was born, my mom posing with my cousins while pregnant with me in her belly, our first days of school photos," Veronica Sequiera said. "My mom loved it when I revealed it to her and she is so happy with it."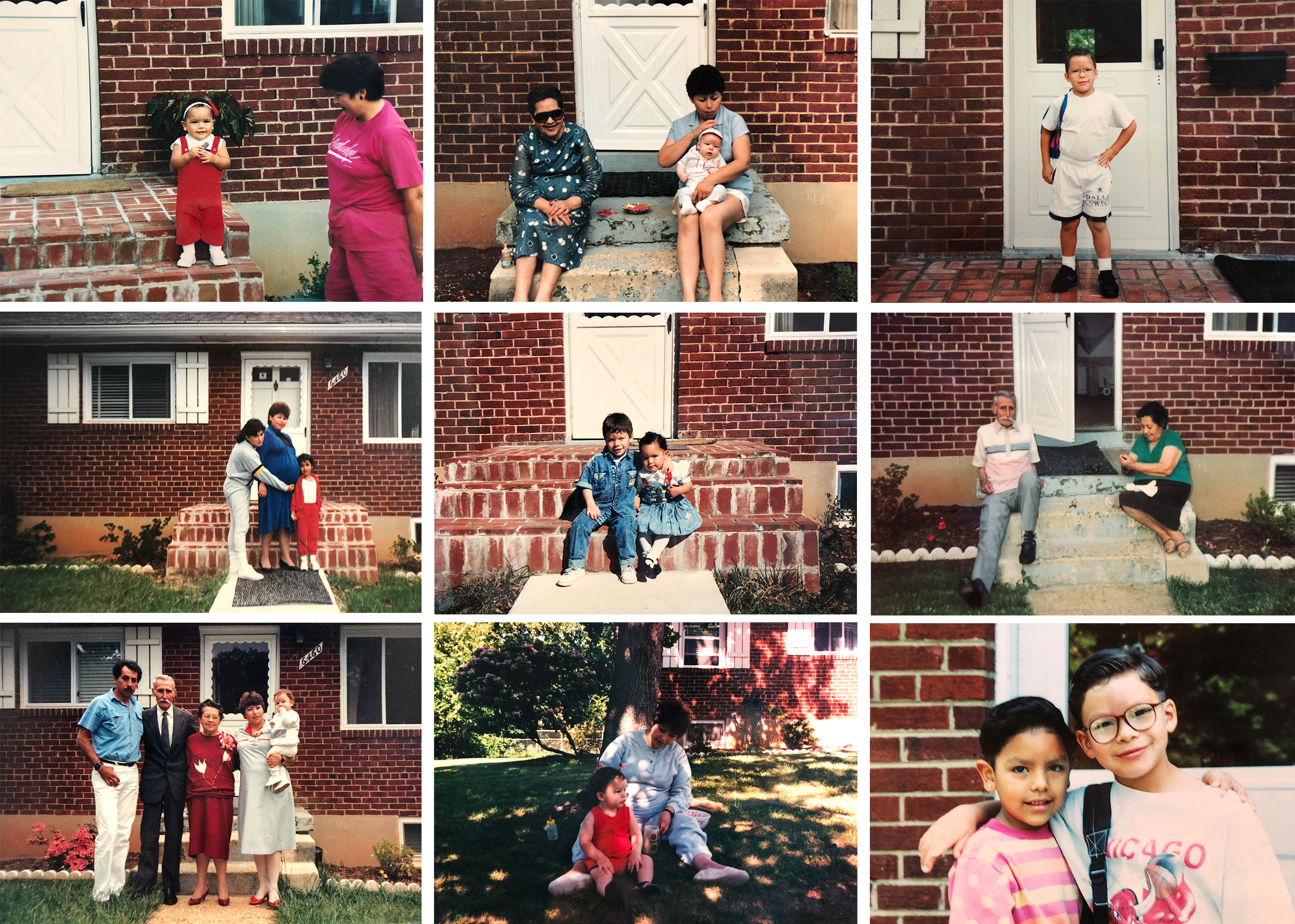 "I chose this space because we finally finished a major renovation of my mom's house/my childhood home," she said. "This wall needed some serious love since it's in the middle of the house and completely bare."
A freshly renovated home—the comfortably familiar made new—can benefit from immediate personal touches.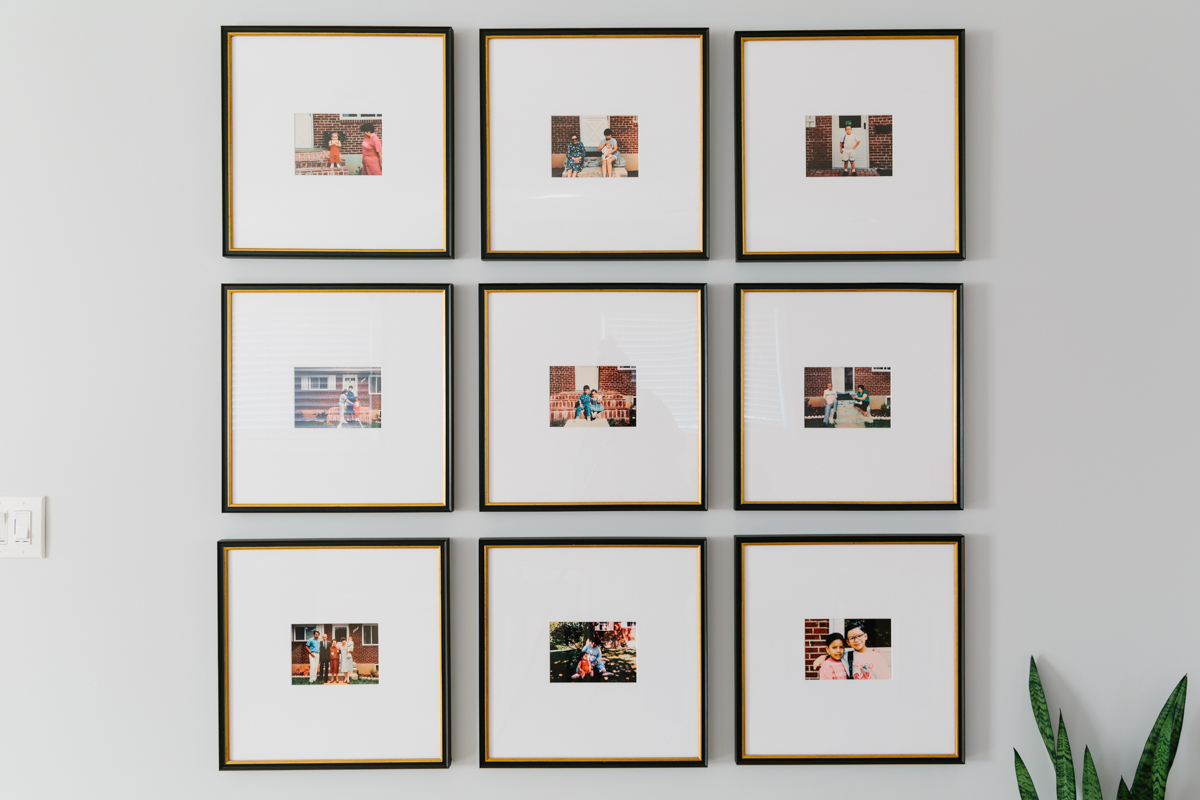 In this case, Veronica's gallery wall payed homage to the house's history, years of memories made. "I knew I wanted to use old family photos since we have so many and they weren't being displayed enough!" she said. "I went digging through a big box of them and found that there were a ton taken on the front steps of that same house through the years. I took photos of the originals on my iPhone and uploaded the digital files to Framebridge."
"I loved having a unifying theme and looking back on what the front of the house used to look like vs. what it looks like now. It's the history of the house through old family photos."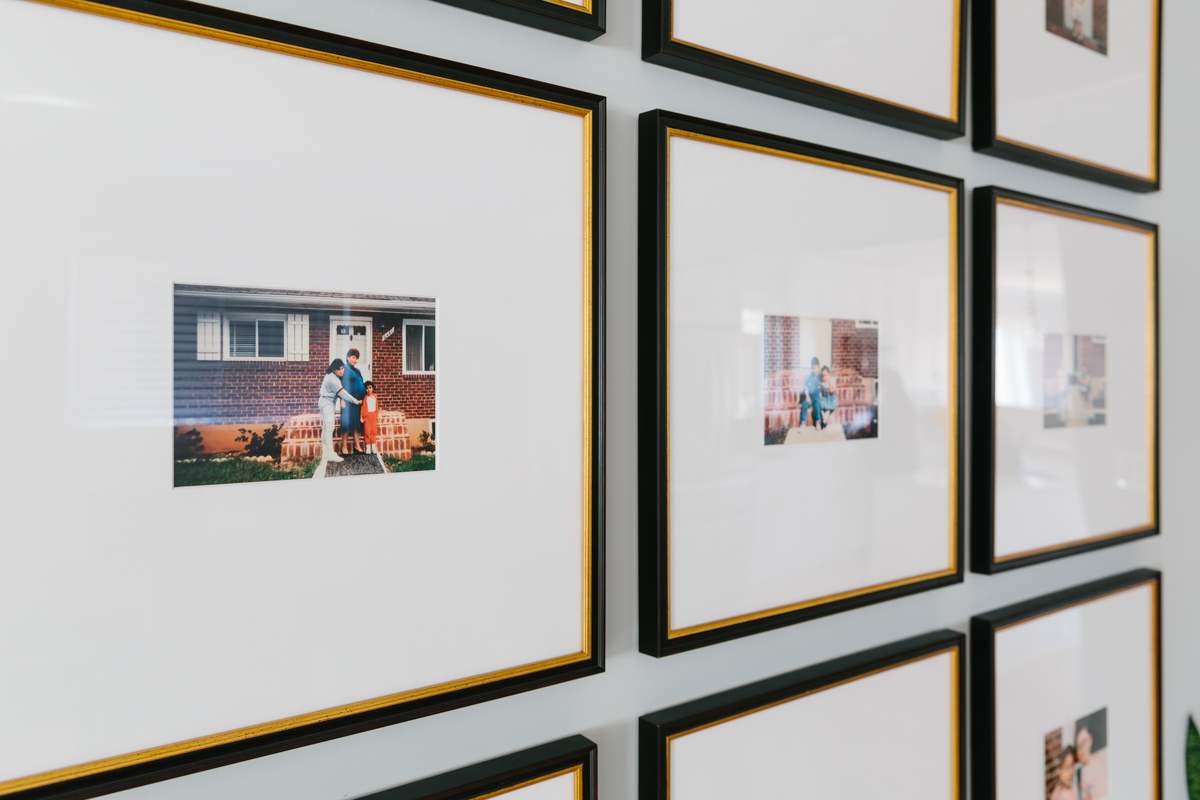 The Half Wall Grid is perfectly sized for city dwellers who want a dramatic, high-impact gallery wall that opens up their space. Veronica chose the black color option, in our Providence frame, because she already knew her mom liked it. "I also felt that it helped ground the space since everything else is pretty light and neutral," she added. "The black frames helped make a statement and draw focus to that wall."
Framebridge gallery walls come with a life-size hanging guide to ensure the perfect hang the first time. Veronica could hammer nails in the fresh new wall without hesitation. "It took about 10 minutes total to measure the size of the wall, determine the center of the wall, hang the guide, and then nail the nails in," Veronica said. "Hanging them all up after tearing down the hanging guide was the best part!"
You Might Also Like...