School's In (Forever)
A slight crispness on the breeze, big yellow buses trundling down the road, new backpacks and freshly sharpened pencils - it's that time of year. Here at Framebridge, we love learning and still feel twinges of nostalgia when school starts up again. Over the years, some school traditions remain stubbornly the same. Cue the back-to-school photos parents have forced, bribed, and cajoled their children to pose for since the beginning of family photography.

We looked back on our own (bad) photos and can attest that back-to-school photos have at least become more stylish since our glory days. Kick back, show off your snaggletooth smile, and join us on a bus ride down memory lane.
Susan, CEO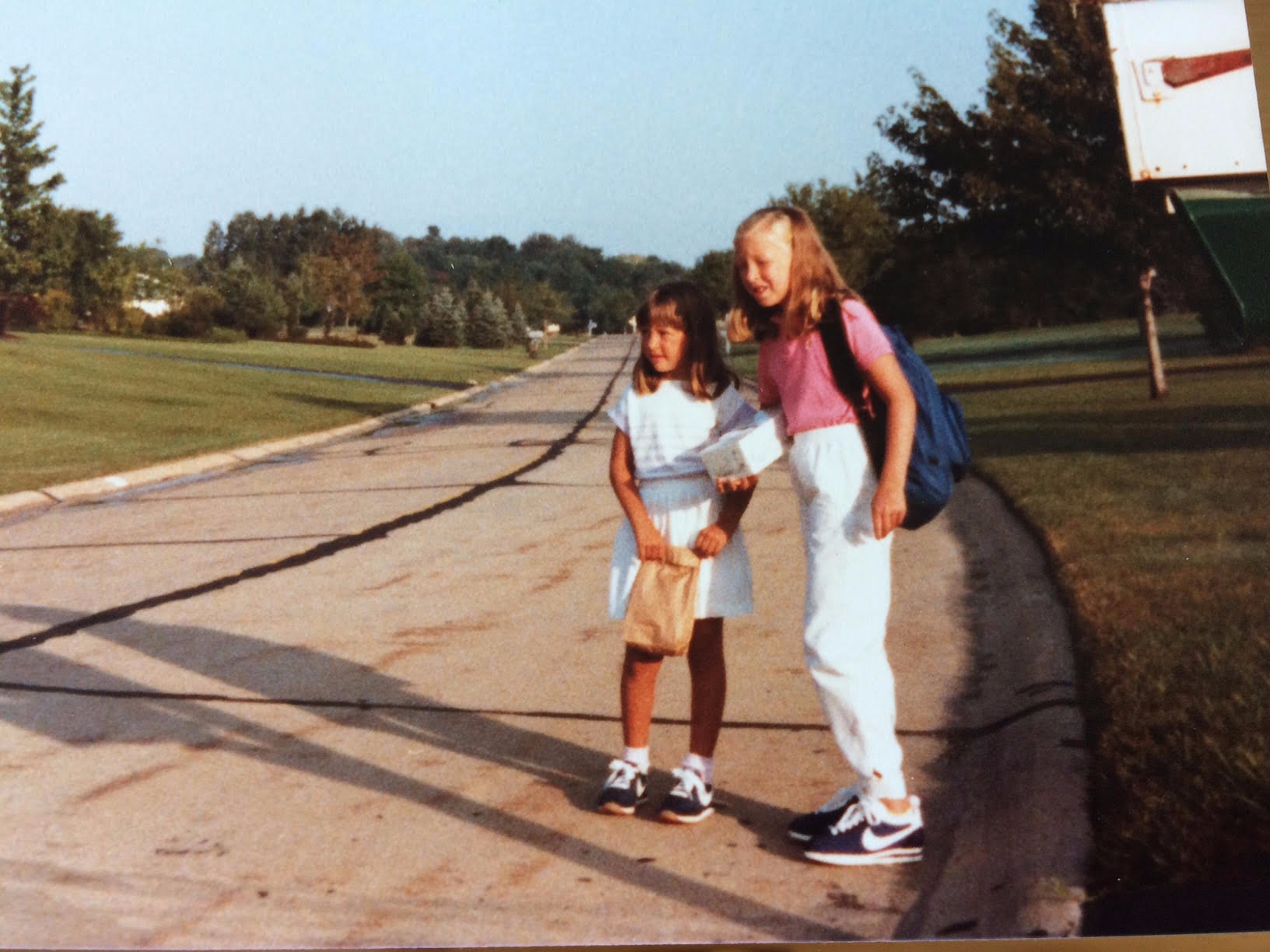 "I remember that these new kicks warded off first day jitters. I sent my kids to their first day of school in neat, ironed clothes, but very cool kicks. Hilarious, it's clearly a family tradition. My family made a huge deal of back-to-school. Unclear if that made it more nerve-wracking, but we definitely knew it was important!"
Tessa, Creative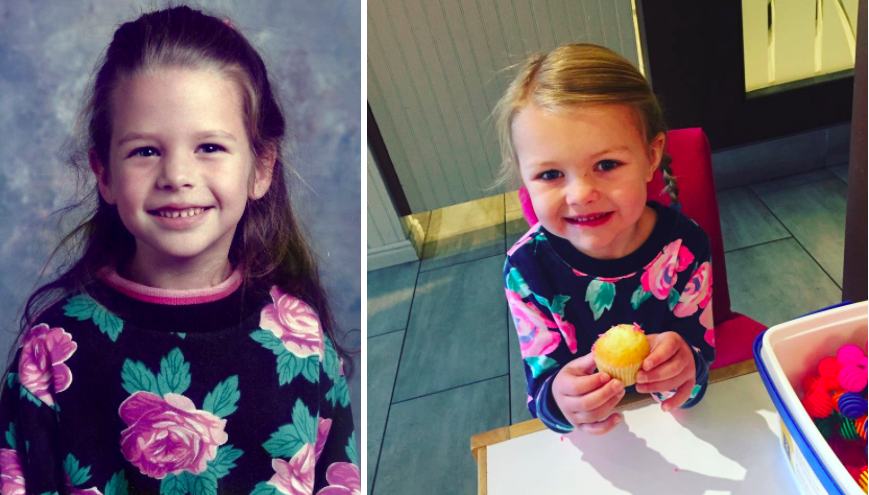 "This sweatshirt may look like a hand-me-down, but in fashion what comes around goes around. Unbelievably proud to know my niece-in-law and I share an affinity for impeccable First Day style. Thanks, Facebook!"
Julia, Product

"In third grade we had to start wearing blazers with our dress uniform, oy vey. So this was probably day one with a blazer. I also remember being terrified of my teacher that year, but then I loved her."
Leigh, Partnerships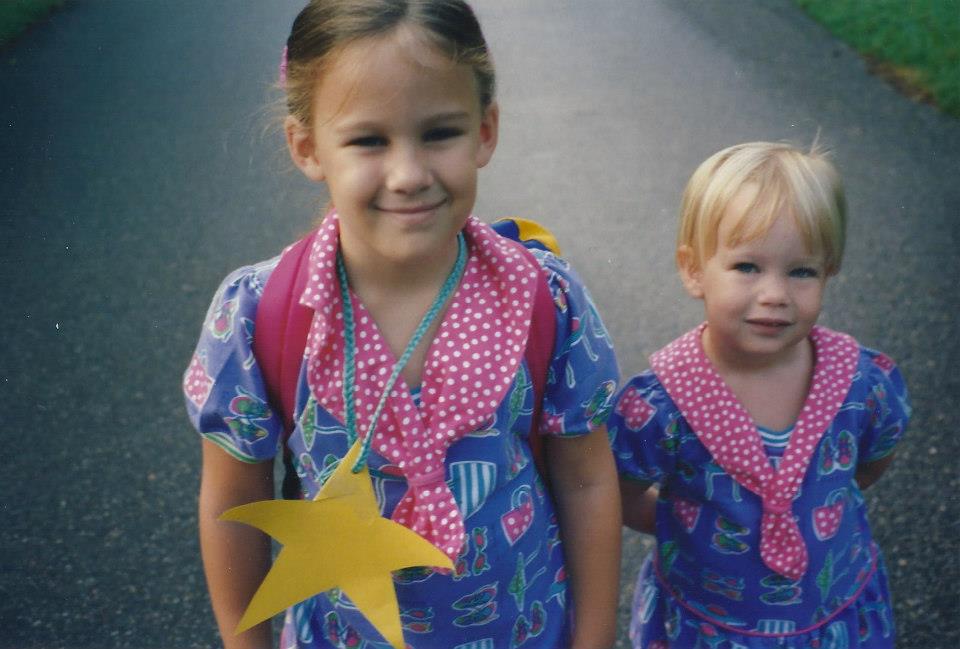 "Don't be fooled by my sister's sweet smile. She had probably just punched me seconds before."
Matt, Marketing
"No better time to rock a flannel and a butt cut than 1995."
Laura, Marketing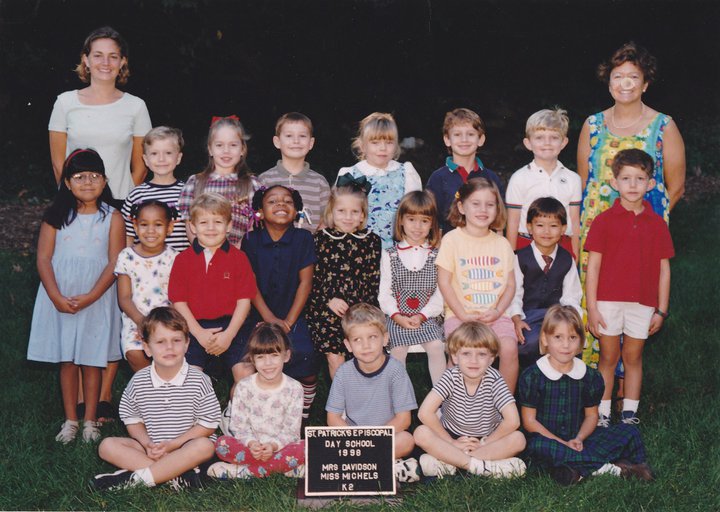 "Every year, no matter how long I've been out of school, I still think about how excited I was each first day of school to put on my favorite bow." (Laura is sporting the bow and the ruffled peter pan collar.)
Caroline, Content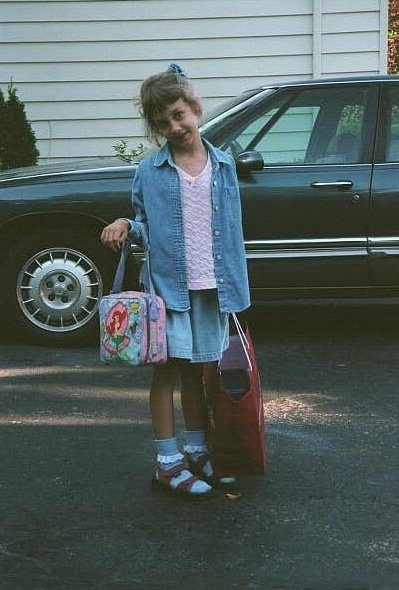 "I would still wear most of this if I'm being honest."
Joshua, Customer Experience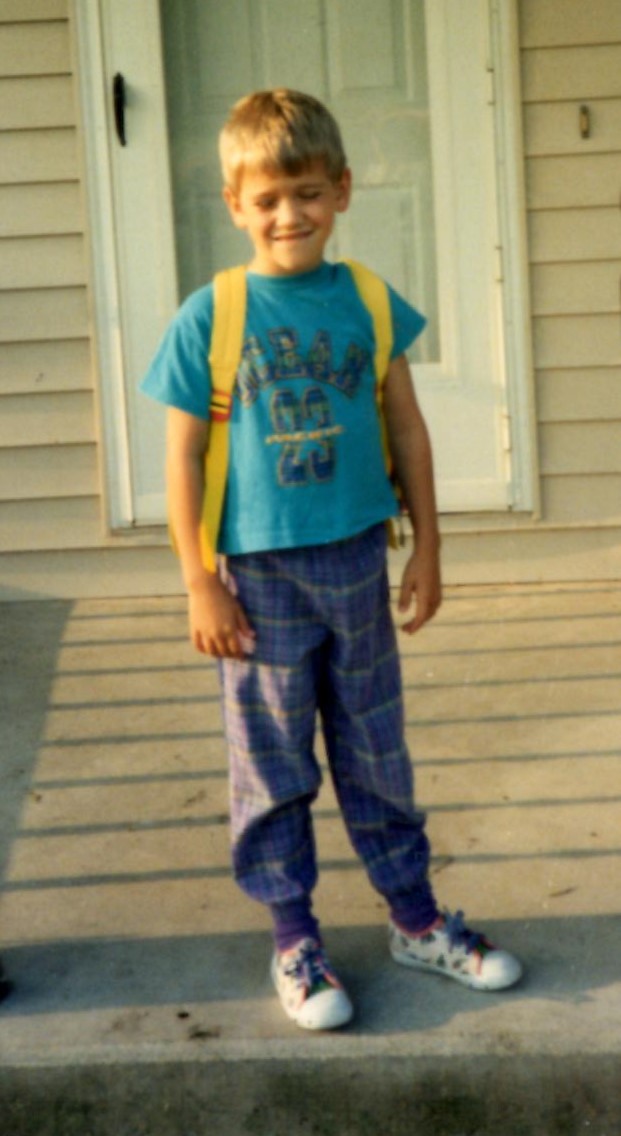 "All I can say, is that I refused to wear jeans. Most days I was in sweatpants and a Cosby sweater, so this was actually a good day."
---
Framebridge: custom framing for denim, plaid, ruffles and lace