A photo of our (first) child at the beach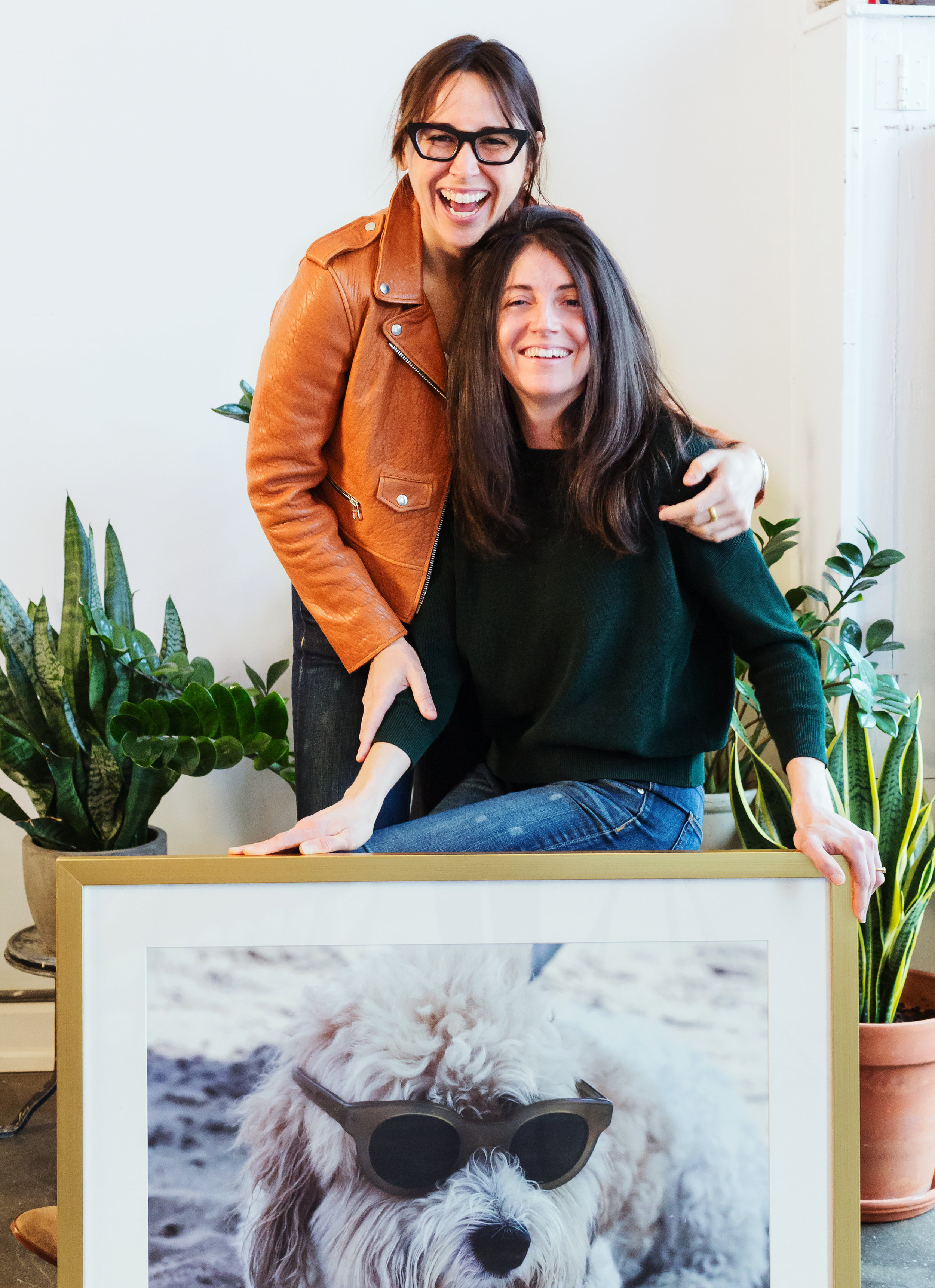 "I was living in California when I found him. I was scrolling on the net and stumbled across James, who at the time was named Max. I called Sheila--which is so weird because we hadn't been talking about getting a dog. I was like, 'I've totally fallen in love with this dog. You gotta see him. His name is Max. Here's the site.' Sheila checked him out and was like, 'He's pretty amazing.'
I drove three hours north of San Francisco to Chico, California. Next thing you know, he was ours!
I had to hold on to him for a few days before I could bring him home for Christmas. Sheila met us at the airport and kinda freaked out. Once you get a dog together it's on. I mean, I'm not gonna leave you, because I'm not gonna leave the dog! Laughing.
We really love that he brought us together as a family. We're trying to bring a new life into our family, so it feels right to honor our first baby."
--Sarah Gordon with Sheila Fain, dog lovers and Co-Owners of Gordy's Pickle Jar