Salt & Sundry's Five Styling Tips You Need to Know
You know those stores that you just want to live in? The kind that have a collection so perfectly curated, so thoughtfully crafted, there is no way to leave without buying something special because everything is just. so. pretty. Salt & Sundry is one of those stores. And we're excited to share our chat with owner and founder Amanda McClements. She's sharing how she built her business, her styling philosophy, and how exactly to build a perfectly appointed bar... Salt & Sundry style.
---


[caption id="" align="alignnone" width="1080.0"]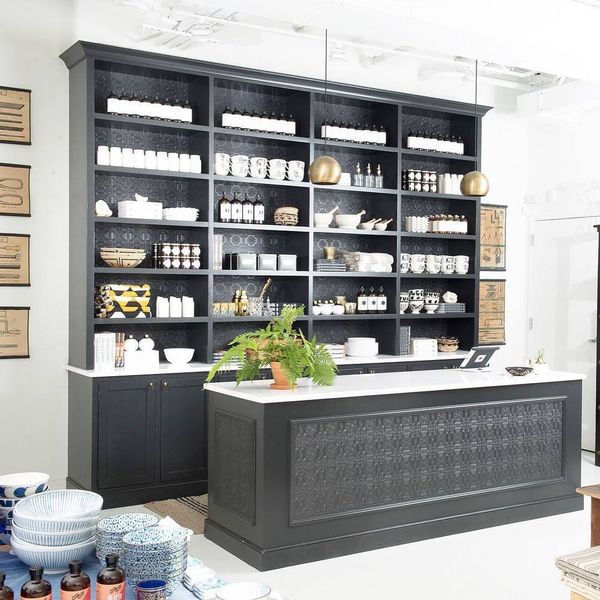 @saltandsundry[/caption]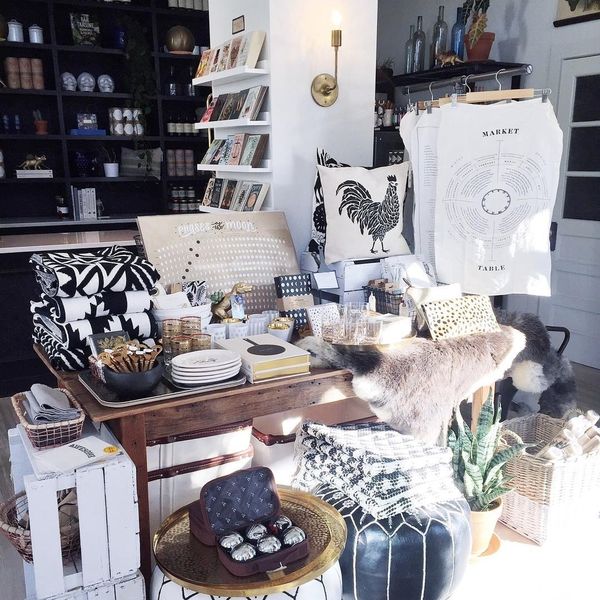 Let's talk shop.
First things first, tell us about Salt & Sundry. How did it start? How has it evolved since then? At Salt & Sundry, our focus is goods for good living -- beautiful, well-made items that combine form and function. I had a shop in my mind that brought together all of my favorite things, and I wanted to encourage people to open their homes and entertain and not be intimidated by design. We're constantly on the hunt for great new finds so we're always evolving!
Tell us more about you! Where do you find inspiration? Travel is my No. 1 source of inspiration. Getting out of familiar spaces and into a new environment always gets my wheels turning.
What are some of you favorite Instagram accounts? I love @acreativedc, @justinablakeney, @amberinteriors, @swallowanddamsons, I could go on. I spend too much time falling down the Instagram rabbit hole.
Now let's talk styling. And booze.
Amanda invited us over for some styling tips - and a cocktail. And we figured that while we had a styling expert by our site we might as well get specific! Five tips on how to expertly style your bar at home, and a drink recipe, below.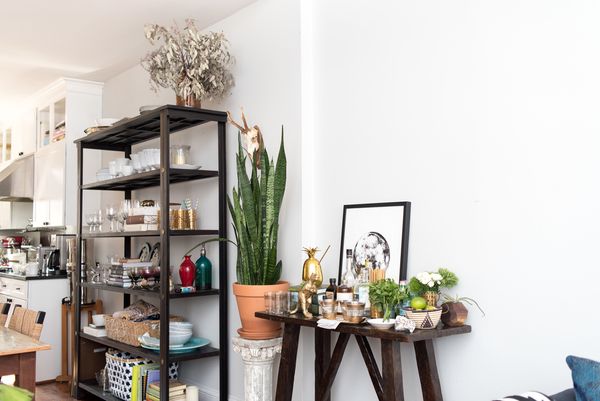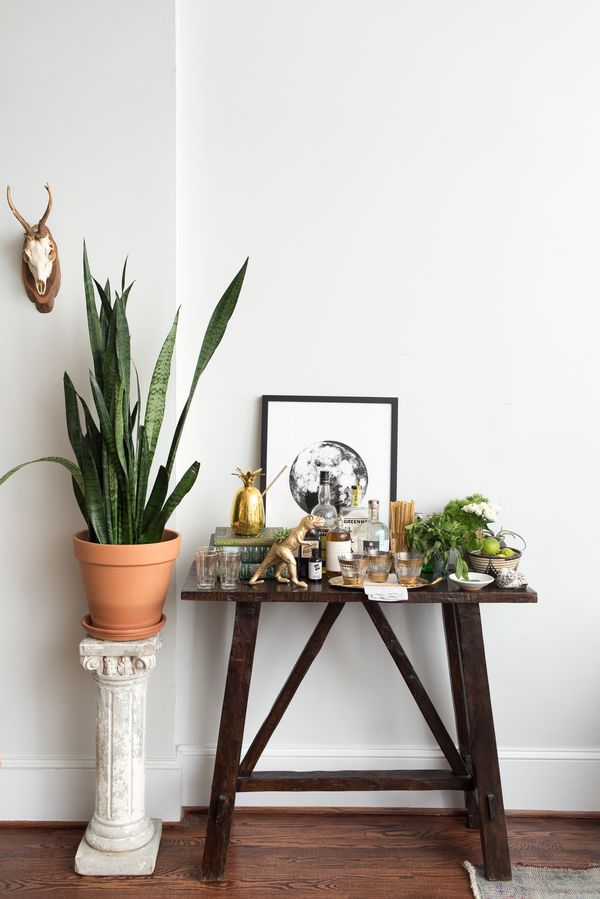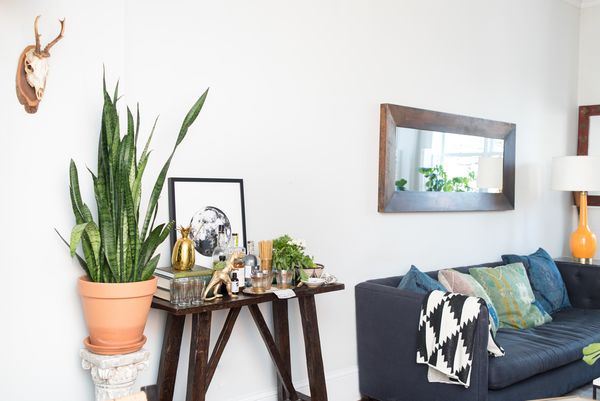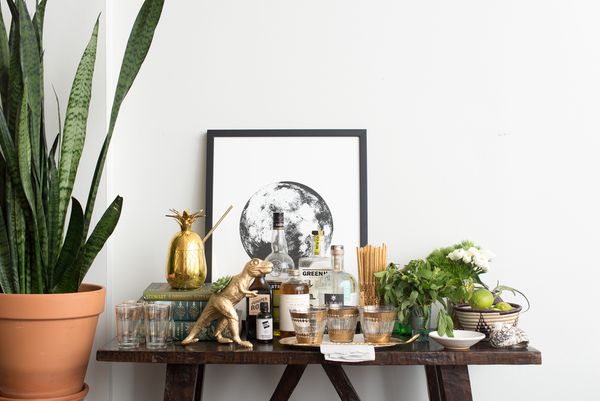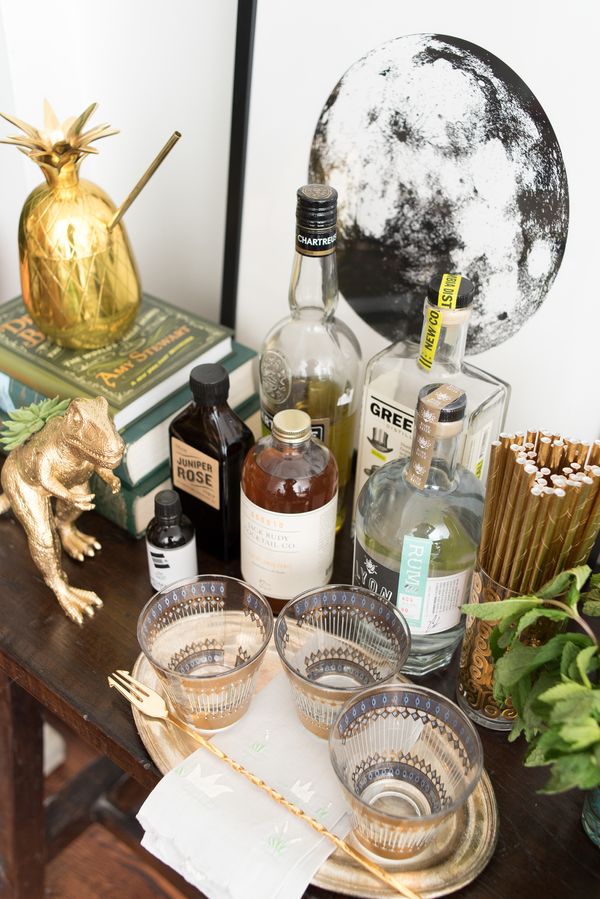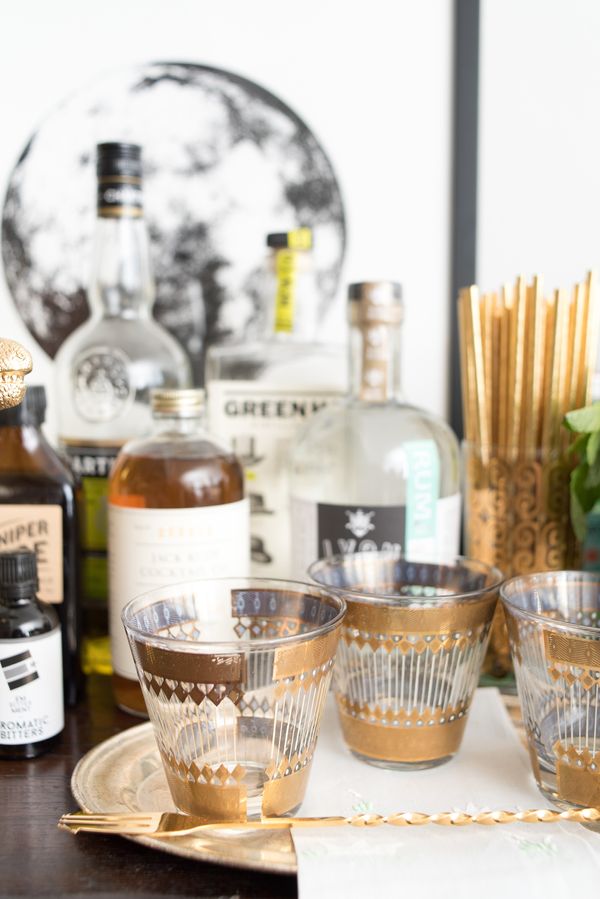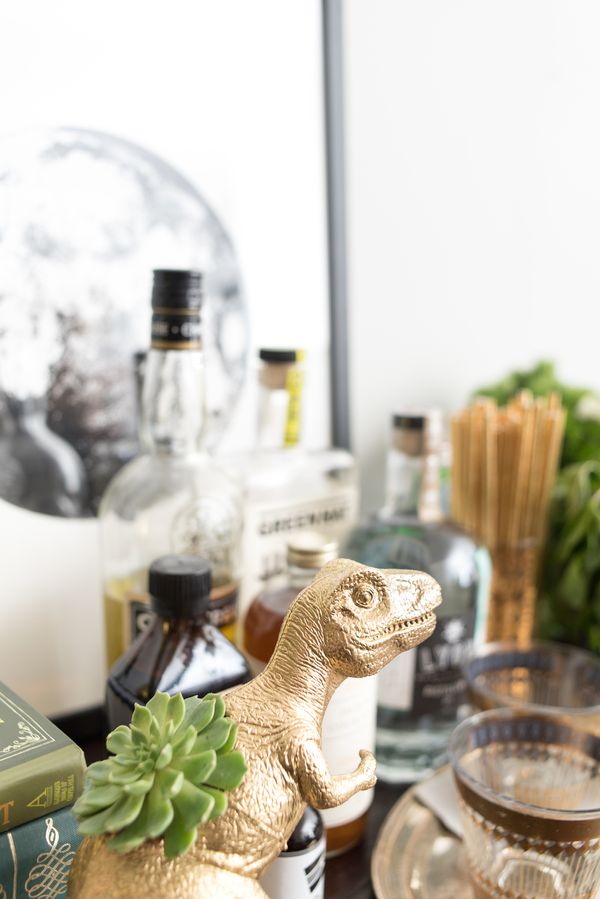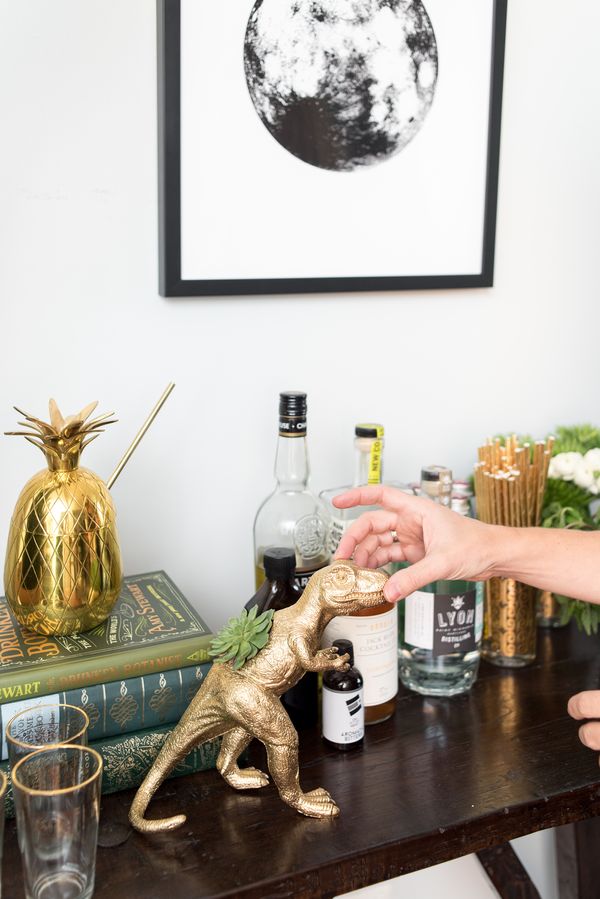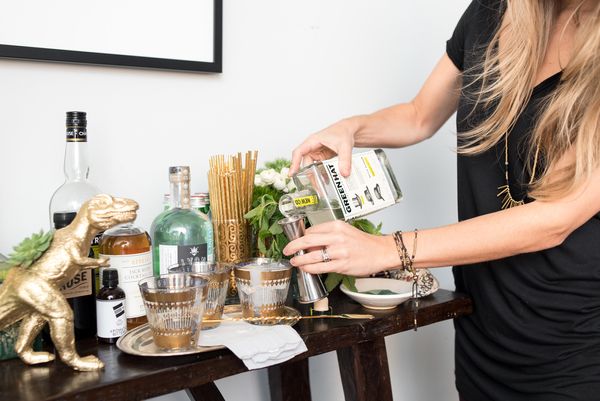 1. What do you think about when styling a space? Any styling rules you live by? Maybe this is cliche but I think the only rule is there are no rules! If you surround yourself with items that speak to you, the look will be cohesive because it represents you.
"I could stare at a full moon for hours (if I could stay awake) so this simple Moon print by Hello Alex Design brings the moon inside."
2. We love all of the unexpected accents you added to this area. How do you make things looks complete but not overdone? I tend to be a bit maximalist when it comes to decorating, but I think you can layer on lots of elements without them feeling contrived if, again, they resonate with you.
3. And now, bar specific styling! What booze should always be on hand? My bar basics are gin, bourbon, vermouth and plenty of Champagne. Beyond that, pick a cocktail recipe or two that you love every season, then stock up on any special ingredients you need. When friends pop in, you have a go-to drink to whip up without googling recipes or staring blankly at your liquor bottles.


[caption id="" align="alignnone" width="2021.0"]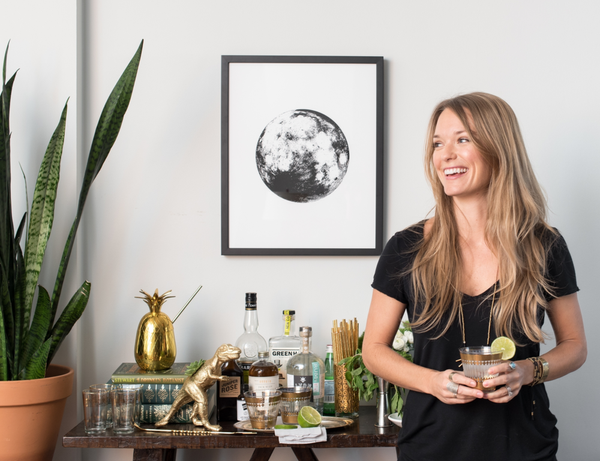 Moon print by Hello Alex Design in Mercer Slim[/caption]



4. You have so many gorgeous glasses and barware accents in the shop. What barware should we always have on hand? For barware, I love collecting vintage cocktail coupes and Moroccan tea glasses. Get a good shaker and a mixing glass, and remember the basic guideline that cocktails with citrus are shaken while cocktails that are all spirits are stirred.
"Liquor bottles boast some of the best graphic design around, so show them off."
5. What's the best way to incorporate color and pattern into this part of your home? Liquor bottles boast some of the best graphic design around so show them off. Work off the colors in the labels and pick up cocktail napkins and paper straws that compliment them. Keep your most used tools displayed, both for practicality and design.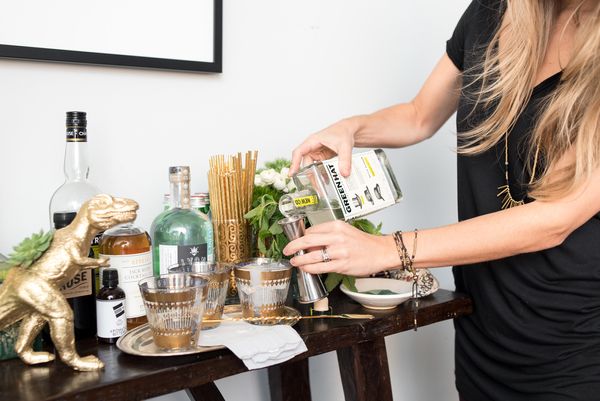 Go to cocktail? Right now for Spring I'm making a spin on a Jack Rose. I sub gin for applejack and lemon for the lime. It's super easy to remember:
1.5 ounces of gin (I use Green Hat gin)
.5 ounce of grenadine (I use True Syrups grenadine)
.5 ounce of lemon juice
Shake with ice, strain into a pretty coupe and enjoy!
---
Cheers to that! What's your bar styling philosophy? Share with us on Instagram. And be sure to follow @saltandsundry for a daily dose of decor and design inspo.