Remembering Toast, the "World's Only Dog Supermodel"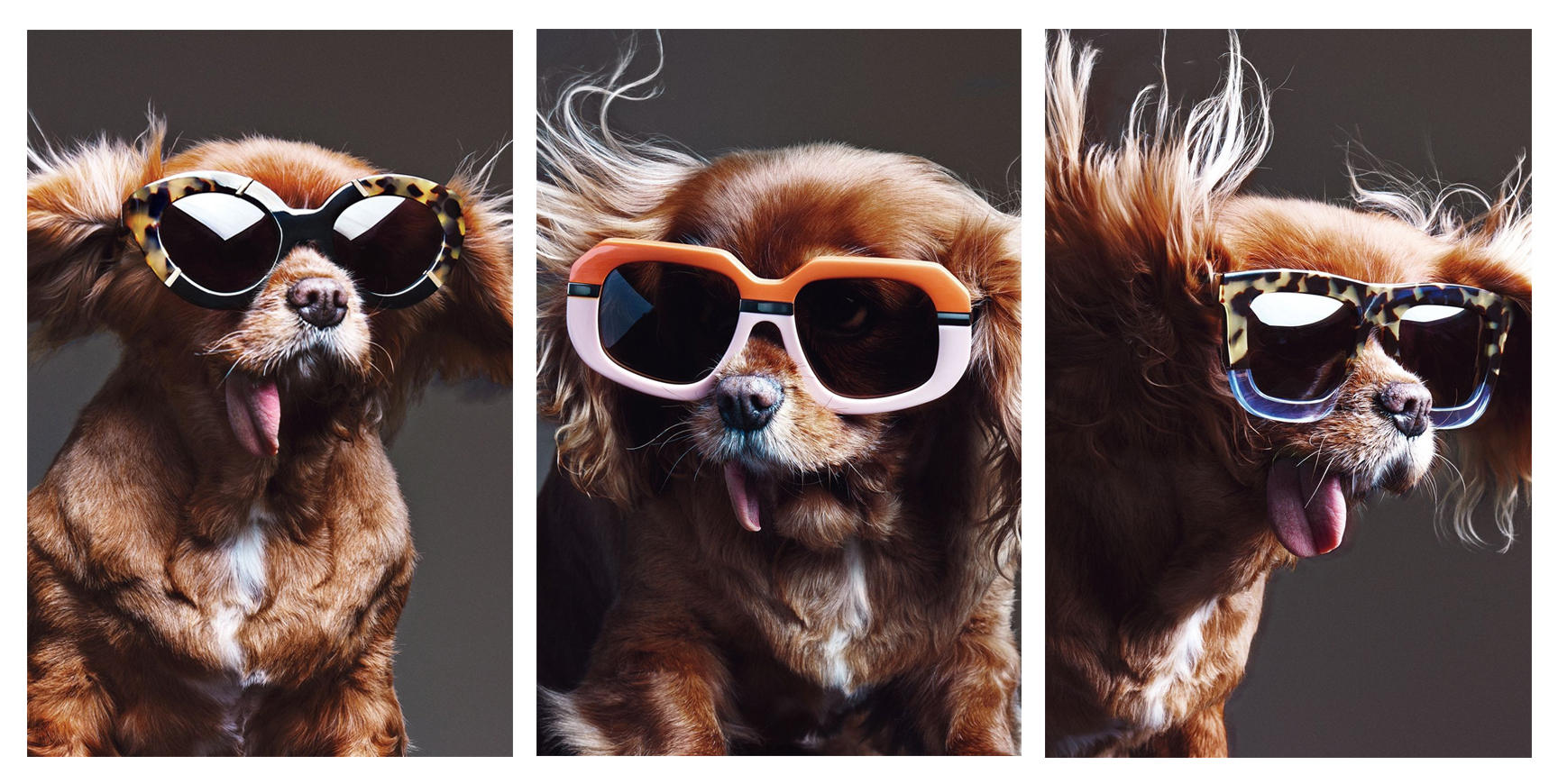 Lolling tongue and fluffy ears. Name a more iconic duo.
Meet Toast, the internet's favorite dog.
Toast Meets World was an Instagram celebrity and puppy mill rescue known for dressing up in silly costumes and looking really stinking cute. Though Toast passed away last month, she's remembered by her human/best friend Katie Sturino (and her 378k Instagram followers). Love takes many forms, and Katie certainly wasn't expecting to fall for this toothless little pup.
Together, Toast and Katie raised awareness of the rampant animal abuse in puppy mills, which still supply most dogs found in pet stores. We sat down with Katie to talk about her favorite memories of Toast and how she hopes Toast's legacy will live on.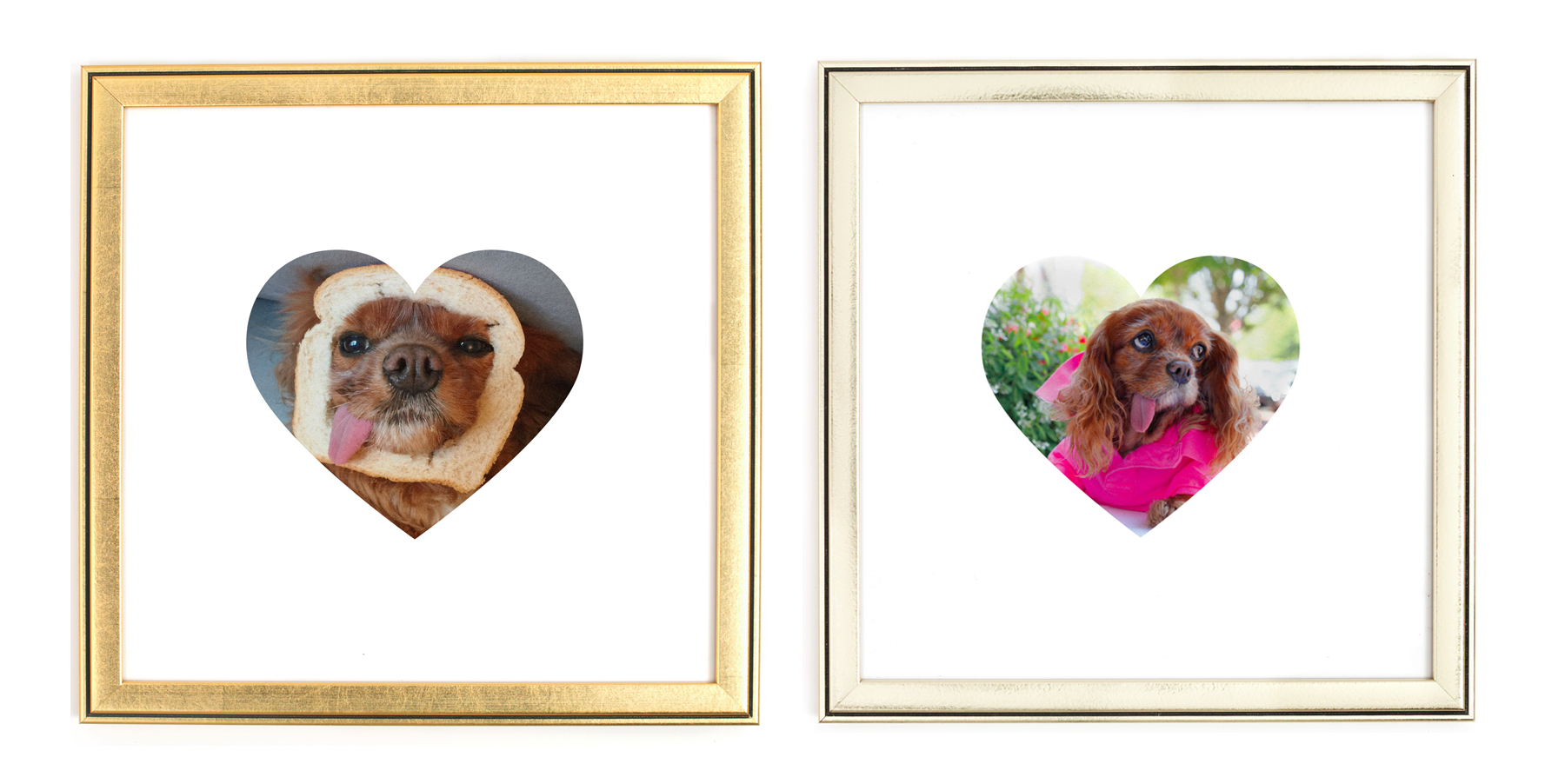 What did you think of Toast the first time you saw her? She was so happy and jumping up to get on anyone's lap that would take her.
When did you know you loved Toast? It wasn't instant love. When we first got her, her mouth was full of rotten teeth due to her treatment at the puppy mill. Her breath was terrible and her coat was a mess, but her heart was so happy. After she had [recovered and] gone through her physical transformation, it was like she suddenly appeared to me. Like the smart girl who takes her glasses off in an 80s movie and is suddenly hot. That is how it was for me and Toast!

"There really isn't another dog out there like her.
She was my friend, at times my boss,
and def the best snuggle buddy I've ever had."
How did you know that Toast would have such a wide appeal online? Every single person who met her was obsessed. Not just her tongue but her snuggle capabilities, snoring, and overall charm captured everyone. She melted hearts.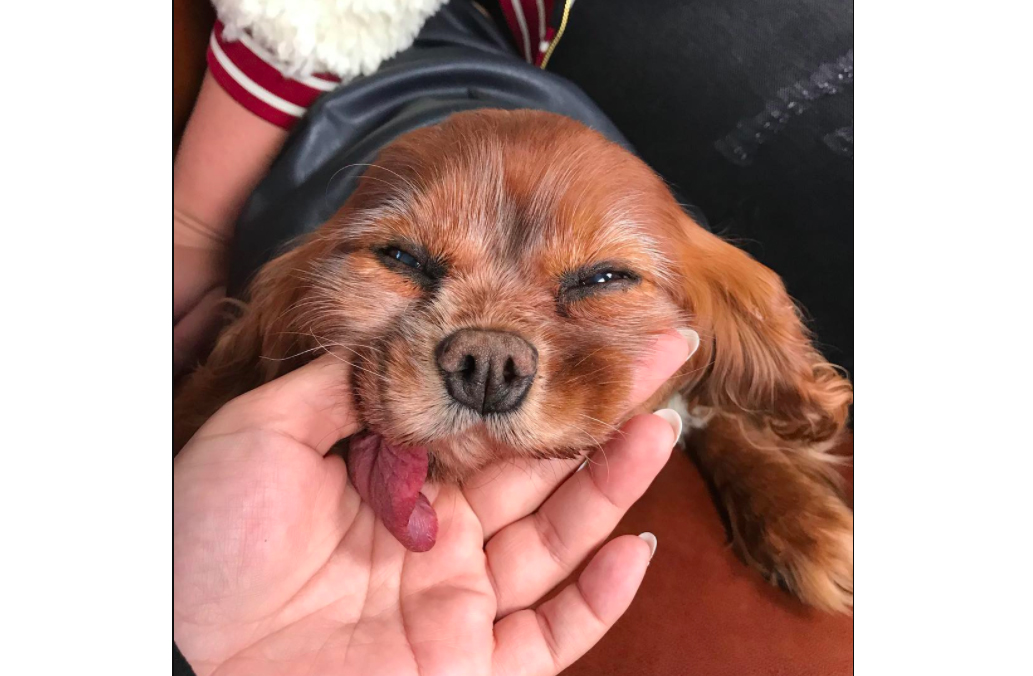 What will you miss most about her? The way she was so psychotic for food. If you were eating on the couch, she would stand on two legs and her eyes would bulge out. She looked insane. It always made me laugh. Obviously it always made me throw her a bit of whatever I was eating too.

I also miss the way she always ran from the elevator to the apartment door despite not wanting to walk for more than a few steps while we were out on the walk. I miss traveling with her. After a 7 hour flight I'd rush her out of the airport to pee only to have her look at me in her bag like, "Hey, why did you wake me up?"
How do you hope she will be remembered? As a champion for puppy mill awareness and as the world's only dog supermodel. I mean have you seen her Karen Walker campaign? Couldn't look that good if I tried...
---
Framebridge: For puppy loves.