Finding Prints Charming
Here at the Framebridge office, we love books. And we love kids. So our recent partnership with Penguin to bring beloved children's books to life in the form of limited edition framed prints was a big hit in the office. Parents and single twenty-somethings alike had instant favorites among the 12 prints.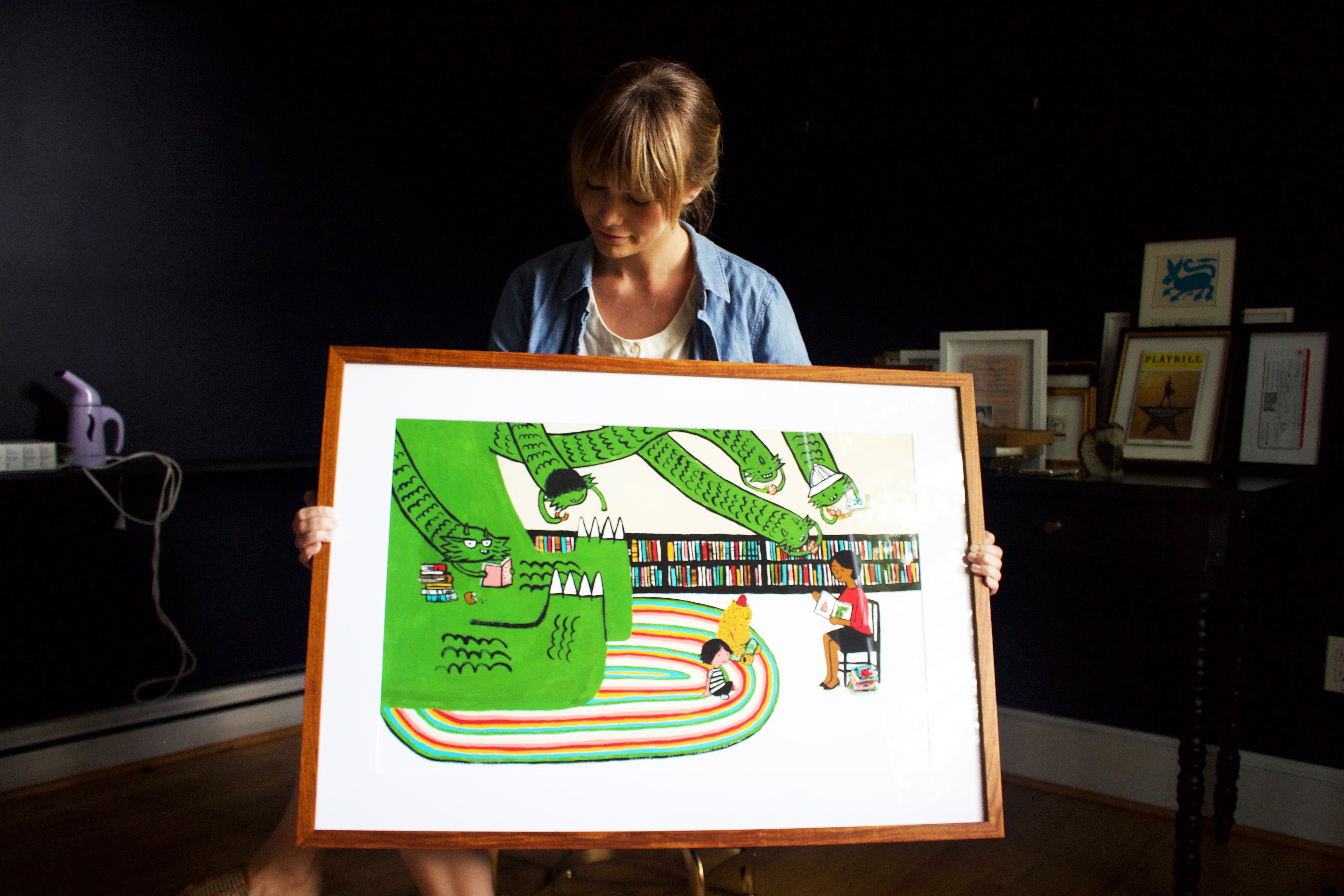 "The Not So Quiet Library" by Zachariah OHora

Leigh's brother recently had a baby, making Leigh a brand new godmother to her nephew Miles. Her first present for her godson? "The Not So Quiet Library" for a not so quiet nursery. "He loved the dinosaur in this book," Leigh said. "He couldn't get enough of it. It was our first classic moment together, me reading to this little human. It was really special for me. He might not remember it, but I will. And that's worth the world to me."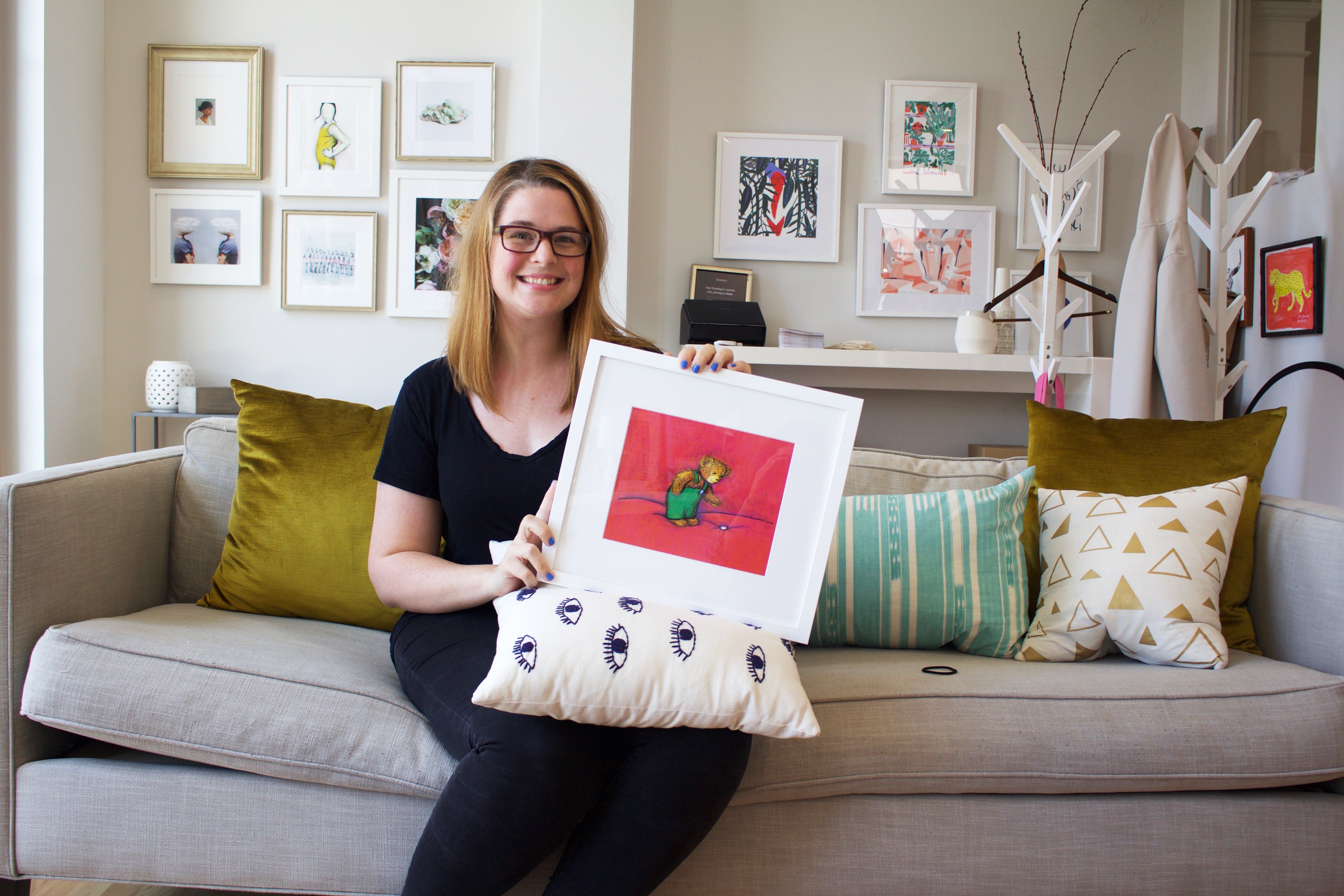 "Corduroy" by Don Freeman
Tessa grew up listening to her mom read "Corduroy" aloud at bedtime. "He was one my favorites when I was little," Tessa reminisced. "I loved his overalls, and I loved his missing button." Obsessed with the story, Tessa would tear around the house sewing buttons on anything she could. While the button enthusiasm has passed, Tessa maintains a soft spot for America's most lovable bear. "I love this story now, loved it then," Tessa said. "It's a good one."
"Dragons Love Tacos" by Adam Rubin, illustrated by Daniel Salmieri

Matt reads "Dragons Love Tacos" to his kids at least once a week. "It's a really fun and creative book," Matt said. "It pushes boundaries of what a kids' book can be." From the first page, "Dragons Love Tacos" breaks the fourth wall with a casual, "Hey Kid." Later in story, the dragons mistakenly eat some spicy salsa - leading them to breathe fire. At that part, Matt's sons (ages 3 and 5) run around the house pretending to be dragons and breathing fire. "It's a lot of aaahhhhh! It gets them all riled up which can be counterproductive. But they love it."
---
Framebridge: custom framing for children of all ages