Outside Classroom
Hannah seemed upset. During a reading assignment, she was a bit detached, she wouldn't talk to her friends or to her teacher, Katie. Normally, Katie would know how to proceed—a reassuring pat on the back, some individual attention. But this was a Zoom class. In the context of social distancing, the everyday challenges of teaching and just being a kid are that much harder.

But Katie sprang into action. She texted Hannah's mom to see if she knew what was going on. Hannah's mom said, "We talked to her and [Hannah] said she's sad and doesn't know why," understandable for a kid going through so much transition.

"She has great parents who would be capable of helping her through that, but, it takes a village to raise a child, and having her teacher there as well was really important for Hannah." With the parents' blessing, Katie headed over.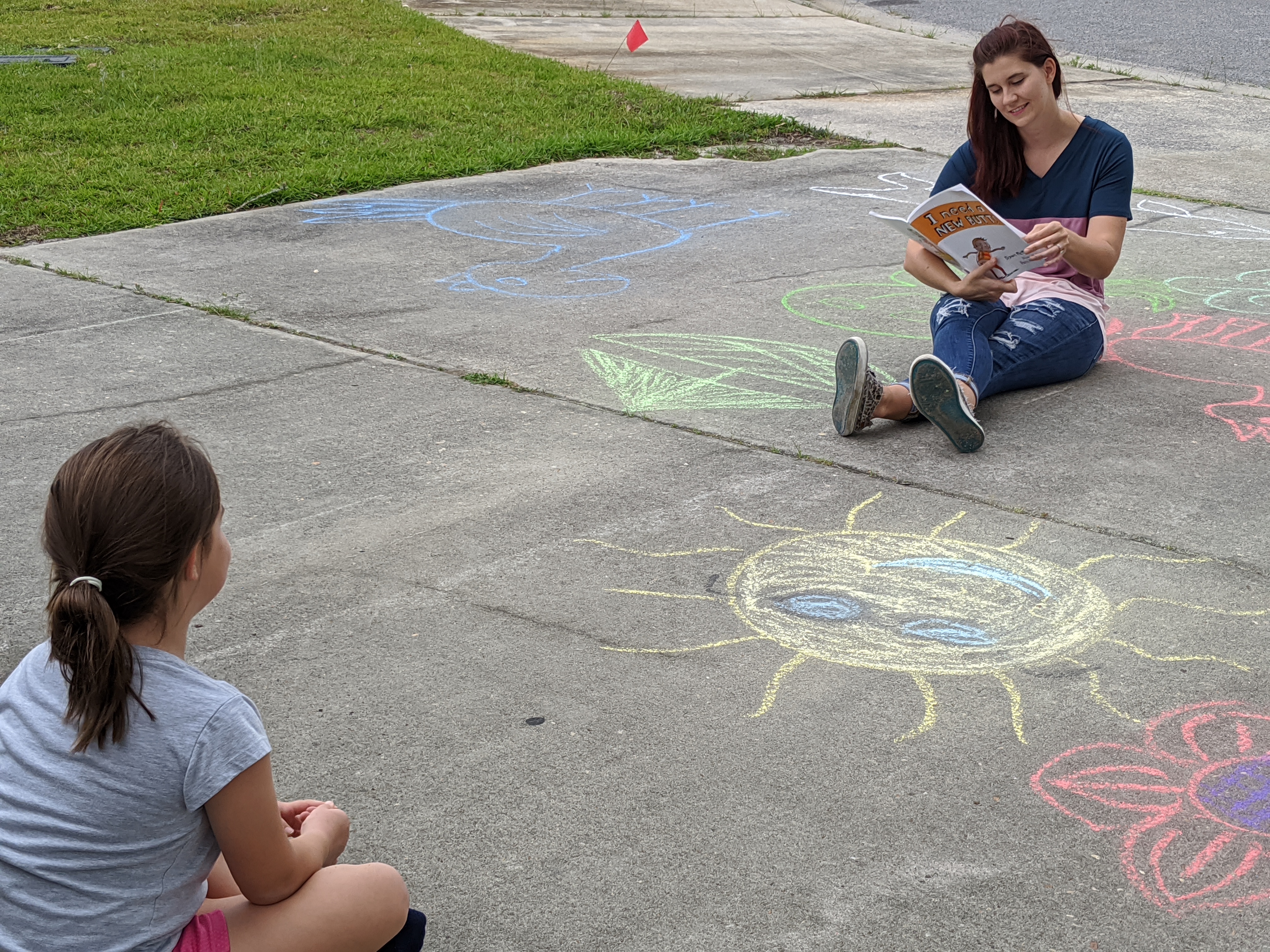 But she had to be mindful of distance. "It was super emotional for me as well, because I couldn't run up and hug her and tell her everything was going to be fine." Hannah was definitely surprised, and a little reserved. But after Katie started reading to her in the driveway, Hannah started to open up and talk about how she was feeling and what was going on.

Unbeknownst to Katie or Hannah, Hannah's mom, who was so touched by Katie's kindness, snapped a photo of the driveway tutorial and posted it to Facebook.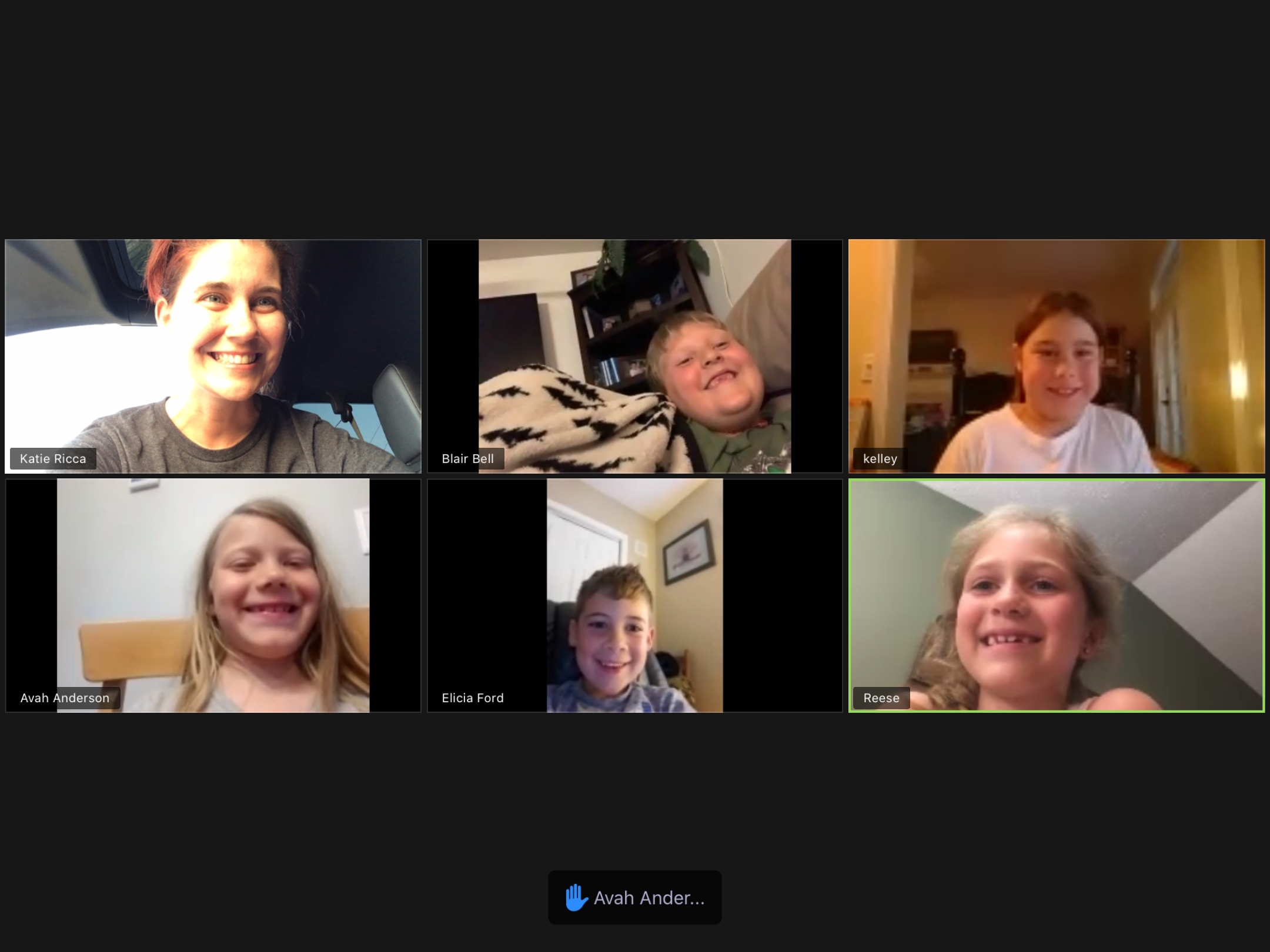 Katie has wanted to be a teacher since kindergarten. Even then, she thought: "I want to help other kids and make a difference in their lives."

For her, the best part of teaching is seeing a student understand something. "High Expectations, High Achievement" is the motto of North Bay Haven Charter Academy in Panama City, Florida. Her first grade class lived up to it.

They were extremely social. Each morning would begin as the class greeter welcomed every student with a high five. They took share-time seriously, and were interested in each other's lives. They became a family. All in all, the class spent 145 days together, so it's understandable why it was so hard for it to stop abruptly...
Katie is so grateful for the technology that allows education to continue, but at the same time recognizes access to computers and the internet is uneven across the board. She has mailed postcards, work, and any other possible resources to fill the gaps.
Katie didn't do this to go viral on the internet, she did it to help Hannah. If there's one thing she'd like people who see this story to know, "Teachers are still here, we're still working hard, and parents, you don't have to do this alone, we're in this together."

As for Hannah, things are looking up, though like any first grader would be, she's still excited for summer.