5 Artists With Prints Perfect for Mother's Day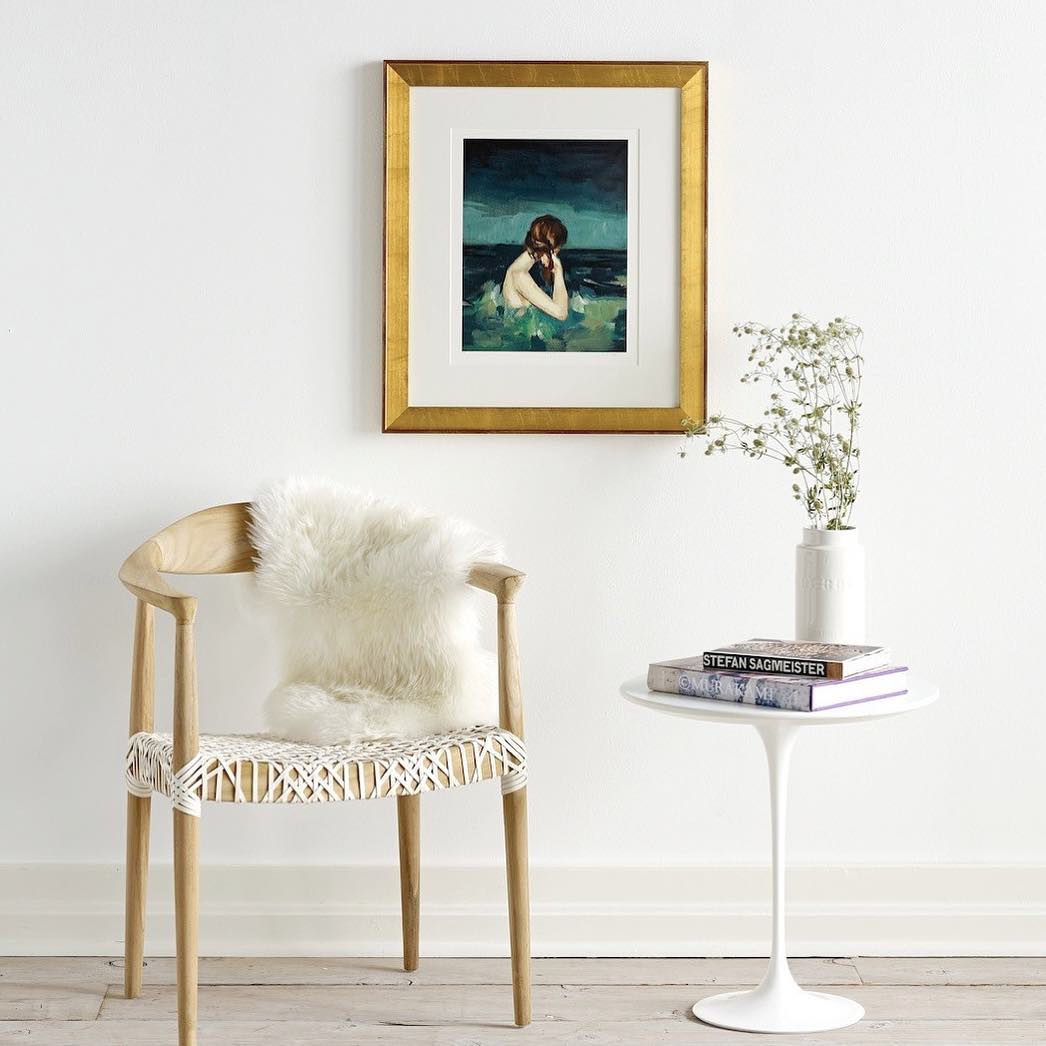 We get it. Shopping for mom (not to mention your mother-in-law) can be stressful. You want to get her something thoughtful, beautiful, and classy. Something she'll proudly show her friends. Something that your siblings have never even thought of. In other words, something extraordinary.
Enter a truly one-of-a-kind gift, handcrafted just for her: custom framed art prints from talented artists she's sure to love. As gifts go, it's that magical combination of culturally savvy, sophisticated, and demonstrative of just how well you know her. Without further ado, here are some of our favorite art prints for the women in your life along with some frame suggestions from our expert designers. (If ordering a physical print or original art piece, remember to order sooner rather than later! Place your mail-in Framebridge order by April 22 for guaranteed delivery by Mother's Day.)
A Minnesota-based artist and surface designer, Kelly Ventura creates richly pigmented paintings by layering watercolors. Her intricate floral designs are moody and offbeat, perfect for playful and artsy moms alike. Starting at $26, these prints are are affordable showstoppers, though we recommend sizing up for an art piece that will set the tone of a whole room. These will look equally good in her home office above a desk or above a couch.
For these deep, moody pieces we recommend a silver frame. Because Kelly Ventura's art is both bold and delicate, you can choose either a wide or slim frame profile. In general, save wider profile frames for larger prints. The silver frames below range in tone from warm champagne silver to a cool, true silver.
Emily Jeffords is an abstract impressionistic painter working with everything from oils to watercolors to mixed media. Her sweeping landscapes range from tranquil to uneasy, gentle meadows meeting clouds clustered on the horizon. These prints are ideal for sunrooms, reading nooks, and anywhere else that needs a dose of nature.

For cool toned pieces, we recommend a silver frame like Newport or Ventura. For warmer pieces, our Richmond frame's antiqued gold finish is a classic and sophisticated option. We also love pairing sleek unfinished wood frames with prints like these. Try Ash (Gallery) for a gorgeous natural look.
Lauren Marttila is a photographer based in Nantucket. Her coastal images capture a sense of awe and fun and chronicle the many moods of the sea, from tranquil to stormy. These prints are best enjoyed in a large size, hung prominently above a couch or dining room table. They're perfect for moms who crave the salt water in their hair and sand between their toes.
For these prints (especially if you opt for a larger size), we suggest slim, pretty frame styles like Irvine Slim, Newport, or Ash Gallery. These styles will make the finished piece look polished and professional without distracting from the gorgeous imagery.

Founded by Vana Chupp, Le Papier Studio offers custom cut paper silhouettes. Just snap a photo of your child or loved one's profile, send it to Le Papier Studio, and Vana will create a custom silhouette. Rooted in a long tradition, these one-of-a-kind pieces have the potential to become family heirlooms. If you have young kids, these make great gifts for their grandmother. Or consider framing a silhouette of each person in your family for a gift that's sure to make your mom a little teary-eyed.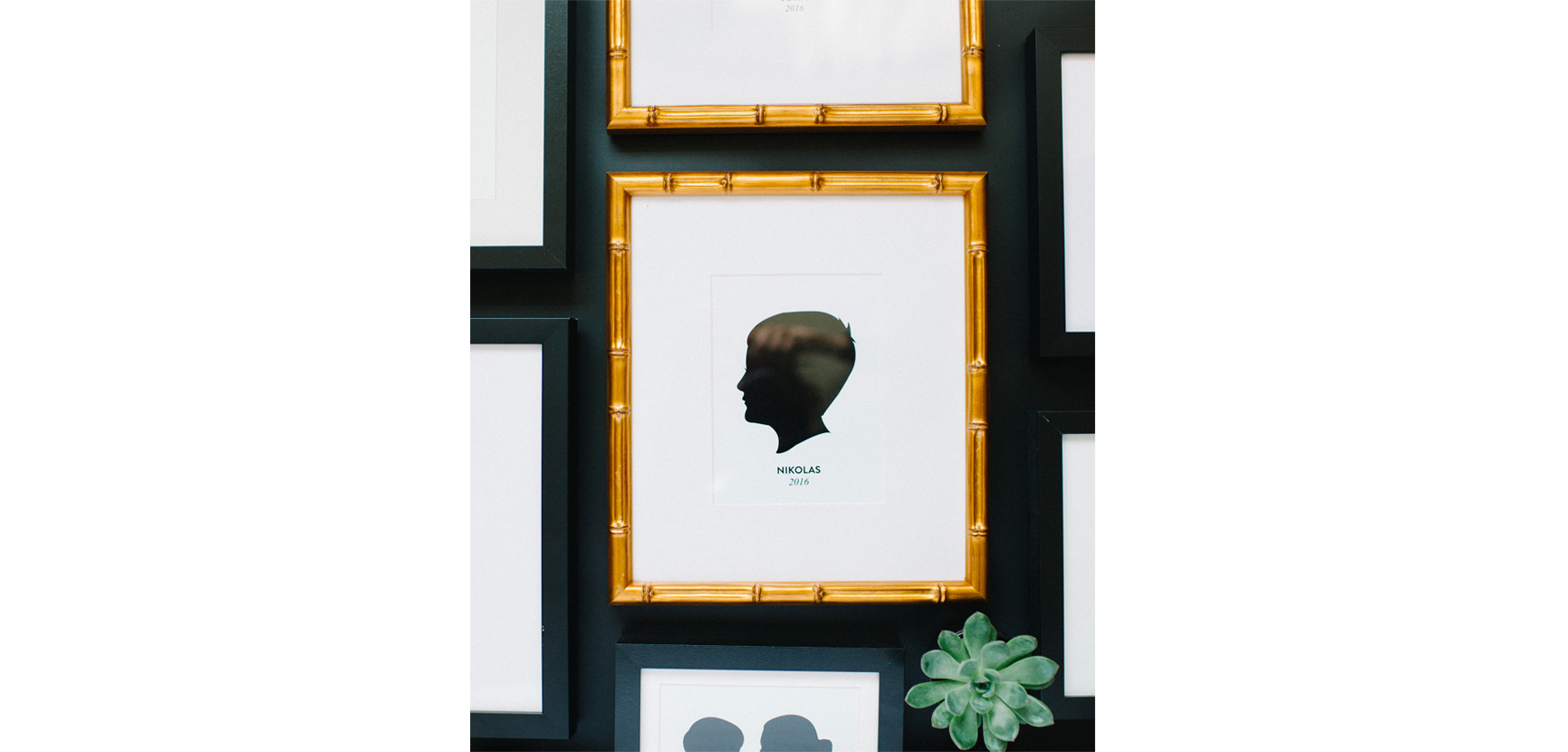 With these pieces, you can opt for either a traditional or more modern frame style. We recommend our sleek black Mercer Slim frame for more contemporary interiors. With its classic antique gold finish, Richmond is perfect for the traditionalist. Ash Gallery and Walnut Gallery offer a gorgeous unfinished look that really lets the art and materials shine, plus their soft exposed grain looks and feels extra luxurious. A little playful, a little retro, our gold bamboo Mandalay frame is equal parts glam and preppy - perfect for stylish moms.
Clare Elsaesser is a California-based painter whose evocative work often marries female forms and and natural elements. With lots of coastal and floral inspiration, these pieces are perfect for women who turn to nature for both renewal and sublimity. Starting at just $20, these are extraordinary prints are an affordable way to celebrate the strength of mystique of the women in your life.
Because of the deep blues and greens in much of Clare Elsaesser's art, we recommend a richly pigmented gold frame. We especially love Potomac for these pieces, plus once you've seen it glitter in the sun, you'll never turn back. Slim and traditional Richmond is great for deeply colored pieces, while its sister frame Newport is perfect for paintings with cooler blues.
Remember, to ensure these pieces are ready in time for Mother's Day, order your art prints sooner rather than later and place your Framebridge order by April 22!
You Might Also Like...