Opening Day!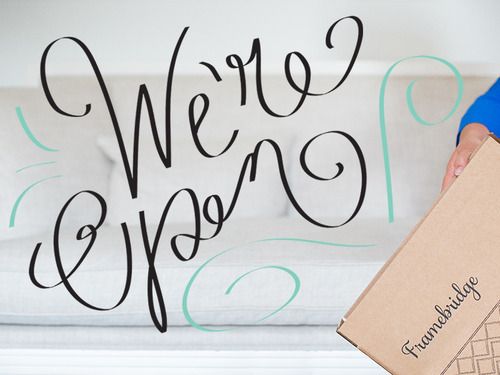 I dreamed of starting this business so everyone could frame things they love.

I told friends, potential investors, and anyone who would listen that I'd know we were successful when people framed things they might not have been able to frame had we not existed.

In our pre-launch beta period, we reached out to family and friends, and encouraged them to try us. In the last few weeks, we have framed wedding photos, political posters, sports posters, original paintings, a few prestigious diplomas, lots of bright prints, and kids' art. And we printed and framed lots of photos that really represented what you love... your kids, your nieces and nephews, your homes, your travels, your fiances and girlfriends and boyfriends and pets. We even framed a few gag gifts (you guys know who you are)!

When thinking about this post, I got choked up. We did it. We built the bridge to the wall. We'd be honored to help you get whatever you love, whatever represents you, up on your wall.