How To: Plan, Order, and Hang a Gallery Wall Grid
[caption id="" align="alignnone" width="1960.0"]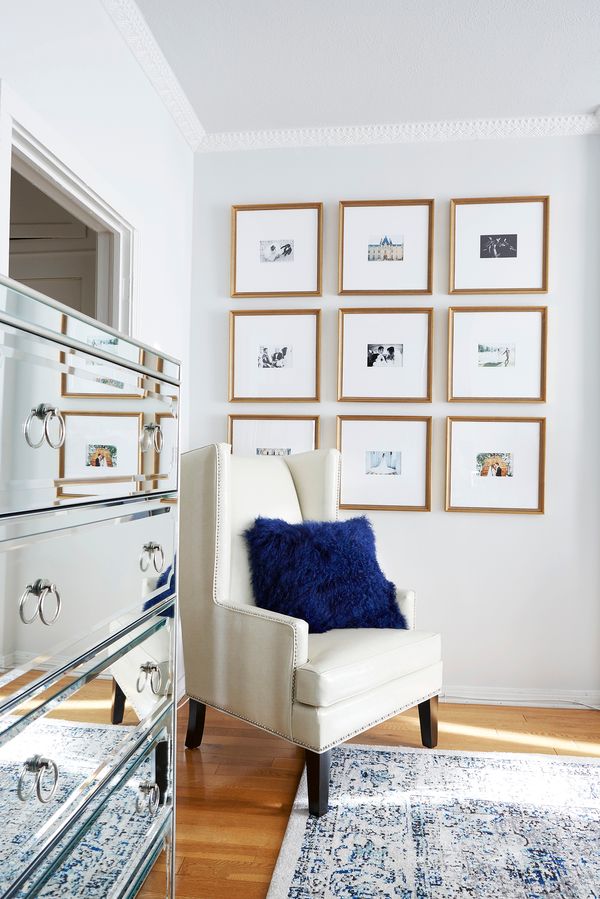 Gallery wall grid in our Georgetown frame style with oversized mats | Via Margo and Me[/caption]



Blank walls... meet the gallery wall grid. This approach to the gallery wall has all the drama and beauty of a salon style gallery wall, and all the clean lines and structure of a grid. Our inspo for today? This beautifully designed space from Framebridge crush Jenny Cipoletti of the blog Margo & Me. Keep reading for Jenny's stylish step-by-step guide to one of our favorite gallery wall looks to date. Ladies and gents: here's how you can plan, order, and hang one in your space.
---
How To Plan Your Gallery Wall Grid
Theme: Jenny framed all her favorite wedding photos for her wall, but you could achieve a similar look with family portraits or travel photos.
Orientation: All the photos featured in Jenny's wall are horizontal, but you could also get this look with square or vertical photos. Just make sure you choose one orientation and stick to it.
Frame Choice: Jenny went with our Georgetown frame. If you like this look, check out our other favorite traditional styles Richmond and Newport. If you prefer a modern look go for one of our clean frames (Irvine Slim, Mercer Slim, or Sonoma). If you want to really shake things up go for one of our eclectic mouldings like Brentwood or Mandalay. Just make sure to keep them all the same!
How To Order Your Gallery Wall Grid
1. Head to our site. Open our app, or go to www.framebridge.com to get started.
2. Upload your photos. Upload your photos to our site, and select your frame style. Make sure each of your images is the same size and all your frames are the same style to ensure a consistent look.
3. Write us a note. Once you've got your cart full of frames make a note in the "Special Instructions" field below each item that says:
"I'm building a gallery wall grid. Please make sure the outer dimensions of each frame are the same, and the mat openings are consistent to the size of the photos."
4. Place your order. Then sit back, relax, and wait for your frames to arrive ready to hang!
Need help? If you'd like help from a member of our design team in designing your wall or placing your order just shoot us an email at support@framebridge.com. We're happy to help you bring your grid to life!
How To Hang Your Gallery Wall Grid
For this step, will defer to our friend Jenny. Check out her beautiful step by step guide below.
---
Now let's get that grid going!