Next Level Vignettes with Taffy Floral
You guys have probably noticed this already but... our go to prop to style our frames? Flowers. They're fresh, fragrant, and bring a little of the outdoors inside. They can also add texture, height and volume to any space or corner. Looking at a console table or a bedside vignette and feeling like it's missing a little je ne sais quoi? Flowers are your answer.
Armed with buckets of beautiful flowers from Michelle Samson of Taffy Floral, we've styled five different vignettes featuring our favorite feminine frames, Newport and Buckhead. Plus, an answer to the question that's been weighing on our minds: are ranunculus the new peony?
---
First, here's a little bit about our flower guru.
Name: Michelle Samson
Occupation: Founder of Taffy Floral
Favorite Instagram Accounts: @designarmy, @tamon_, @donniegerald, @thegatherhouse
How'd you get into flowers? My mom was an avid gardener so I always tagged along with her to the garden shop or the local hardware store whenever she was shopping for flowers. I used to pore over all her landscaping books and even sketched my own diagrams. My favorite flower that I selected for her garden was this tricolor Japanese azalea 'Shinsen' she bought from a local farmers market more than 25 years ago and still blooms today!
What's your go to flower pick? Too many. Do I really need to pick one? =)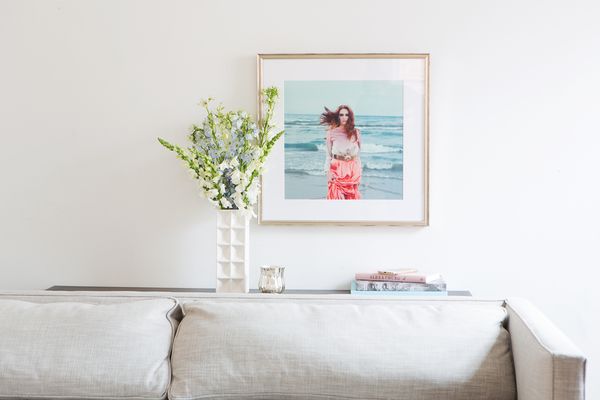 Art by Ginger Peach Tree in our Newport frame styled with delphinium and stock.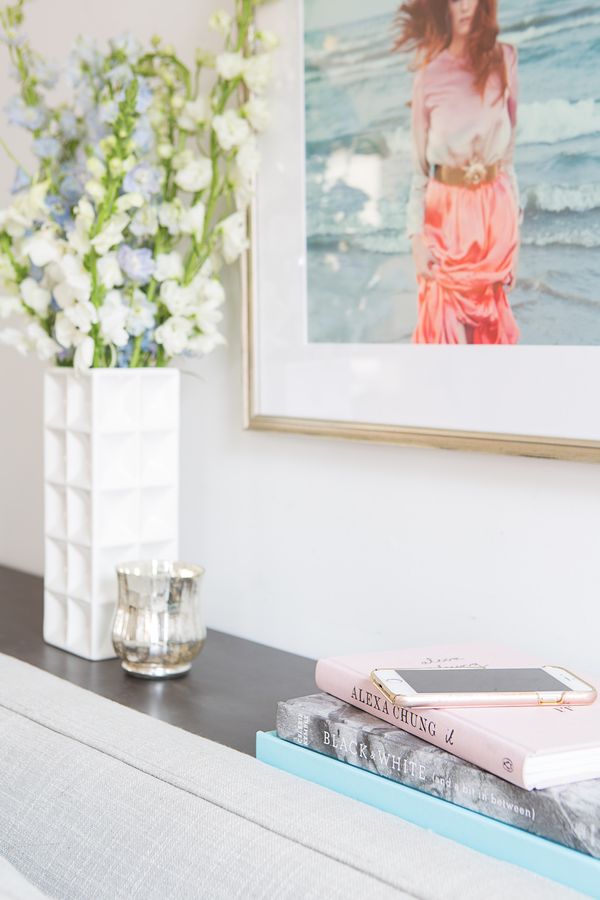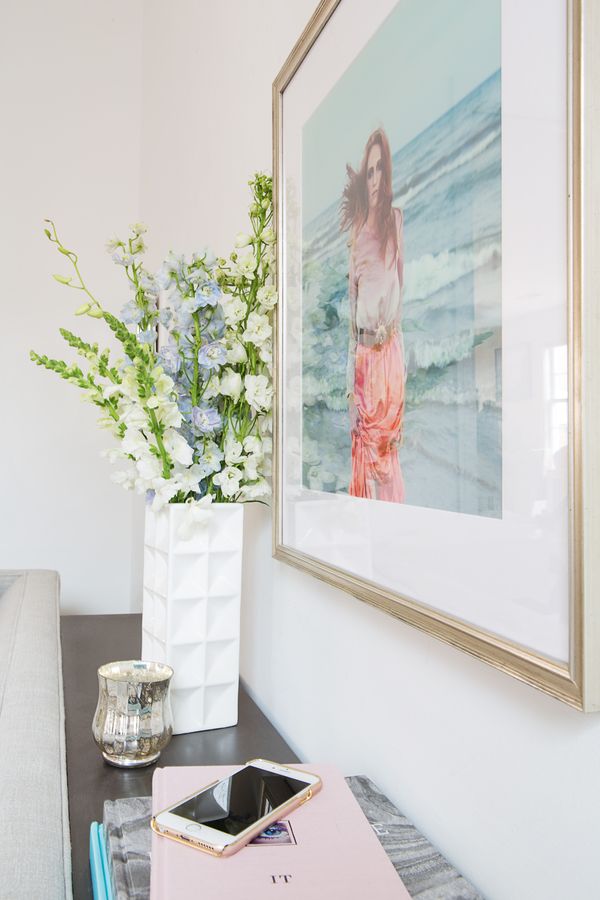 This print from Ginger Peach Tree (complemented by our Newport frame) reminds us of all of the wonderful boho awesomeness that is Florence + the Machine. To highlight the dreamy vibes in this piece we paired this art with it's free-spirited floral equivalent - a mix of white stock and blue delphinium. For some extra drama make sure to keep as much height in your blooms as possible.
Taffy Tip: Delphinium and stock are what designers call line flowers. Line flowers are tall and give your flower arrangement or bouquet height, width and a balanced look and can also add movement to your arrangement. When arranging them, cut the stems about twice the height of the vase, leaving several stems an inch or two longer for the center of the arrangement.
---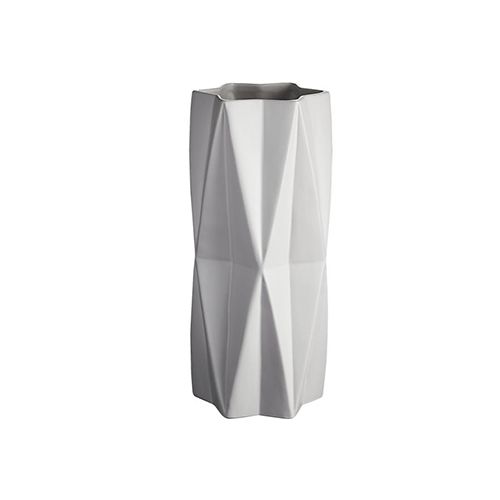 Vase, CB2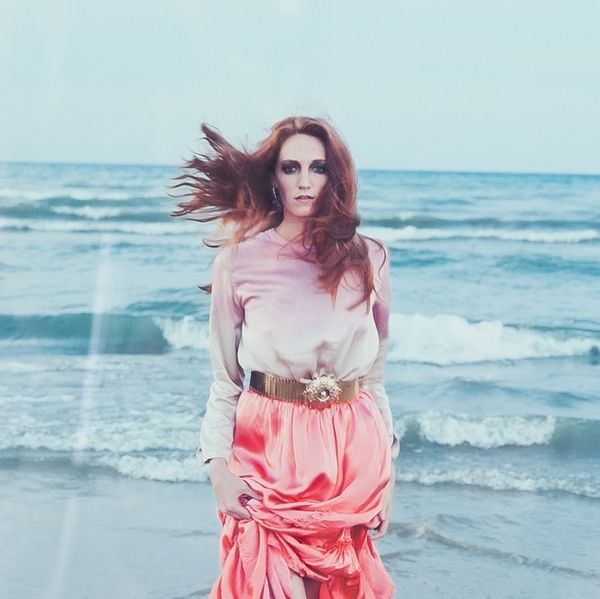 Art by Ginger Peach Tree




---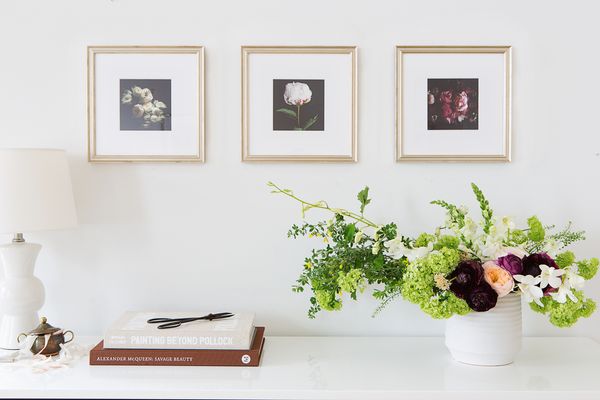 Three Instagram Minis featuring photos by Taffy Floral and Unsplash in our Newport frame styled with an Ikebana style arrangement.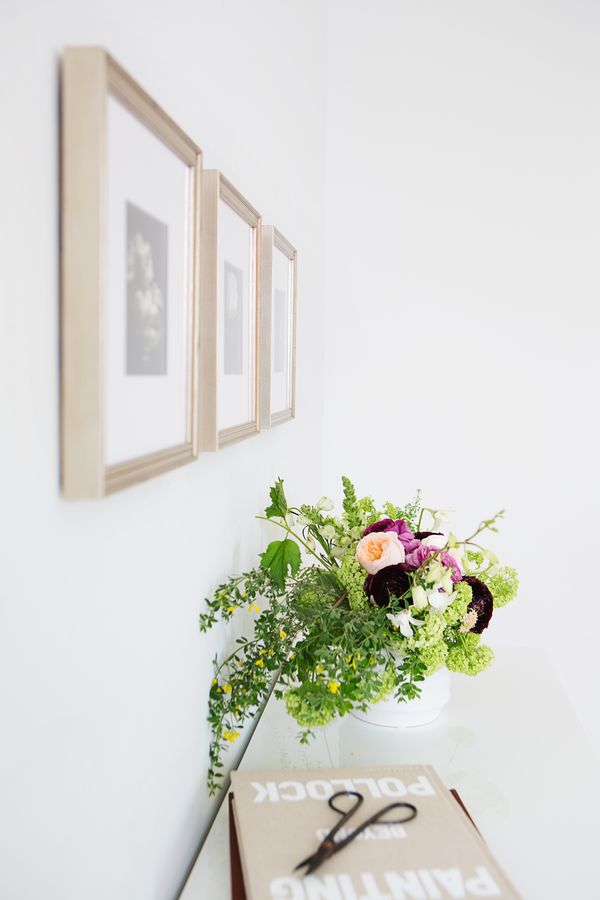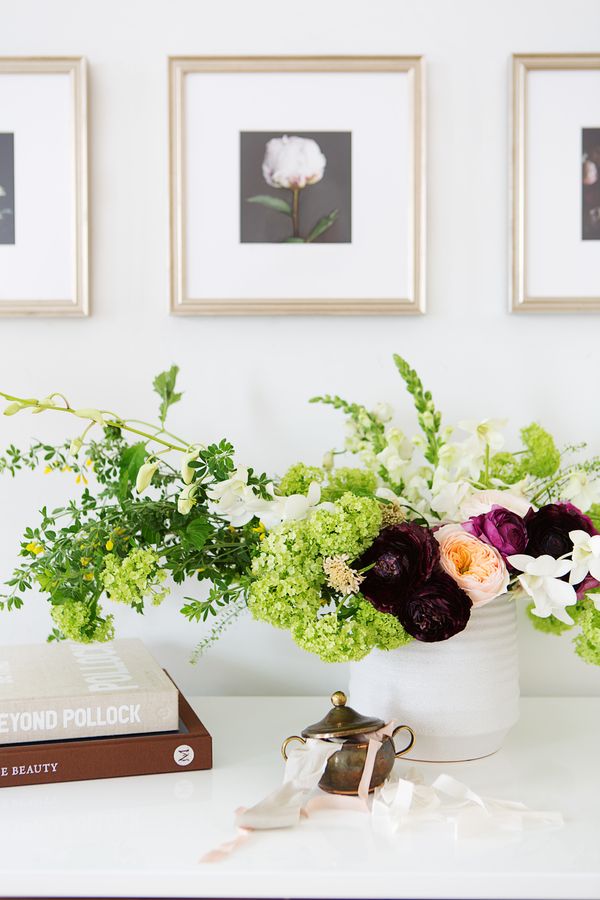 These Instagram Minis in our antiqued silver Newport frame were begging to have a sophisticated moment. We paired them with this Ikebana style arrangement and love the result. Admittedly, the Japanese art of Ikebana is known for its emphasis on minimalism with strict structure and tight form. However, we loosened things up a little bit with our interpretation, sticking with the same horizontal movement but alloing the arrangement to feel a little more casual and full. We used ranunculus, along with green hydrangeas and white orchids to build this look.
Taffy Tip: Try to maintain sufficient yet harmonious space between the flowers, leaves, and stems. Imagine a vertical line in the middle of the container, around which you will arrange the elements in varying heights and angles.
---
---
Instagram Minis featuring photos by Taffy Floral and Unsplash in our Buckhead frame styled with ranunculus.



Light on counter space? Load up your favorite accent chair with a stack of your favorite books and place a cup of your favorite blooms on top. We chose our of-the-moment favorite: hot pink ranunculus. This no-fuss style is perfect for those of you lacking in time (to arrange) and space (to display).
Michelle... are ranunculus the new peony? I think so! They are a flower that looks interesting when closed and looks better and better as their crepe-like petals open. I like using them to achieve a modern yet classic look when I don't want to use roses. I think of J. Crew when I think of ranunculus because of the geometric shape and bright colors.
---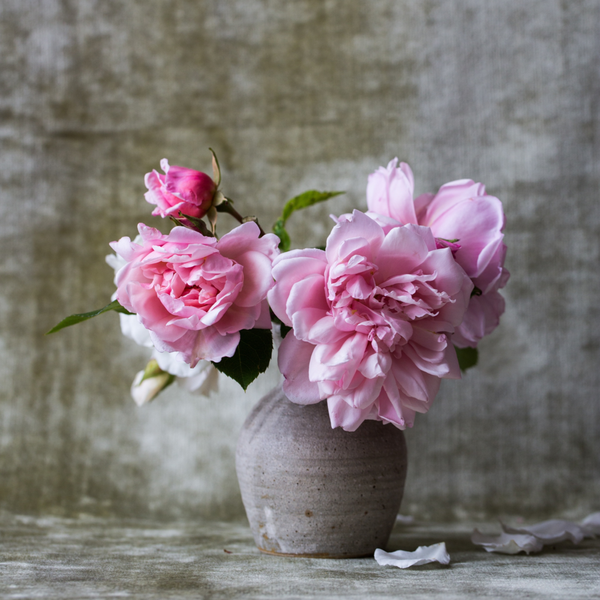 Flower photo, Unsplash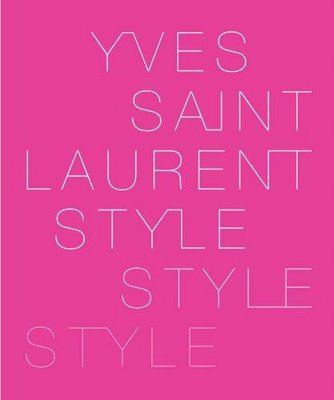 Yves Saint Laurent Style, Amazon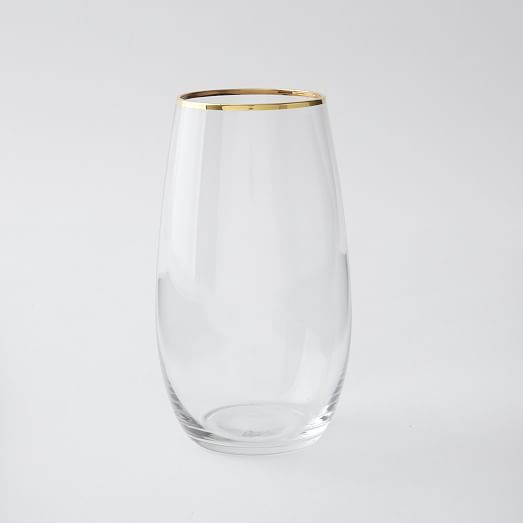 Gold Rimmed Glass, West Elm



---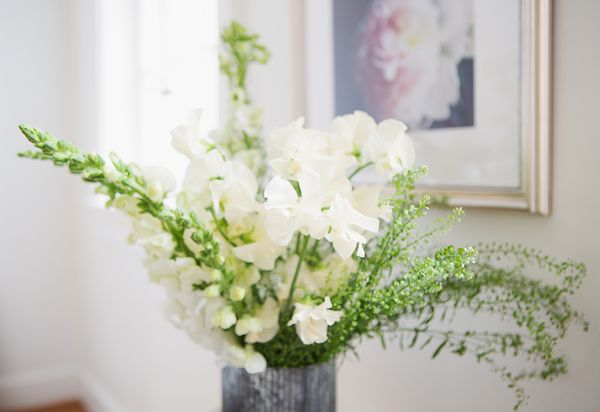 "Peony Five" by Lupen Grainne in our Buckhead frame styled with stock, sweet peas, and orchids.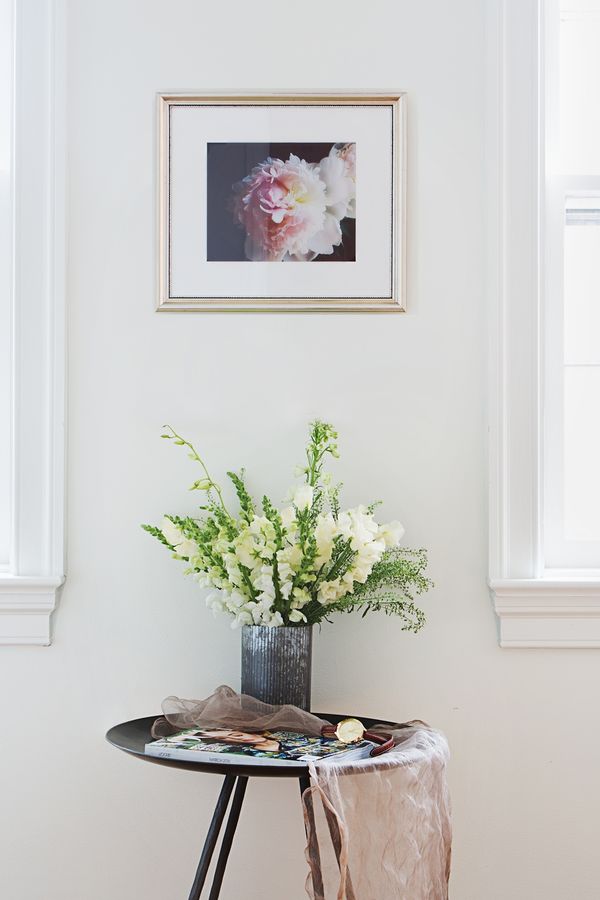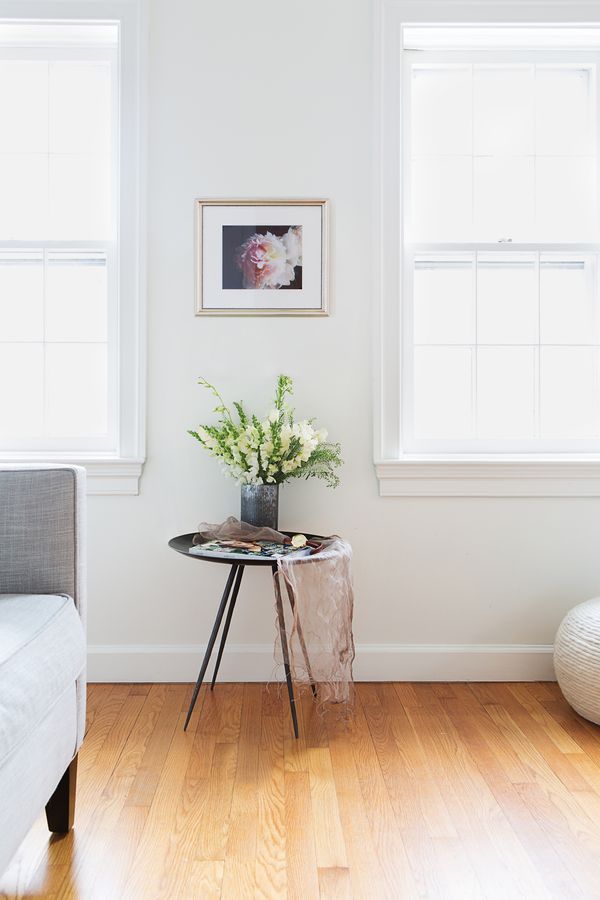 Don't cast aside your side table. Go for volume with a wide mouthed vase full of blooms. We used a rustic tin and filled it full of Queen Anne's lace and white stock. Placed next to a stack of our favorite magazines (looking at you Elle and Vanity Fair), and topped with some moody peony art from Lupen Grainne, this side table is stocked for a nice afternoon lounge sesh.
Taffy Tip: Flowers can be arranged in almost anything. Be creative. Not only can you use glass vases and ceramic vases, but you can also use items like tea cups and vintage bottles. Cans and jars are great for informal everyday arrangements. Low, wide vessels are great for low arrangements like table centerpieces.
---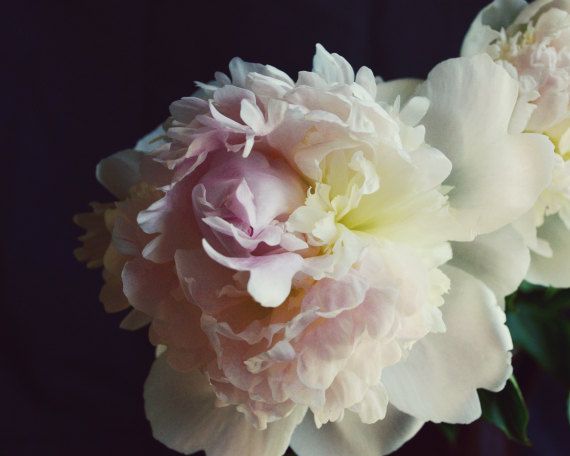 "Peony Five" by Lupen Grainne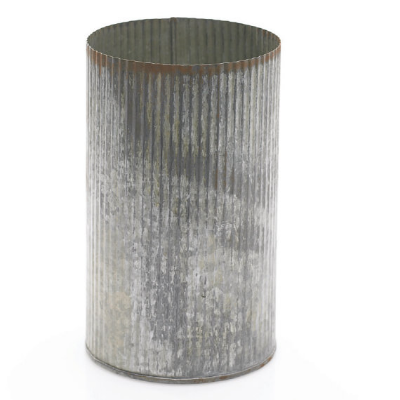 Tin Vase, Etsy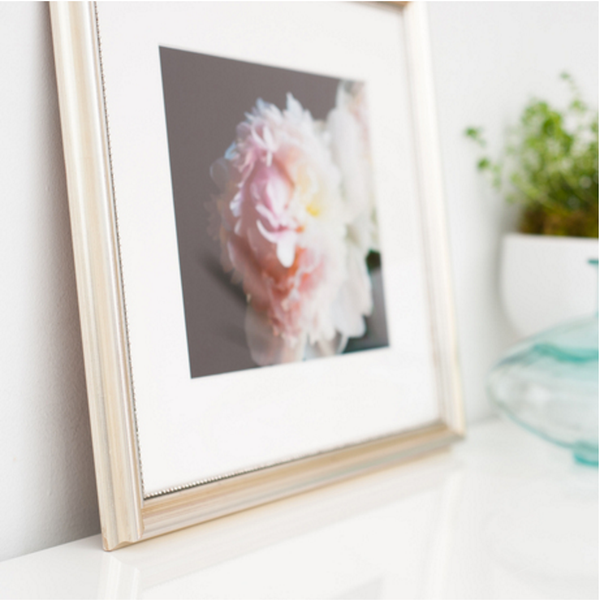 Buckhead frame



---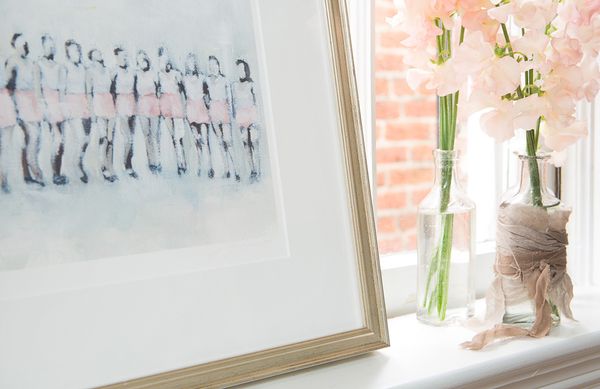 Art by Lisa Golightly in our Newport frame styled with sweet peas.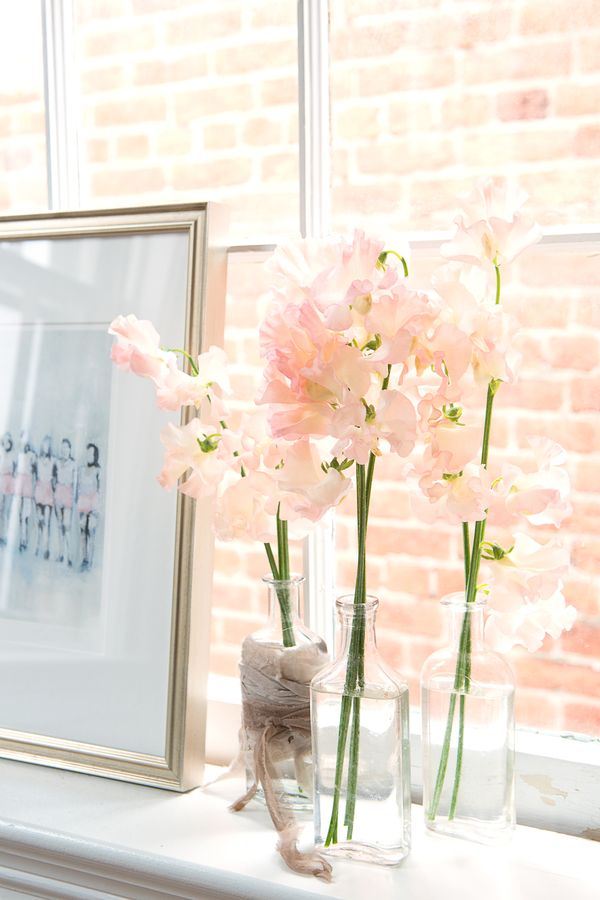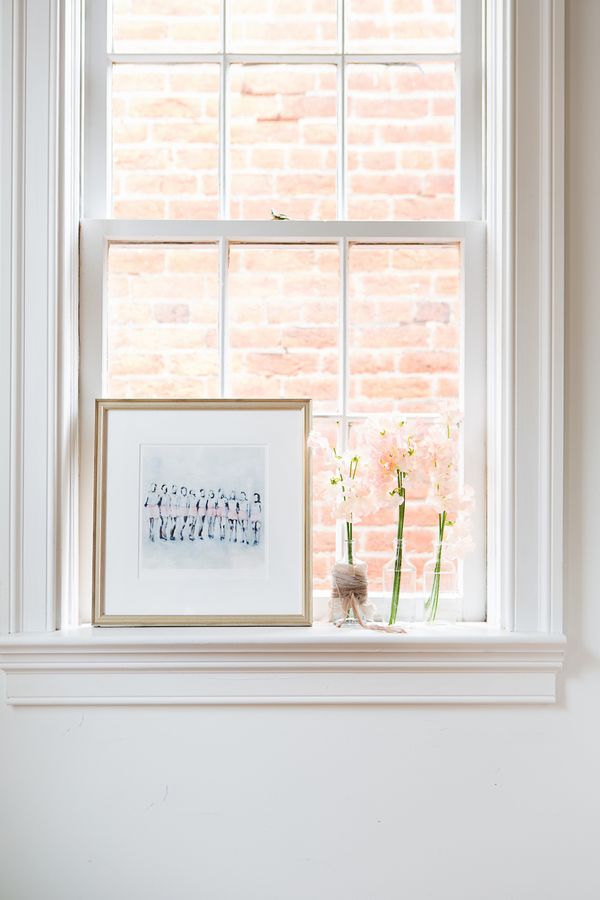 This look is a total manifestation of all things feminine. We leaned one of our favorite prints by artist Lisa Golightly in our Newport frame to soak up all the gorgeous window light, and paired it with some simple sprigs of sweet peas lined up in apothecary vases. It doesn't get any more effortless and feminine than this.
Taffy Tip: You will want to let the flowers "rest" before using. Make sure you clean the stems, make a fresh cut at the bottom of the stems and remove foliage that will hit the water line. Think about it. When we're out and about especially when it's warmer, we're tired/thirsty/hungry when we get home. Same with goes with cut flowers, they need to "rest" before you actually use them so that they will look fresh and not droopy.
---
---
What's your go to bloom to style with?