My Story: Kevin Russ Horses
[caption id="" align="alignnone" width="2048.0"]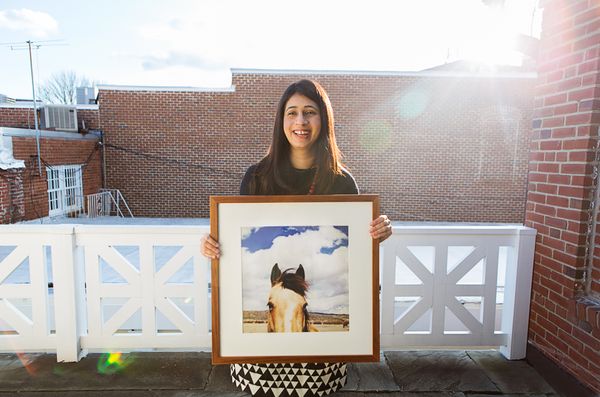 "Cloudy Horse Head" by Kevin Russ in Sonoma. [/caption]



Name: Maryam Jillani
Occupation: I manage international education programs in conflict and post-conflict countries at a development firm in DC.
Favorite things: Exploring DC. Every few weeks, I go "deep" into a new neighborhood. Right now I'm going through a big Petworth/Park View phase. And sharing good food with family and friends. I'm always on a mission to find new, excellent hole in the wall restaurants in the DMV area.
How did you find out about Framebridge? My favorite lifestyle bloggers were all over it! I then went over to the Framebridge pop-up shop launch party to get a sense of the look and feel of the frames and I was sold.
What did you frame with us? I framed two Kevin Russ horse prints. I had been following his work for a while, and both Saptarshi (my husband) and I loved how it showed us a completely different (and wild) side of the US.
Why is it special to you? We found the "Cloudy Horse Head" portrait hilarious. It adds humor and whimsy to our place, and reminds us not to take ourselves too seriously. It hangs front and center in our living room.
What are you excited to frame next? Two vintage botanical prints that I scored from the beautiful Second Story Books in Dupont Circle.
---
To say that we're fans of Maryam's Kevin Russ prints would be putting it mildly. What are you framing next that we'd love?