My Story: Indian Chief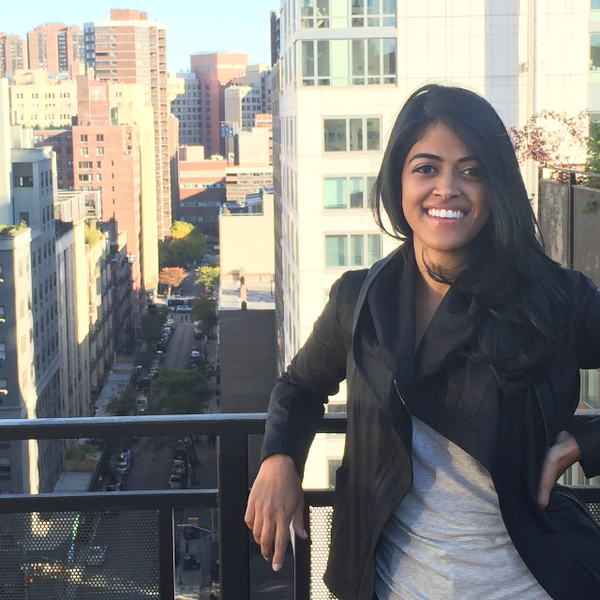 Today we're featuring a fan, and friend, of Framebridge. She's the bestie of our Creative Director, Tessa, in addition to an avid framer and design junkie. Meet Meera.
Where is home? I live in Flatiron in New York City. I am originally from South Carolina.
What do you do? I am a family medicine physician and I work at a community health center in Chelsea. I specialize in women's health, HIV and transgender care. I am also a women's reproductive health activist!
What are some of your favorite things? Cookie cake, Domino Magazine, my kindle, peonies, southern Africa, Mexican food, and a good remix.


[caption id="" align="alignnone" width="1832.0"]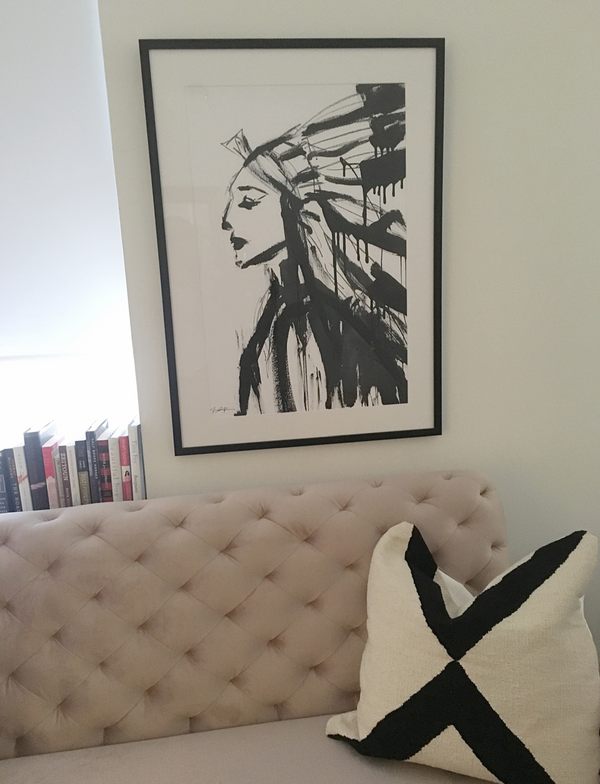 Indian chief print by Jenna Snyder Phillips in Mercer Slim[/caption]



What did you frame with us? I have framed so many things! I framed a female nude painting by Inslee, a female chief poster print by Jenna Snyder Phillips, an Instagram mini of my sister and me, an Instagram mini of me horseback riding in Bali, an Instagram mini of my toes in a pool, and a canvas painting that I did myself!
What's your favorite piece? Why is it special to you? My favorite framed art is the female chief by Jenna Snyder Phillips. It has a feminist appeal that reflects the type of work that I do.
What are you excited to frame next? I have several old black and white photos of my family that are oddly sized. I think your Richmond frame will go perfectly with the photos!
---
Thanks, Meera! We couldn't agree more - black and white photos look fabulous in our classic gold Richmond frame. Can't wait to see them!