My Story: Honeymoon Memories
Whether he's shooting faces (like Hilary Duff), places (like Greece), or spaces (around LA), photographer Jeff Mindell's work never fails to inspire. His work is an amazing combination of beauty and joy and always captures his subjects from a light, bright, colorful perspective. We love seeing the world from his lens. Meet Jeff.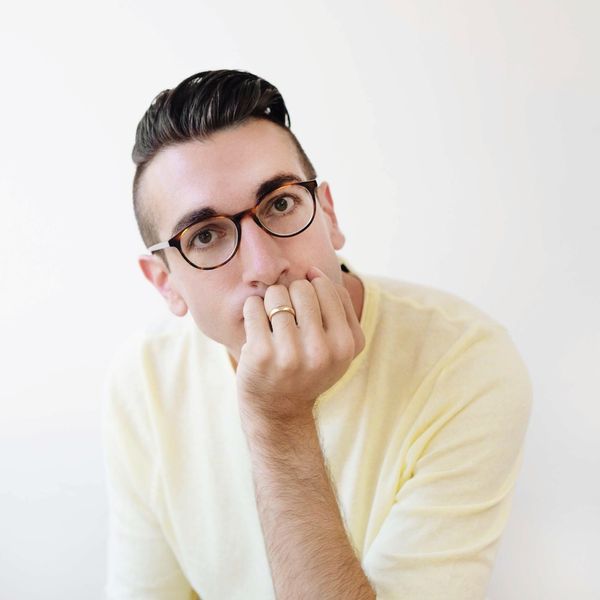 What do you do? I'm a freelance photographer based in Los Angeles.
Three of your favorite things? Dunkin Donuts iced French vanilla coffee, weekend trips to the desert, and that feeling of checking into a new hotel room. I love hotels. I know, I'm weird.
Favorite Instagram accounts? Some of my favorite accounts are ones that don't mirror my own personal aesthetic. Right now, I'm such a fan of @grantlegan, @emilyblincoe, @dkelleghan, @dabito and Robert and Christina of @newdarlings.
What is the coolest/most interesting/favorite thing you've photographed? I shot Hilary Duff once. That was pretty fun. I basically just showed up to her house and we hung out in her kitchen chatting about life. (I did have a slight palm-to-forehead moment when I asked her how long she'd been in the industry. She didn't pull the "I was Lizzie McGuire, child star of all child stars" card or anything, but she had to be thinking it, right? Right?!) Anyway, she was awesome to work with!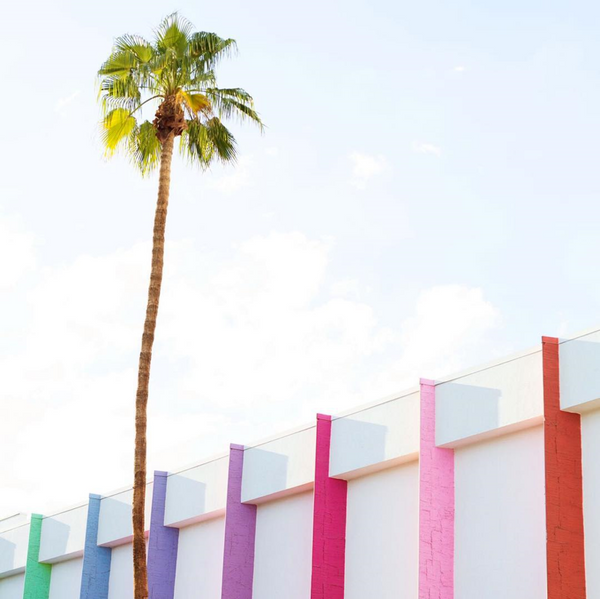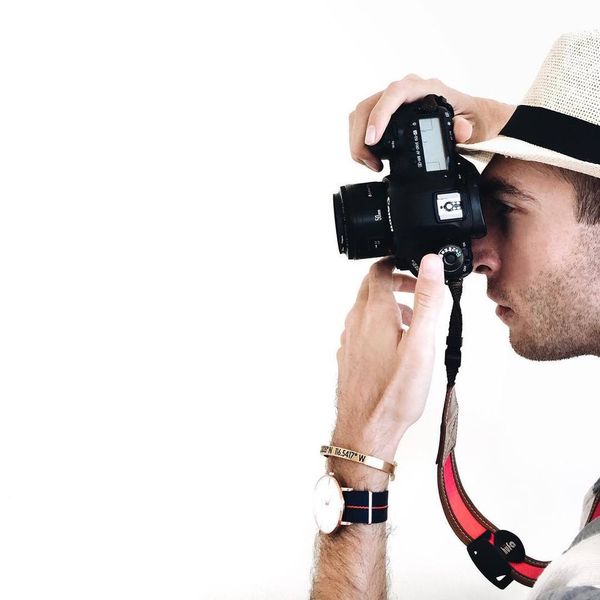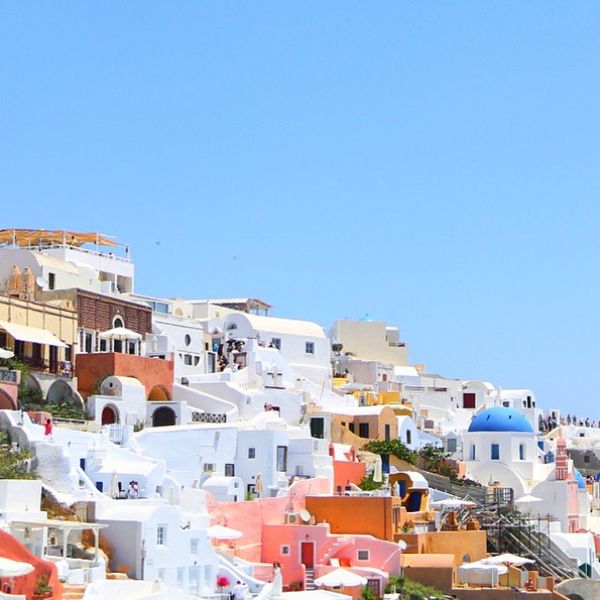 Got any photography tips for the amateurs out there? GET OUT AND SHOOT. ALL THE TIME! Before I had my business and a lot going on, I made it a point a few years back to take at least one photo a day. It really forced me to get creative and look at my everyday surroundings in a new light. You will get to know your camera very well, very fast as well!
We love your gallery wall! How did you decide what to frame? Thanks! I ended up picking some of my favorite images from our honeymoon to Greece and Italy mixed in with a few of our wedding photos. We love the way that they all work together up on the wall!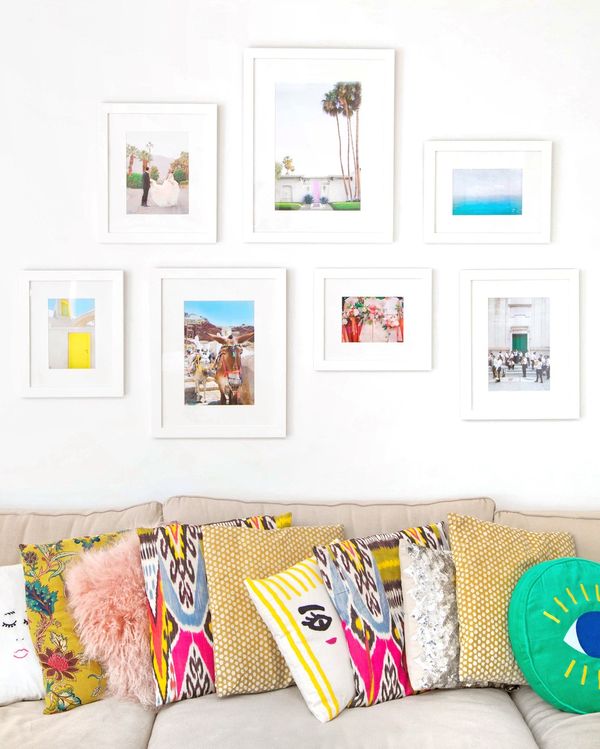 What's special about these pieces? Any stories you can share? My wife (Jeff's wife - and frequent collaborator - is Kelly from @studiodiy!) and I have been procrastinating for the longest time about printing our photos! We have so many great memories from the past few years and being as busy as we are, we just haven't taken the time to sit down and sift through everything. When it came down to it, we wanted to bring a lot of color and bright vibes into our home, things that I try my best to capture in my photography.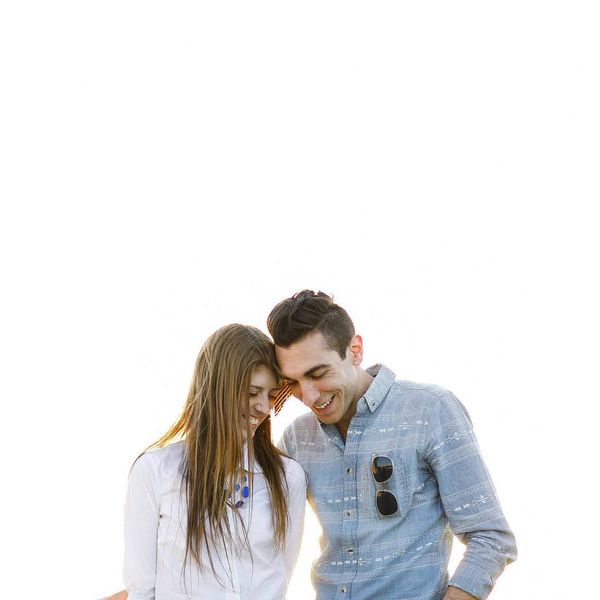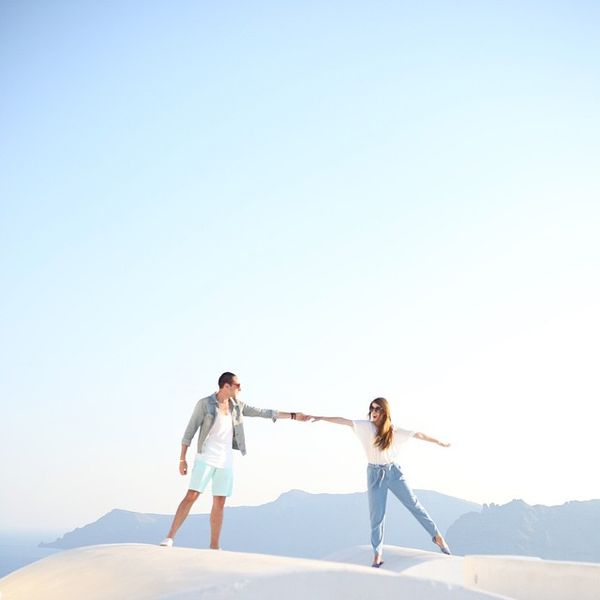 The layout is beautiful! Did you have an idea of how/where you wanted to hang them prior to your order? Yeah I was actually super methodical about it. We placed all the frames on the floor of our living room and moved them around a bunch of times. We basically wanted to replace our existing gallery wall entirely so we were starting with a blank space again. We took photos and texted friends for their input, eventually going with the layout that's currently up there. I'm pretty good at eyeballing things like nail holes and whatnot so once the first frame was hung, it was super easy to place the rest!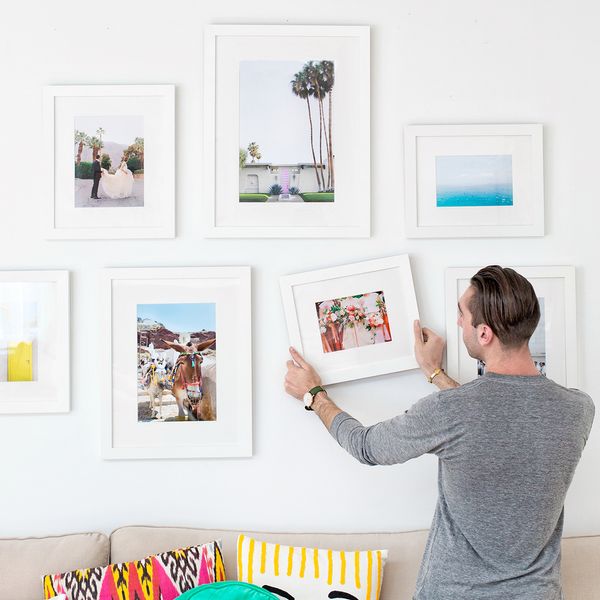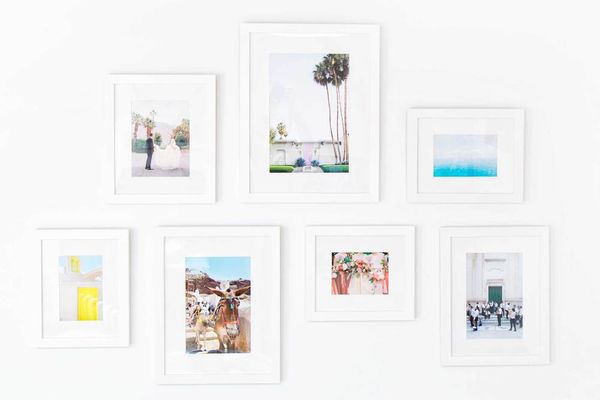 What are you framing next?! Good question. We've done a few shoots with other photographers and have LOVED the photos, but again haven't had the time to get them off a flash drive! So the goal is print and frame a few of those this year. We also have some awesome prints that we've collected from art shows or picked up over the years that need to be framed too. There's always tomorrow, right? :)
---
Bright and thoughtful, just like his work. And be sure to follow Jeff on Instagram for a daily dose of color inspo.