My Story: Art to Mark Our Engagement

Name: Heather Hemmeger

Where is home? Indianapolis, IN

What do you do? I work as a community pharmacist, and in my free time, a hobbyist photographer.
What are some of your favorite things? I love photography, interior and graphic design, yoga, travel, and my spoiled cat, Rory.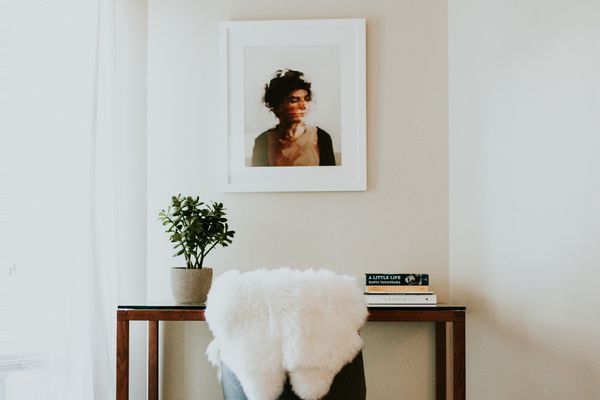 "The Beginning" by Kai Samuels-Davis in our Irvine frame.




What did you frame with us? A giclee print of an original oil painting, "The Beginning," by artist Kai Samuels-Davis

Why is it special to you? My fiance and I spotted this piece of art while vacationing together in Portland, Oregon. During the trip, we got engaged, so every time we see this piece in our home, we're reminded of the beginning of something very special.

What are you excited to frame next? I'm always looking for new pieces to frame. This past fall, photographer Ruth Yaro shot engagement pictures for Alex and me, and I'd love to get one of our favorites framed. I've also had my eye on this Joshua Tree image by Alex Cave.