Mom and Daughter Recreate History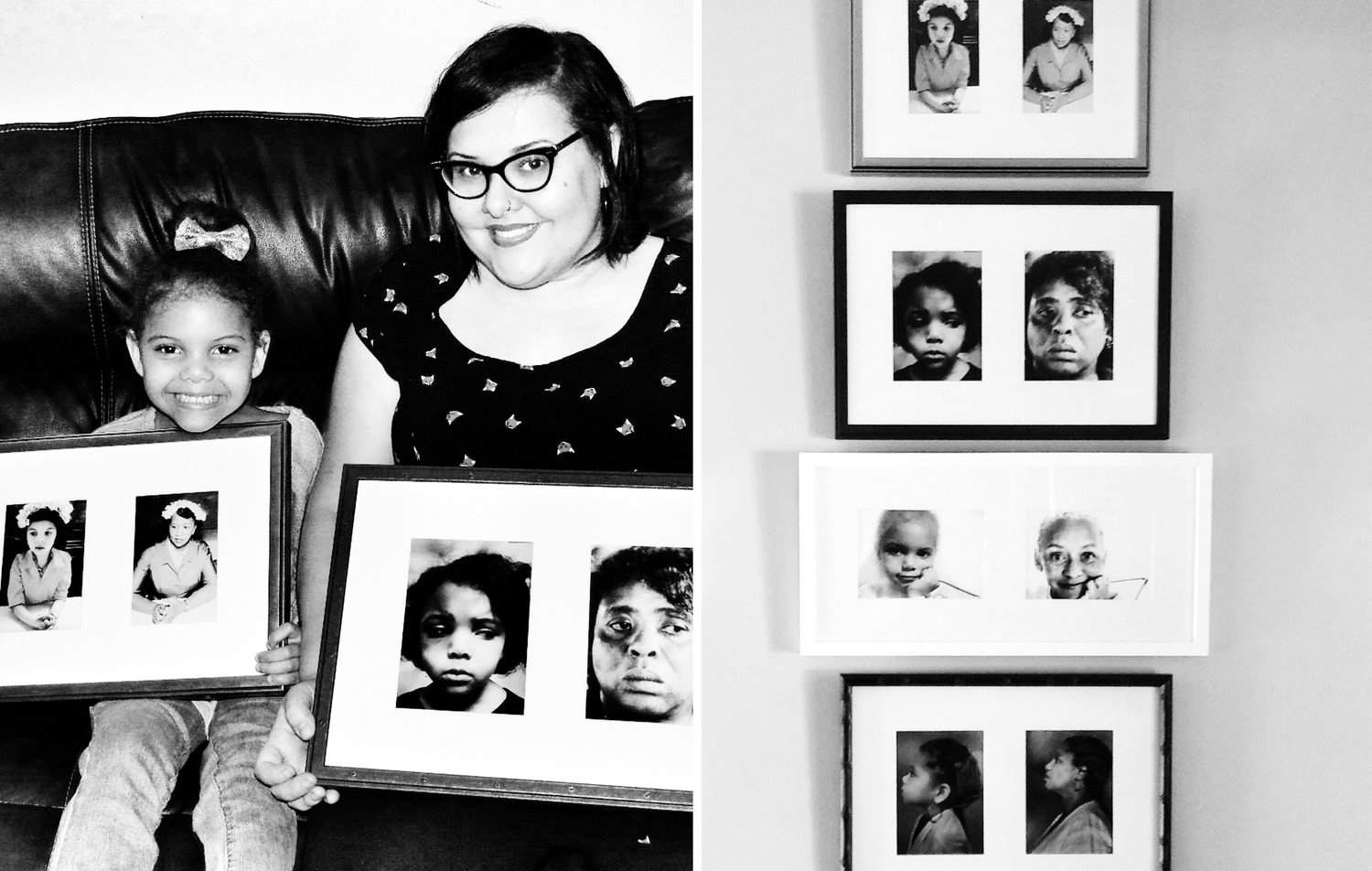 Last year, this mother-daughter duo recreated a photo of an iconic Black woman for each day of Black History Month. With a little makeup, a small collection of wigs and glasses, and lots of creativity, five-year-old Lola embodied Nina Simone, Michelle Obama, Harriet Tubman and others.
Lola's mom, Christi, styled the shoots, took photos, and posted them to her Twitter page, where they rapidly captivated popular imagination. Christi and Lola's photos have been featured on CNN, Huffington Post, Mashable, and more. We talked with Christi to learn more about the inspiration behind these images and what she hopes Lola will learn through the creative process.

How did you come up with the idea for this project?
Lola, who is five and in kindergarten, came home from school after the teacher had shown the class a video about Martin Luther King Jr. We jumped in to teach her a little more about the civil rights movement and slavery. Because it's a deep subject I wanted to create a fun way for her to engage with the people who made changes. She loves to play dress up, so this was a fun way to get her personally engaged.
How did you narrow down your list of prominent women?
Some of these women were personal heroes to me. Josephine Baker–I started reading about her in high school and wrote a paper on her. In elementary school I did a little book report on Zora Neale Hurston. Nikki Giovanni is one of my favorite poets. I've read books by Toni Morrison. So some of them were people I wanted to include for personal reasons, but I also wanted a good mix of backgrounds so Lola could learn about all the ways she could have an impact.We did civil rights activists, entertainers, abolitionists, and more.

How did you create each look?
I bought a couple of wigs that helped throughout the process. In high school I did drama and theater so that came into play when I was making the costumes. On the Shirley Chisholm photo I used one of my mom's old dresses. I turned it backwards over a button up shirt, and pinned it behind her so you couldn't tell. For Nikki Giovanni, with her short white hair, I pulled Lola's hair back into a bun and let her natural frizzies go, and then powdered it to mimic grey hair.
How did you get her to play along?
For the most part it was pretty easy getting her expressions. I would show her the photo and she would mimic what she saw. There were a few times that my jaw dropped. It was crazy watching her transform in front of me. When I took the Fannie Lou Hammer photo, I showed her the picture and she did the face. I snapped a few shots and said, "Ok, we got it." And she broke into a smile. She was so great at channeling the emotions she saw.
It's interesting because she is very shy outside of the house. It's been different for her having a lot of spotlight and attention on her. She's proud of it. She thinks it's cool.

What's it like having so much media attention?
When I first started this it was to teach Lola. I thought it was just going to be a good learning experience for her. I didn't even start posting it on Twitter until day three. I tagged Misty Copeland in our Misty photo and she retweeted it. My friends and family also really loved the concept so they started sharing. The attention just built from there.
By Day 21 our local news outlet was contacting us about filming a story. As soon as we got news coverage it grew very quickly. It's been surreal. We were contacted by the Huffington Post and CNN and I thought, "Are you kidding me?" I think people wanted something positive and sweet to see.
Any future projects?
It's definitely given me a creative spark. I'm thinking ahead to themes that I would like to see. Maybe a jazz themed series, or women in STEM. The whole process has been great because Lola will have memories she can treasure forever. That means the world to me.
___________________________


This year, Christi and Lola are once again creating an image each day of February, but from a different perspective. "This year, we are going in a slightly different direction," Christi said on Twitter. "You will see more portraits of Lola as indomitable women in the future, but for this next month, we will be celebrating Africa-American contributions to the arts!"
You can follow along on Christi's Twitter account.
You Might Also Like...