Meet the Curator: Domonique Panton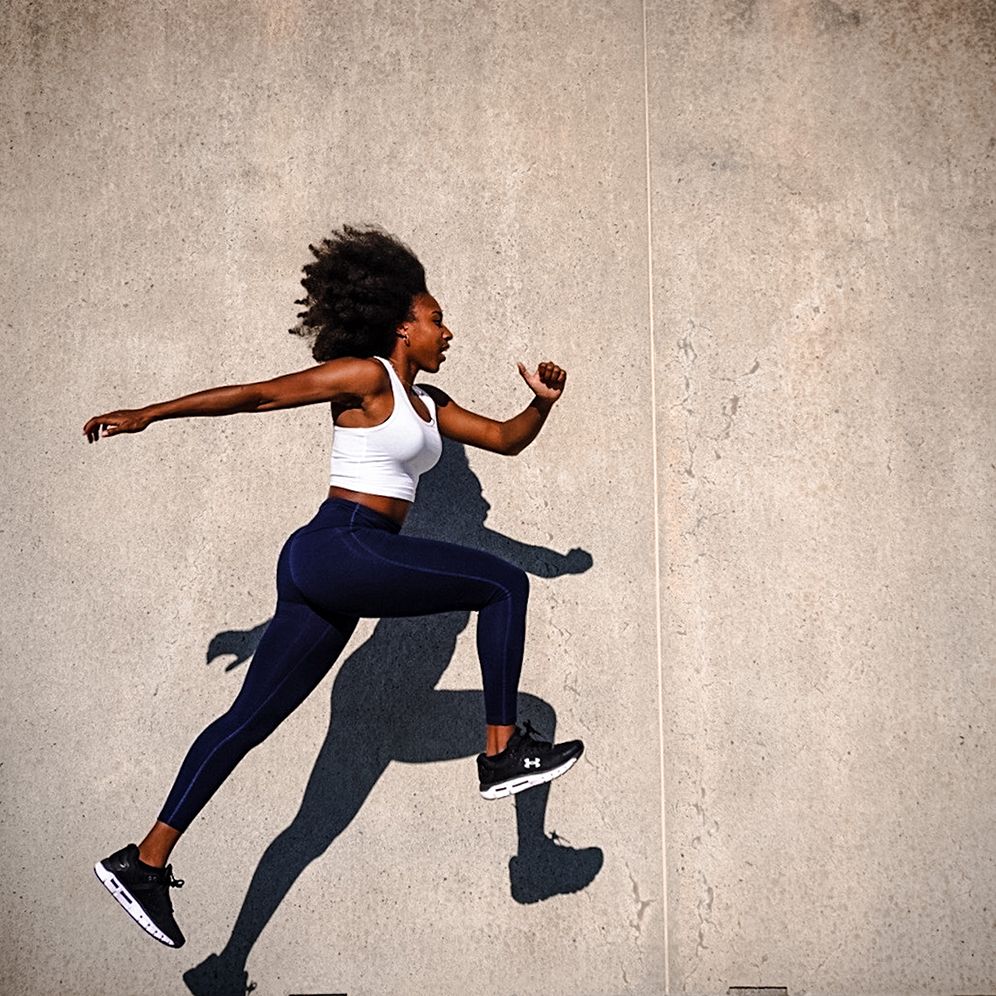 Domonique Panton isn't afraid to jump. In fact, she's training for the Olympics to do just that. When her post-collegiate training as a triple jumper brought her to Fairfax, VA a couple of years ago, she made it her mission to learn more about the community and what the area has to offer. In addition to creating content—giving a peek into her training regimen and offering up positive vibes for a healthy lifestyle on Instagram—she shows off many of the fun spots in NoVa.
"I've been doing track since I was in 5th grade. I was always a sprinter and it's always been in my family. I come from a Jamaican background, so every time there was a track meet, we were always there," Domonique says, "Now, I'm experiencing life as a professional athlete and not as a collegiate athlete. It really is different. It's a lot harder, but it's also a lot more rewarding,"
When we were looking for a curator to help bring the gallery wall in our newest store in the Mosaic District to life, Domonique's incredible achievements and effervescence, er, jumped right out at us. With her background as an athlete and the area's many opportunities for outdoor activities like biking and hiking, she took a recreationalist approach to the items she chose to include on the wall.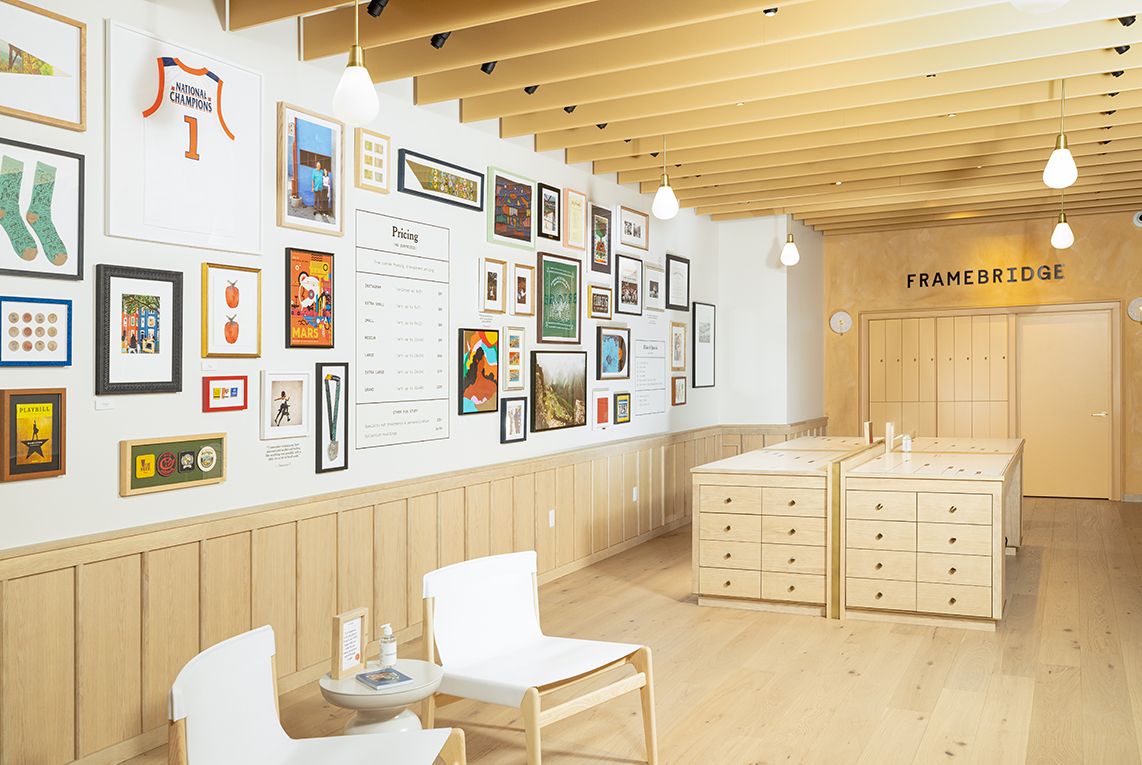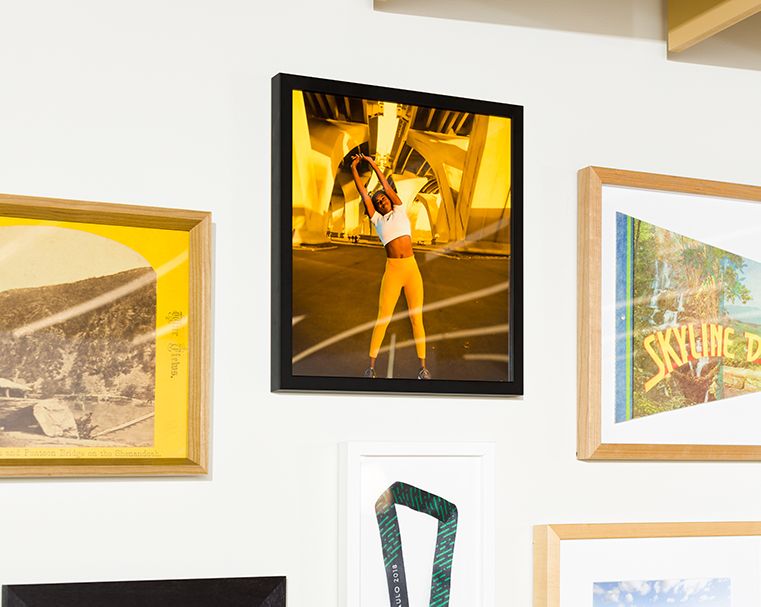 "I thought it was really cool I got to use my own perspective in the area to make art and do something visual. And to be able to add my own personal touches to it, showing what makes this place special to someone who is experiencing it for the first time and what it has to offer," she says.
In addition to pieces like a pamphlet from Great Falls and vintage stamps from Wolf Track Trail that speak to the natural splendor of her surroundings, Domonique included many of her own personal items that represent everything she's achieved: a bib from one of her first meets in the area, a race medal, and even a handwritten letter from a teammate.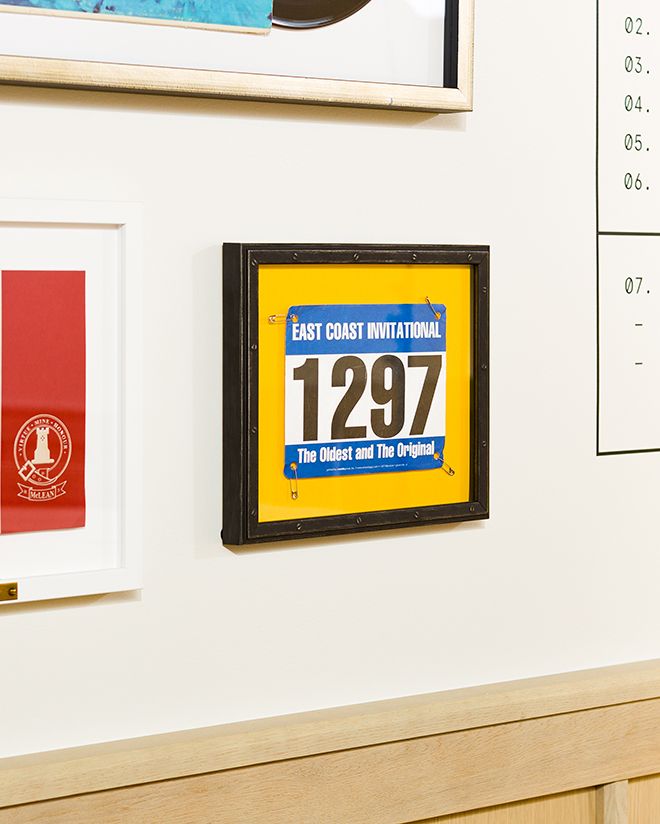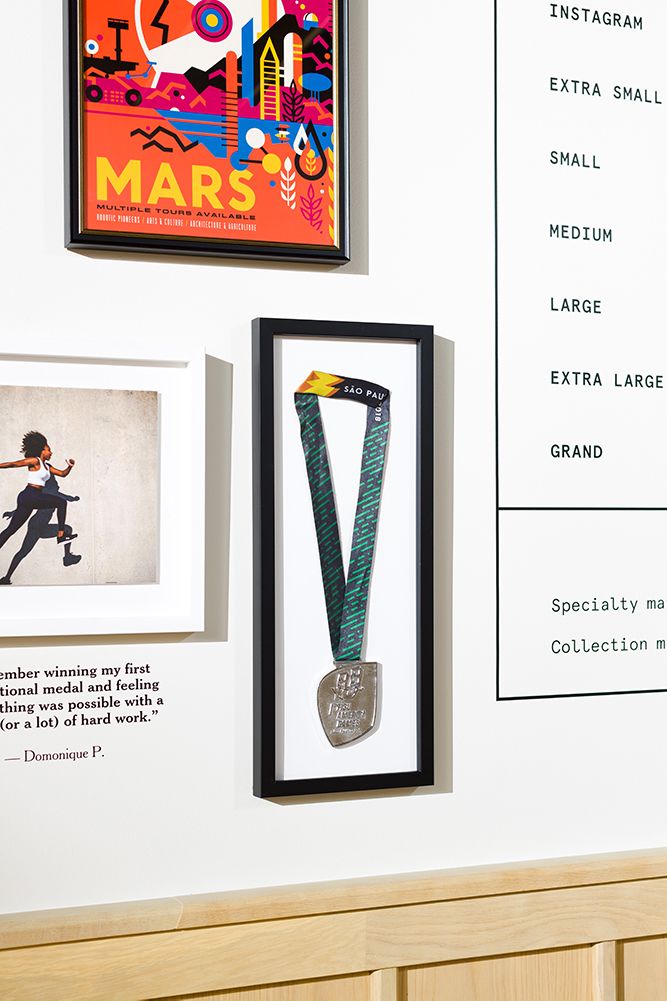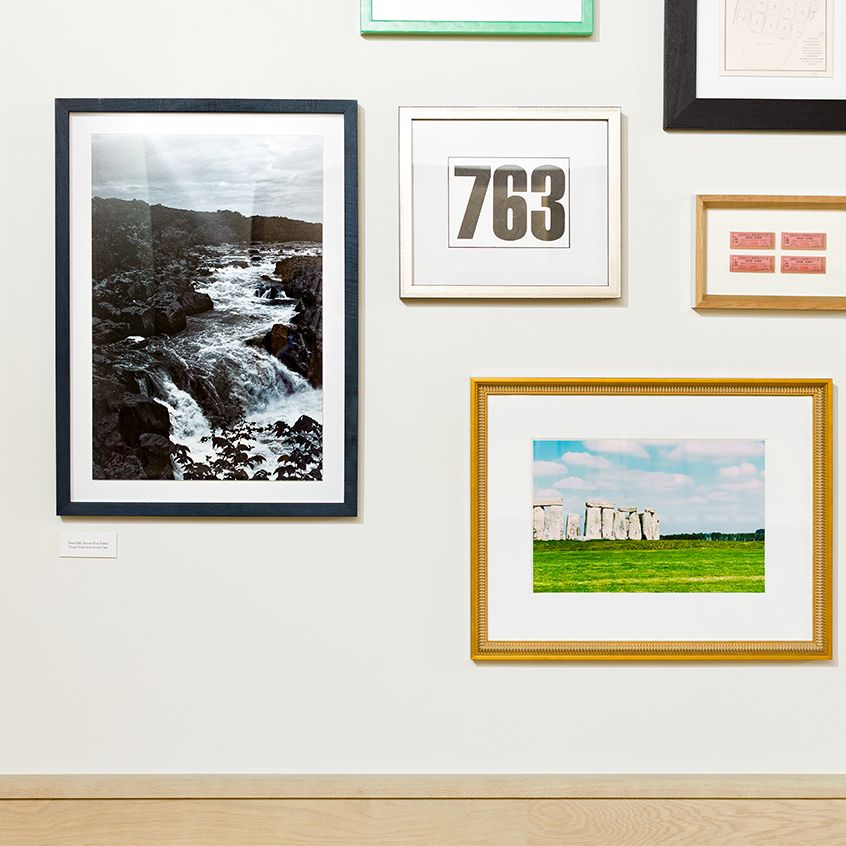 "I think when you move to a new place and you get to witness everything, get to settle in and explore, you have a very different viewpoint. You get to see it as art and what can be made beautiful—it's a very different lens. It makes you walk around your surroundings differently. This project really opened my eyes to continue looking at the world in a different way and I really enjoyed that."
You can see more of the amazing gallery wall and Domonique's pieces in person at our new Mosaic District store!