Meet the Artist: Riley Sheehey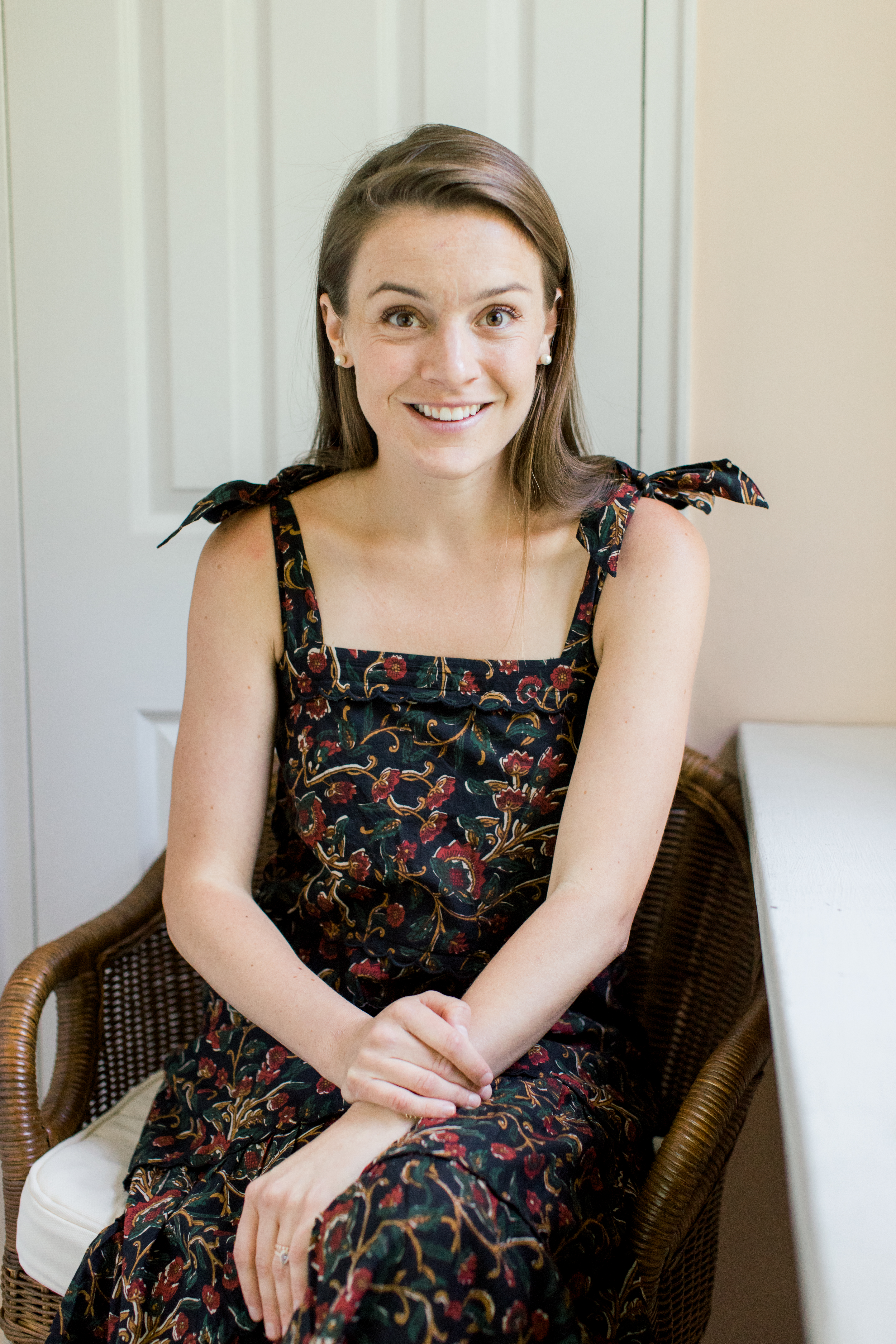 Riley Sheehey
is a watercolor and multimedia artist based in Falls Church, Virginia. Her love of children (she used to be a teacher), whimsy, and rich color contribute to her
unique and detailed style
. This Mother's Day, we're partnering with her to offer
unforgettable floral mats with our most popular gifts
. Before enjoying these limited edition, one-of-a-kind gifts, take a second to get to know the artist and what inspires her to create these vibrant patterns.
Tell us about your start… when did your love for illustration and painting begin?
I have always, always loved art, and was lucky enough that my mother really nurtured that love in me from a young age. She took me and my siblings on field trips to art museums, and hung our framed artwork around the house. She made me feel like a real "artist" even before I became one professionally!
When and how did you make the decision to become a full-time artist?
Very, very gradually! I started "selling" [Riley used air quotes because it was a "very, very slow start"] my artwork in 2014 but things didn't really pick up until fall 2016. It got to the point where I was working two full-time jobs! So I met with my principal and asked if I could update my teaching schedule to four days a week for the spring semester. This gave me one day a week to see what my art job would look like from a logistical standpoint. Once I had six month's salary saved (I remember my dad insisting that I do this because "what if you broke your hand?"), I spoke with my principal again, and decided I'd finish the school year, and then try to take art full-time!
"I truly believe that I think in pattern!"
What inspires you to continue to create your distinct patterns?
Anything and everything—I truly believe that I think in pattern! Whether I'm on a run and see an interesting plant in my path, or at the local antique store and notice a cool design on an old trinket box, I'm always jotting down ideas for new patterns to try out. I think pattern is so much fun because there are so many applications—fashion, interior design, patterned mats. The sky is the limit.
How has motherhood impacted your work as an artist and woman in business?
I think that it has made me (try to!) be more intentional with my decisions regarding what projects I take on, and it has helped me to set boundaries (something I have really struggled with in the past).
My time to work is now limited to nap times and when we have a sitter here, so I need to plan out what I'm going to work on ahead of time, which is new for me. Before I had Bryn, if I thought of an idea for a new piece while taking the dog for a walk, I would run home and start on it immediately. Now, I jot down any ideas for new work as soon as I think of them so that when I do have the time, I have a handful of ideas to choose from to paint.
Because any time I'm working on a project is time not spent with Bryn, I am really protective of that time now. I try to do my best to make it count.

Tell us a little bit about your expansion into working with textiles and wallpaper.
I have always been very inspired by interior design, and while working on interior renderings for clients and simultaneously making patterns out of my paintings for fun, I thought about how fun it would be to apply some of those patterns to spaces as wallpaper and fabric.
I mentioned this in the summer of 2020 to my (then) brand new studio manager, Catherine Dolaher, and she told me that if it was something I was serious about, she would help me make it happen. From September 2020 through May 2021, Catherine and I researched and sampled and prepared and launched our first collection of wallpapers and textiles. I am so grateful to her and could not have done it without her!
We are currently sampling our second collection of patterns, which we are hoping to launch this summer.
We are so excited to partner with you on our first ever patterned mats! Can you tell us a little bit about the creative process and inspiration behind the designs we see in our Clara and Lila products?
This is really a dream partnership for me, especially considering the fact that it coincides with my first Mother's Day.
The Clara mat is a two-toned design inspired by spirea vines. Because the pattern is smaller and a bit more subdued than the Lila, we wanted to pair it with a classic color. Blue and white seemed like the perfect choice!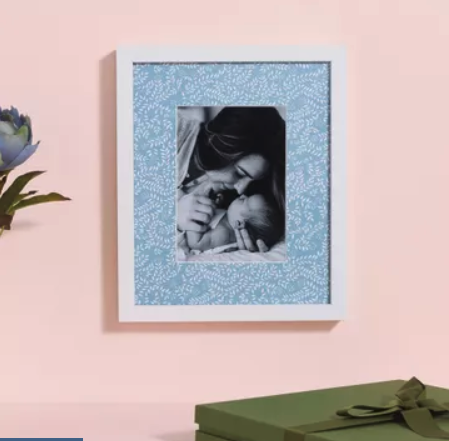 The Lila mat is a block-print-inspired design with a warm color palette. Although the design is bold, the neutral colors make it at home in any space!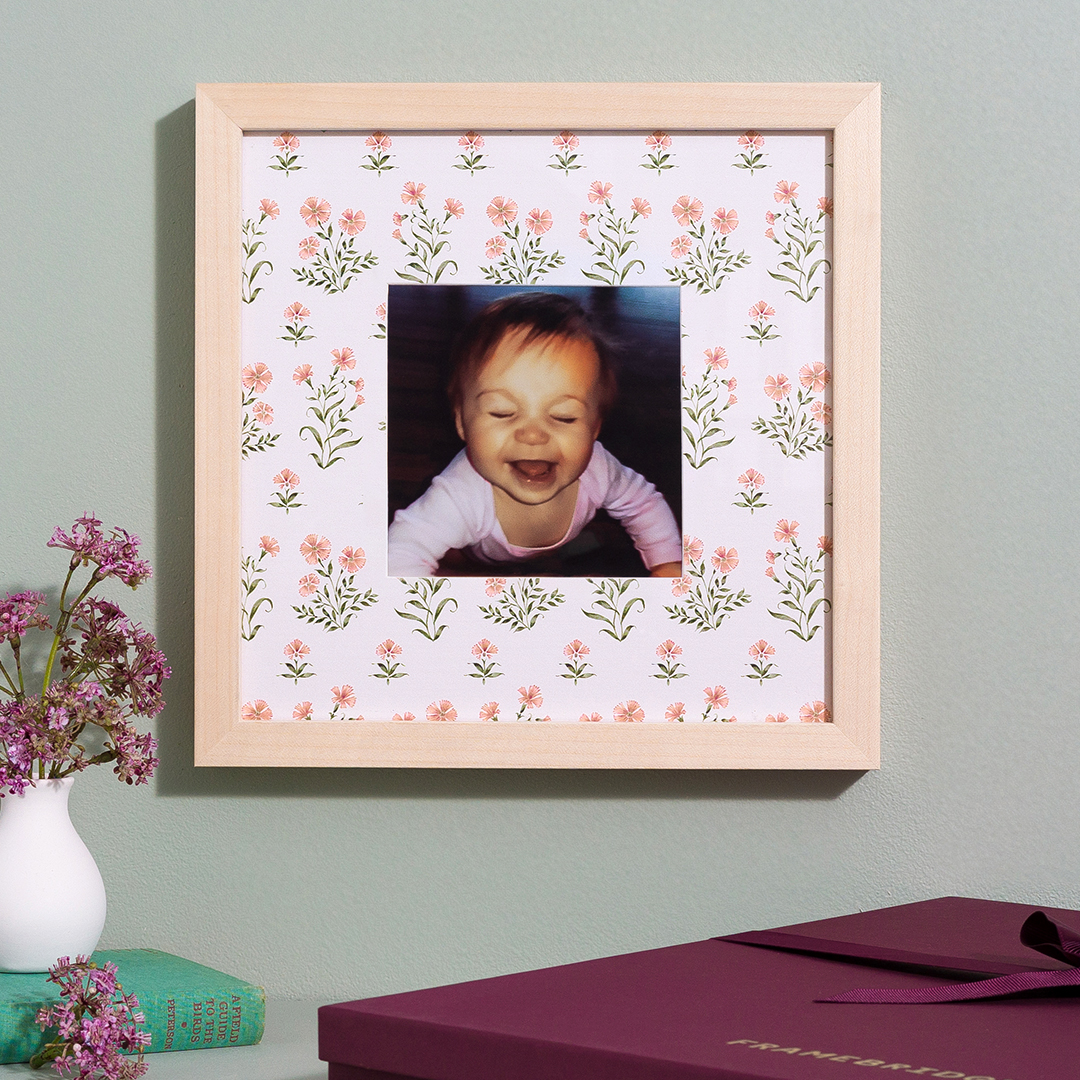 Tough question: what's your favorite flower?
Lily of the Valley.
Another one. Favorite color?
Always pink! But I do love green, too.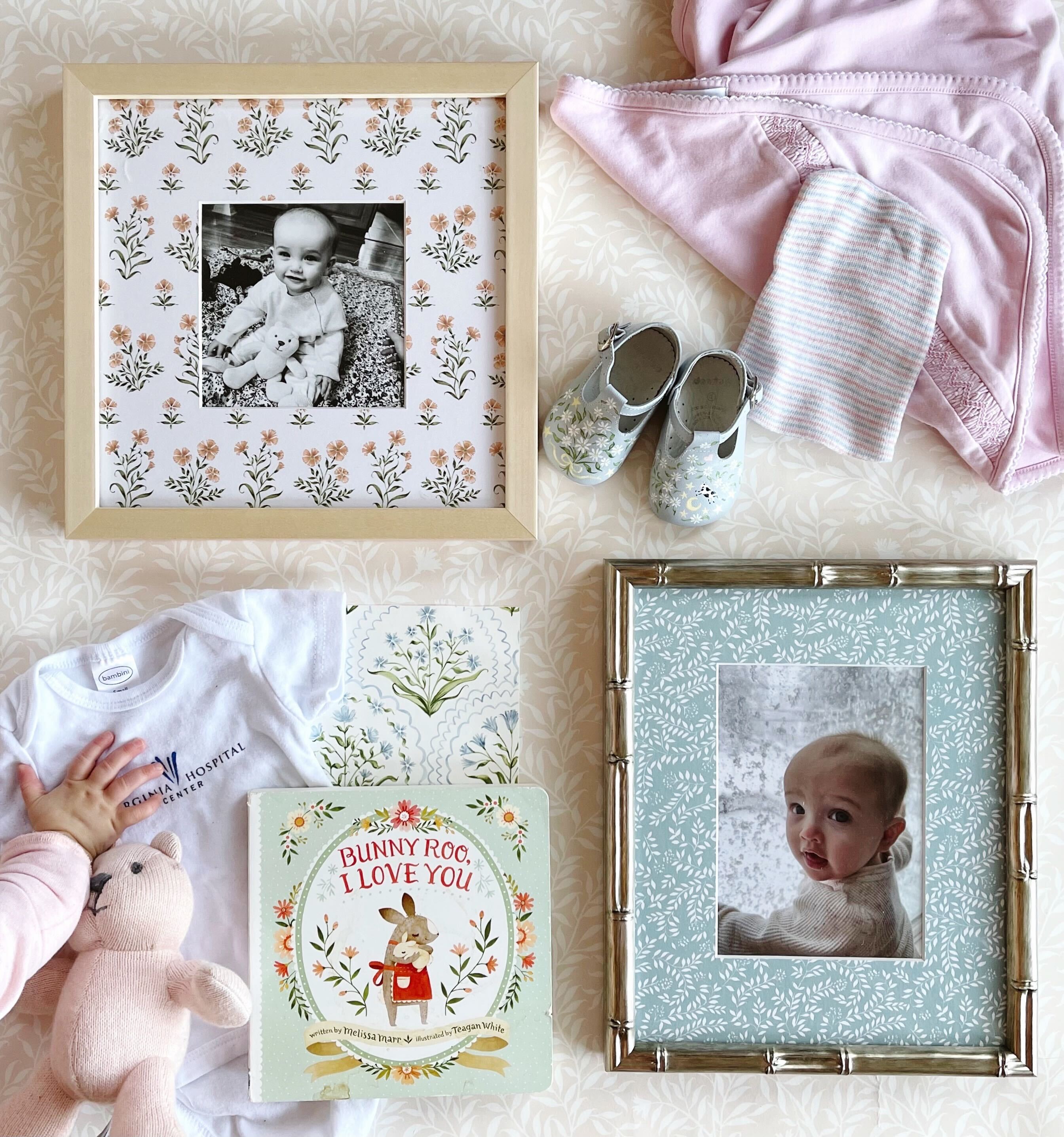 For more of Riley's creative mind, follow her on Instagram, visit her site, or shop her limited-time floral mat collection with our most popular Mother's Day Gifts (and see other Mother's Day gifts that ship right to Mom's door here!).