Meet the Artist: Jorey Hurley
Artist, illustrator, and author Jorey Hurley does it all.
After studying art history as an undergrad, she obtained a law degree rapidly followed by a degree in design. Art was always in her blood, however. Her family is full of painters, sculptors, architects, photographers, and more.

"I grew up in a home filled with my family's own art and their opinions about art," Jorey said. "I now have a lot of their work around our home so I've internalized some of the aesthetics - particularly my mother's abstract ceramic work and my paternal grandfather's landscape paintings."

While Jorey's aesthetic sense is rooted in her upbringing, she finds daily inspiration in life's small moments. "I find inspiration all the time and everywhere in my daily life," she said. "I take phone snapshots constantly and sort them into albums to flip through whenever I'm looking for a starting point - a shape, a color, a composition."

Once she has an image in mind, Jorey turns to Photoshop and her Wacom tablet. "I didn't always work digitally, but I switched about 7 years ago," Jorey said. "I've been really happy with the ease of sharing digitally-produced work." The medium helps Jorey maintain her signature style of clean lines and rich, flat colors. The end products are tranquil, evocative scenes from nature that still feel playful and accessible.

While Jorey creates many art prints (all of which can be viewed here), she is primarily a book author and illustrator. Her four children's books have been met with praise from critics and readers alike. The New York Times Book Review called her debut book "certain to please aesthetically minded children and adults."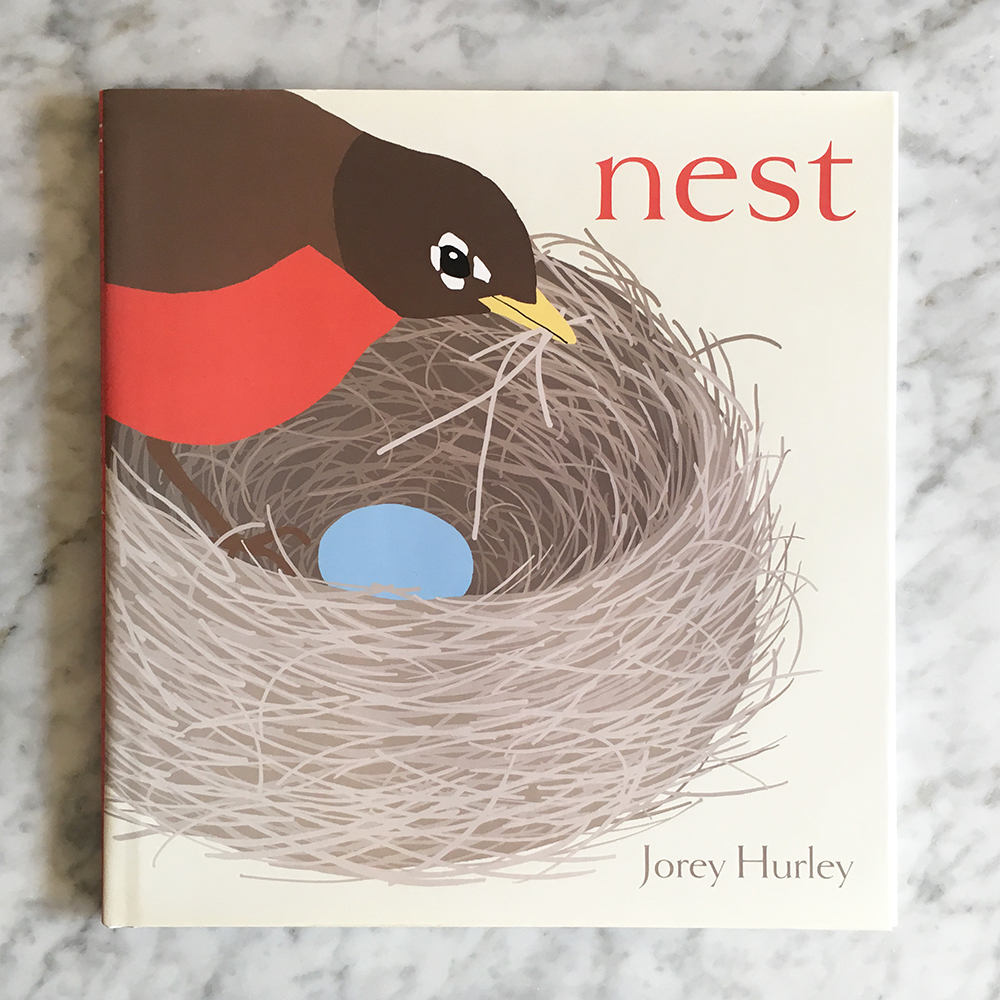 As an artist, Jorey continues to hone her craft and play with the colors and scenes that captivate her. It's the work itself that she finds most rewarding. "I enjoy actually doing the work, sitting for hours and making images," Jorey said. "I like working so much that I feel guilty about how much I enjoy it and look forward to working while I'm doing other things."
That's not to say that a career as an artist lacks challenges.
"My favorite thing about working as an artist is how purely the work needs to always stand on its own... Your work is constantly judged in the moment, and you're only as good as what you've produced and put out there," Jorey said. "I think really getting comfortable with that (and with the corresponding idea that lots of people will not be that into your work) is profoundly liberating."

Well, we for one are very into Jorey's work. If you find yourself charmed by these oversized prints (and how could you not), enter to win them on our Instagram.
---
Framebridge: custom framing for daily inspiration